Geopolitics Aside This World Cup Is Wide Open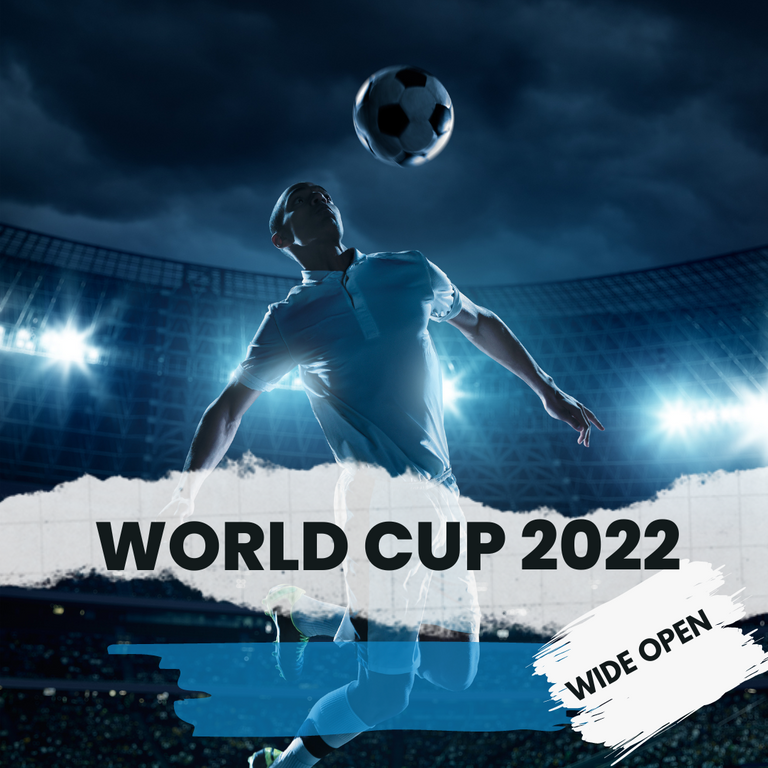 This is one of the first World Cups in my memory that the talk is not about the football. Qatar has been shrouded in controversy around FIFA executives taking bribes to vote and also the death of migrant workers building the stadiums. It is difficult to put all this aside but when it comes down to the football , it is going to be the most wide open world cup ever.
First of all the world cup is being held in November and not the summer for the first time ever. Teams have only 1 week of preparation which has all sorts of consequences. The first one is the team do not have enough time to embed any sort of new formations or tactics so the international game will be more a basic form of football. This is true with international matches anyway but especially now with this world cup.
Also the elite players have been playing many games in the run up to this World Cup and some look wrecked. Harry Kane looks like one of those players who has played too many games and needs to be managed. He is Englands only world class player. He will most likely play all their group games (3) and maybe a few more depending on how far England get. The same with the major leagues so will there be an international team such as the USA for example that may do better seeing that their season lasts from March to November? Who knows. We will see.
When looking at who is favourites , there are around 8 or 9 teams that could win this tournament. You have France, Brazil , Argentina and Belgium. It is probably safe to say these countries are the favourites. Then you have Spain, England , Portugal, Germany and the Netherlands. Not favourites but they could win it. Croatia got to the final last time around so you can't write them off and Uruguay and Denmark are handy enough. I actually mentioned 12 teams there. There is bound to be one group upset and a couple of the big players that will capitulate
and have a crap world cup. I can see Portugal, France and the Netherlands going down this track. Ronaldo after his big interview has upset Bruno Fernandes. The French team all have a problem with Mbappe after he threw his weight around in the Euros only to miss the penalty to knock them out. Check out the Youtube video. The other players were not rushing up to put their arms around him.

Source
And the Netherlands. Always infighting here. Nothing new.
So this is why I am so excited. It is wide open. Normally there are out and out favourites like France and Brazil but not this time. France will miss Pogba who is disappointing at club level but he raises his game for France. Also they will miss Kante. Major players injured. Brazil have taken Danni Alves and Silva is not getting any younger so they are still frail at the back even though they have two great keepers now, which is uncommon for a Brazil team. England have injuries and their Centre Halves are not on form. Belgium have ageing defenders as well. Argentina are probably the only team that look really really solid and its Messi's last tournament. He has rested up in France for the past year so he will be well rested for this World Cup. I can't wait to watch him. The Netherlands also look solid enough actually so you never know with them but they have a great manager so they might just make it this time. I can go on and on forever but when it comes to the football it will be a good world cup. There won't be a vuvuzela in sight either which is great news. Oh and if any country decides they want to throw a few chairs around then good luck to them as rumour has it public lynchings still take place. I'm OK with that in this situation.
---
---