Hot Take On Spurs - The North London Derby is Tomorrow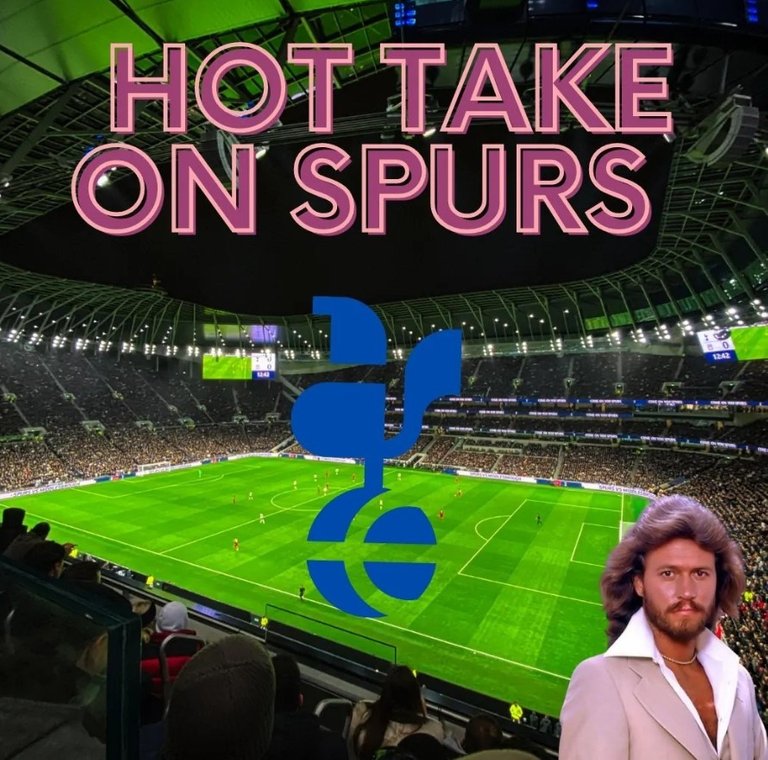 @hivefpl discord is normally a place which is busy with people discussing their teams. Mainly United and Arsenal supporters talking about the olden days. Invincible's this and Roy Keane that. Reminiscing like a pack of old men around a park bench. Arsenal have been good this season. Very good. I will give credit where credit is due. They look the best team in the premiership. Their only mistake was they didn't out United to the sword when they should have. Arteta is getting a tune out of his young players who look like they would run through a brick wall for him. They have not been tested yet but you can only beat what is in front of you. But the big question does he have the squad to compete this year. It's a world cup year and the entire squad will be used. There will be injuries as the games come thick and fast before this world cup. They hope to get to the latter stages of the Europa league as well so there is that and the travel that comes with the second tier European competition.
https://twitter.com/ThomasDevlin2/status/1575851481445847042?s=20&t=HP9NMdLWIfh4cTylBHYWpQ
Source
They have around 7 injuries going into the North London Derby where they are out for revenge on what happened last year at the Tottenham Hotspur Stadium which effectively cost them around £100 million and a Champions League place. We don't really know who will play at left back with Kieran Tierney injured on international duty and Oleksandr Zinchenko still out. Smith Rowe and El Hinney are also injured and Thomas Partey a maybe. Martin Odegaard, Ben White and Takehiro Tomiyasu are also injured. So with this many players out, do you think Arsenal have the squad depth to stay on top of the premiership. On the plus side all their team are playing well. Odengaard has been outstanding and so has Xhaka. He may end up playing left back tomorrow.
Spurs never win at the Emirates. Never. So I hate watching Spurs play there. Tell me the score after the game is over and I am happy because I just feel 90 minutes of angst when I am watching it. The only time I can relax is if we are winning 3 nil in injury time.
Hugo Lloris, Dejan Kulusevski, Ben Davies and Lucas Moura are believed to be out for Spurs but Conte did not want to go into the injury list ahead of the game saying it would give Arsenal an advantage if he was to give away team news. Quite alot of the Spurs fans want Conte to stick another player in midfield as we have been overrun there all season. He brought on Bissouma in the second half of the Leicester game and we scored 4. Bentancur and Hojbjerg had support and it was a good tactical move. But to play this tactic you have to lose an attacker. With Richarlison, Kane , Son and Kuluevski all fighting for plays then it is difficult to play a third man in midfield. Play Kulu as right wing back you shout??? Well he may try this at some stage but it will not be in the NLD. Royal is not great attacking as we have seen but he is a solid defender. So I am not quite sure what the strategy will be for tomorrow. The players are just back which means not many days of training drills could be made before Arsenal so I assume he will go with his normal system but you never know. Bissouma is a secret weapon that is about to be unleashed soon. He has been holding him back so Bissouma can improve tactically. He will have to play him sometime and tomorrow may be the day as he hasn't really played since the West Ham draw. He was poor in this.
https://twitter.com/SpursAfterDark/status/1575624885132369920?s=20&t=HP9NMdLWIfh4cTylBHYWpQ
Conte quashed rumoured that he was off to Juventus next season by saying it was disrespectful to talk about these things when a manager was in a job. Daniel Levy knows Conte is loved by the Spurs fans so he will want Conte to sign on the dotted line soon and trigger his extension. If Conte signs then so will Kane and this will cement the future for Spurs.
Conte may decide to rest a couple of players that have played alot during their international break. Richarlison scored 3 for Brazil over the last week and it sees him cement his spot on the plane for this years world cup. The same can't be said about Gabriel Jesus who was not picked for international duty. The word from my Brazilian buddy says he had his chance over the last 3 years and he has underperformed. It's the pigeons time to shine now. Fair enough. Jesus might be a bit salty tomorrow so he will be well up for this game.
With United fans quiet because they have City at the weekend and Arsenal fans quiet that they have Spurs, it will be a peaceful time on @hivefpl discord until 2.30 tomorrow. 1-1 is my prediction and I reckon we would both be happy with that result.
---
---