Hot Take on Spurs. The Stars are Aligning For Conte as Weekend Fixture postponed.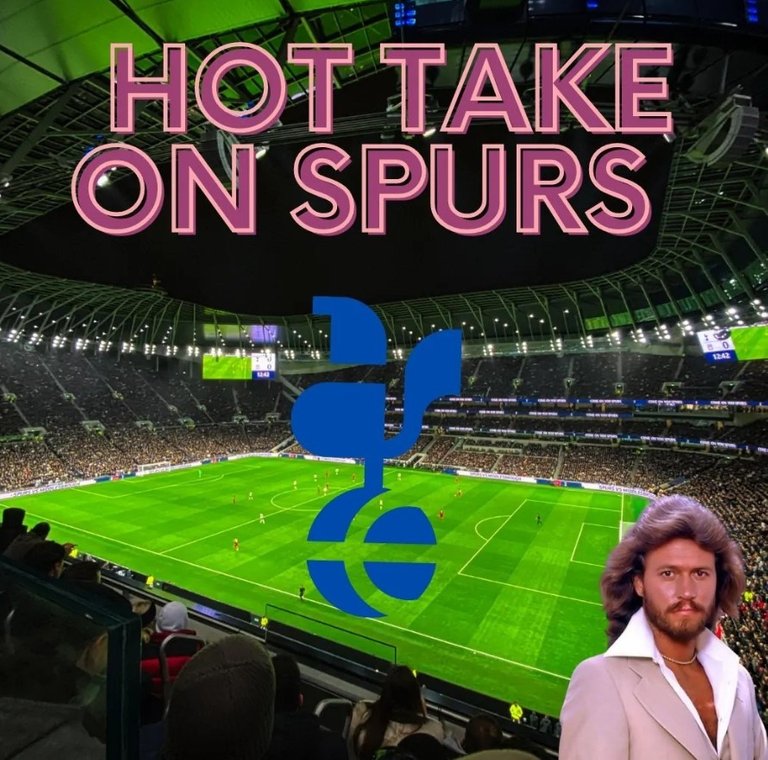 Antonio Conte was not happy last Tuesday night heading into the Champions League Fixtures. Spurs has a game on that Wednesday, their first in the Champions League since 2020. Then they had Manchester City on Saturday evening at 5.30pm. Then another Champions League Game on the Tuesday at 17.30pm in Portugal against Lisbon. He bemoaned the fact that Man City played on Tuesday and they had a day extra to prepare for the game at the weekend. He went on to say that the Spurs officials should be lobbying the Premier League better to look kindly on them with the congested fixture list. You do not see the likes of Liverpool or Manchester City with itineries like Toittenham's this year and this was his point. Man City on Saturday evening was a pain in Conte's backside. He is notorious for putting out weak teams in cup games to focus on the League. He has won 5 League titles in 7 years so this can be proof. His record however in the Champions League is appalling. 3 wins in 15 in fact so he looked to change this last week against Marseille. Midweek games annoy Conte. When Spurs did not have a mid week game last season , they normally won the game at the weekend. When they had a midweek game they either drew or lost. So Conte needs time to prepare his team. So this year battling on all fronts he made it known to the clubs hierarchy that he needed a squad and not a first 11. He needed to ensure if a player was rested then there would be no drop in quality. The arrival of the Spurs signings particularly Richarlison who can play on both flanks and through the middle ensures that this happens. For example he chose to rest Kulusevski against Marseille and against Fulham to number 1 give Richarlison a chance and number 2 rest Kulusevski for the Manchester City match in which he troubled Man City last year. This was Contes plan.
The game against Marseille started poorly. In fact it was the worst I have seen Tottenham this season. They were clearly nervous when the Champions League song blasted all over the stadium. Marseille were attacking us but there was no point in the game where I was nervous really. In the second half a Marseille player was sent off for bringing down Son. Conte brought on Kulusevski and this was the turning point of the game. He created an outlet to cross for Richarlison and the Brazilian scored two goals which sealed the game for Spurs. Now Conte has a headache. Richarlison just had two decent games for Spurs so would Conte play him at the Ethiad?
There was crowd trouble at the Marseille game with gay rights banners and fights breaking out between the Marseille Ultras and Spurs fans. Marseille fans are die hards and it will not be a welcoming city to go to in a few weeks.
https://twitter.com/SpurOTM/status/1568609279938301954?s=20&t=ksXmWWRkBQm163slgCCM3g
Source
We got news of the Queens death last week so the EPL games were all called off which means Spurs could focus on Sporting Lisbon on Tuesday night. It really is a sigh of relief not having to play City on Saturday night. I know we will have to play them sooner rather than later but not when the Champions League Fixtures. A win against Lisbon after a week to prepare will be icing on the cake for Conte ahead of the internationals. With Leicester at the weekend and then a 1 week break in the season . it will leave Tottenham in a great position in every front.
On the loan front Tanguy Ndombele is not performing at Napoli. He did not start against Liverpool in the Champions League last week. He started against Spezia on Saturday but was hooked off at half time. No doubt he was strolling around the pitch as usual. Unless he comes good, they will be sending him back with a ribbon on top in June if things don't work out. Some people slag me off telling me he is a world beater. Hopefully he is a worldbeater so we can get rid of him.
And finally
All those Woolwich fans bleating on about Gabriel Jesus being better than our own Richarlison. Clearly Brazil do not see it this way. Jesus was not picked in the preliminary world cup squad this week.
Richarlison was the first in the team sheet. I suppose thats what happens when you sign for a Champions League Club.
https://twitter.com/DayssinceArse/status/1567741937528049665?s=20&t=ksXmWWRkBQm163slgCCM3g
Source
---
---