Kane Sinks City. You Love To See It.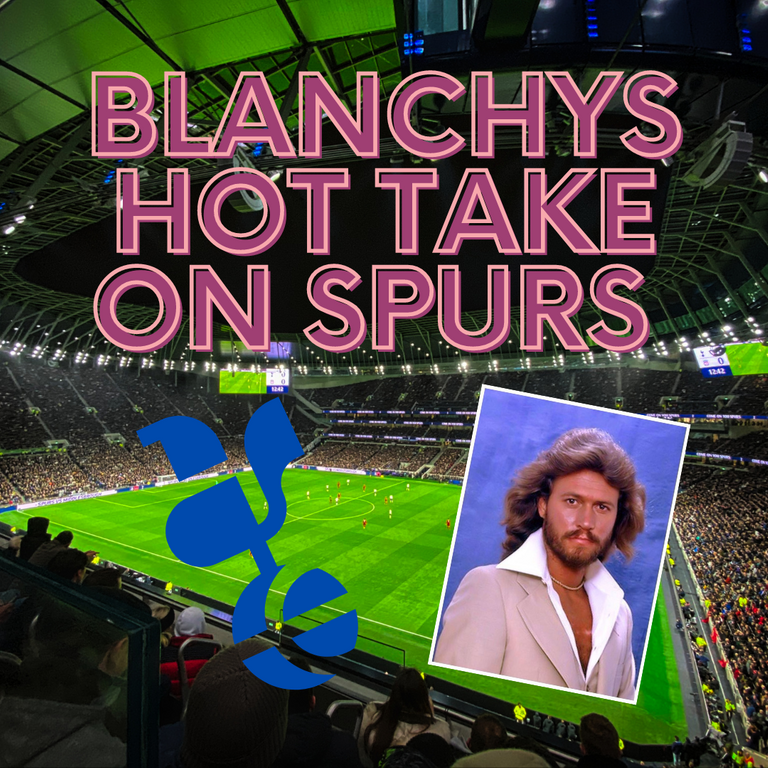 First of all thanks to everyone that have been commenting on these Spurs posts. Whether you are a rival or a Spurs supporter, it is all good fun. I get more comments on the Spurs posts than any of the satirical posts around Hive. Mostly Arsenal fans that are bitter all the time. I found lots of the Hive community from Africa really have their fingers on the pulse with the Premiership. It must be huge down there. I am not from Great Britain myself but the Premiership is huge in Ireland so it is great to see people in countries that are far away having an interest in the best league in the world.
In my write up last week I wasn't overly confident that we would pull a win off against arguably the best team in world football at the moment but Spurs did it. The day before the game Bet365 god bless them gave me a €5 free bet. Spurs were 9/1. 9/1??? Crazy odds for a football match. So I threw the fiver on them and it returned €45 so I chose to take that €45 and go for a few pints down in the local that night to celebrate the win.
Conte pulled off another masterclass with the way he set up his team to go out and play city and every player gave him a 100%.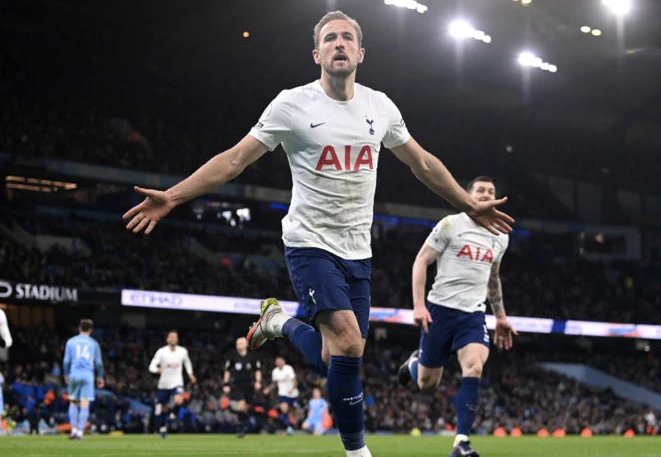 Source
It has been another turbulent week for Spurs after Conte came out to the Italian press and said his team were weaker after the January transfer window and also said Spurs buy young players that are not yet ready and needed more experienced players to succeed. He had to clarify his comments at the press conference last Friday and he put it down to a lack of translation. Spurs hierarchy did the same and told him not to carry out any more media interviews in Italian over fears the British press would misinterpret them.
So coming into Sunday after 3 defeats in the premier league and all this hanging over Conte was not ideal. But the positives with the team were he had a whole week to work with the team at Hotspur way for the City game. City were busy demolishing Lisbon in the Champions League while Conte had his players being drilled again and again. The two new boys Bentancur and Kulusevsk were now finding their feet and Eric Dier was now available to link up with the fully fit Romero. Now I used to moan about Eric Dier quite a bit but he has now become one of Conte's best players and the team depend on him. Conte likes defenders who are comfortable on the ball and Romero and Dier are both ball playing defenders. So not everything was bad in the camp. Reguilon was taken down with Covid-19 however which ruled him out so Sessegnon stepped in. Royal was the other wing back. Bentancur started as did Kulu and Moura and Winks dropped to the bench. We are in fact City's bogey team so Pepe was worried about this fixture.
City started fast as usual but Spurs went 1-0 up. This was canceled out by city in the second half but you could see Conte's game plan was working. Kane was through on goal a few times and he was tearing the city defence apart. It could have been game over a couple of times with an off side goal and a missed chance. Kane was on fire. Spurs went 2 nil up when Kane was played through again. Kuluswevski who likes to be called Decky rather than Kulu by the way was playing well on the right wing and Hojberg was his usual self doing the dirty work. The wing backs still lacked confidence but I can see Sessegnon coming good the more games he plays. City got a penalty at the last minute from a Romero hand ball. Romero was top class the whole game and I felt sorry for him conceding the penalty. Goal to city. 2 all. It was then that Spurs would normally lie down and be happy with the draw but we went for it again and Kane sunk City who have not lost in 15 matches. 3 - 2 Spurs. What must Pepe be thinking? He spent £100 million on Jack bloody Grealish who is more interested in a good night out than playing for city. And then there is Harry who they bid "4 times" for. Yeah they bid £75 million plus a few add-ons on 4 occasion. It's an insult to Harry if anything. I would say he was happy out on Saturday night demolishing Manchester City.
Did any of you see the 4th officials reaction to the Sours winner?? All eyes were on Conte celebration but the 4th official looked very downbeat at the goal. The FA should be looking into this. It was a bit strange I have to say.

Source
Other eagle eye viewers saw Conte run to Joe Roden of all people to celebrate while Pepe was giving his assistant coach a peace of his mind for allowing Harry Kane to run rampant. There was an inquest into how Man City let that happen after the game.
In an interview Conte also said this was the best group of players he has ever coached which is a turnaround from what he said last week. Well maybe we have the best attitude now that the 3 bad trainers are out the door. Dele, Los Celso and Ndombele are not missed. The latter two are playing out of their skins in France and Spain. Dele is a shadow of his former self.
So we move onto Burnley now and what I found with Spurs. We play out of our skin against the likes of city and Liverpool. Give us a team that sits back and we find it hard to break them down so Burnley will not be a walk in the park. They will kick us, punch us and the old finger up the bum will be in full use on Wednesday night. I had to laugh at the West Ham game the other day. West Ham Centre half complained to the referee that Newcastle striker Chris Wood (Ex Burnley) was meowing at Kurt Zouma after a video of him surfaced kicking his pussycat. His brother actually published it on Snapchat which ruined his career in the lower leagues and practically wrote off Kurt Zoumas career as well. What a wally. He will forever be meowed at wherever he goes. Imagine that. Now he's a tramp for kicking a defenseless animal in the first place and I don't condone it but a player like that getting this much abuse from rival fans must be affected by it. If there are any Irons fans on Hive I would be interested to hear their thoughts on catgate.
Interested to hear your comments.
In other news Arsenal finally won a game.
---
---