Last Man Standing Competition Commencing 20th November.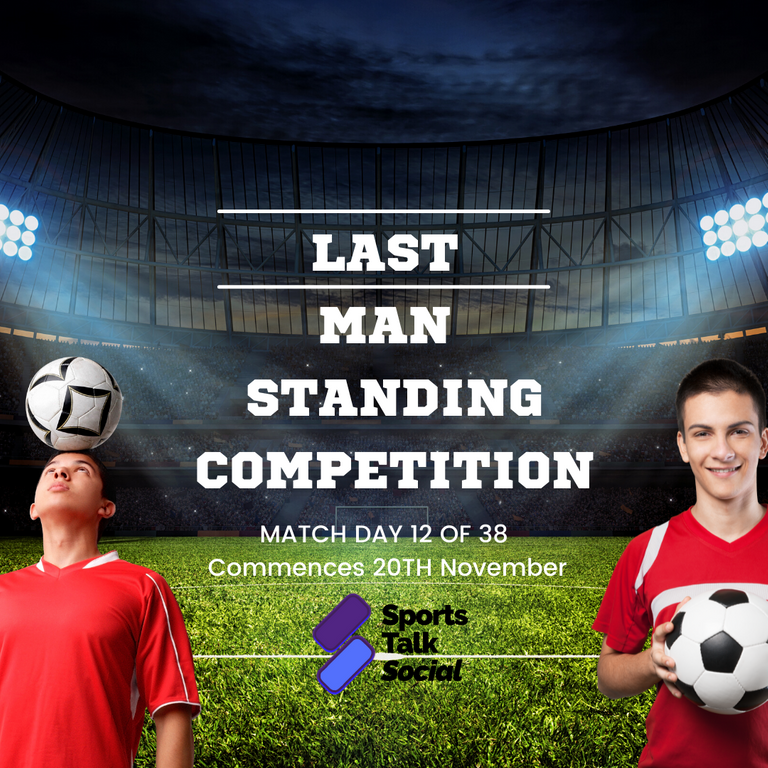 It's about time I was running this competition again on Sportstalk this year seen that the Premiership football has started up again and what better time to get the ball rolling than these pesky international friendlies.
How To Enter
So many of you know the workings with this competition. I will publish the fixtures every week.
You pick a team that you think will win from the fixture list below and put it in the comments section.
If the team wins you are into the next round. But you cannot pick the same team again.
If the team loses or draws then you are out. The Last Man Standing is the contestant that lasts the longest.
That's it. Simple as that.
A typical Last Man Standing Competition lasts around 7 or 8 weeks so it is a fairly short term commitment picking from a fixture list every week. I will post out weekly results and ask you to pick another team for the next round. I made it free to enter also to get a bit of interaction going on Sportstalk Social. Sports tokens and 50 SBI will be rewarded to the Winner.
Now Last Man Standing is all about strategy. Do you pick the top 6 first and then be left with the weaker teams? Do you pick a mid table team and save your picks for later on. That' s the best part.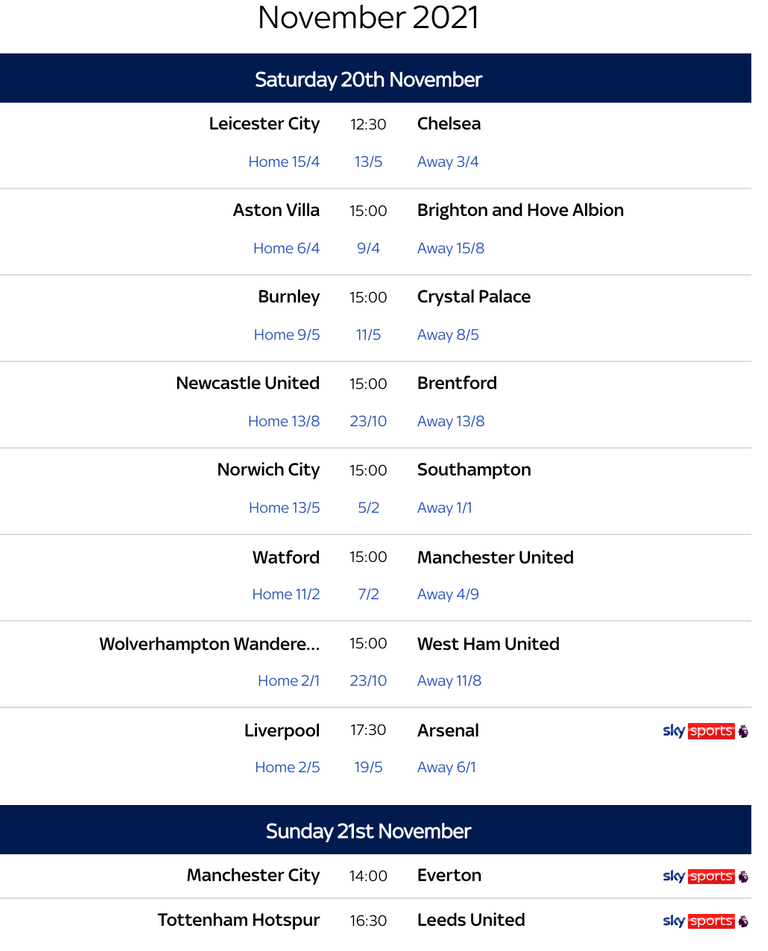 Source
I see alot of new faces in here recently so I will be delighted to hear from them. There is normally a major upset on the cards the first week. Will it be Liverpool being beaten or will Manchester United upset Watford 😉. Like what I did there. Even though I can't give myself a team I shall still be partaking to see how I get on. Any comments I will be pleased to hear them.
---
---