Last Man Standing Grande Finale Take 3!!!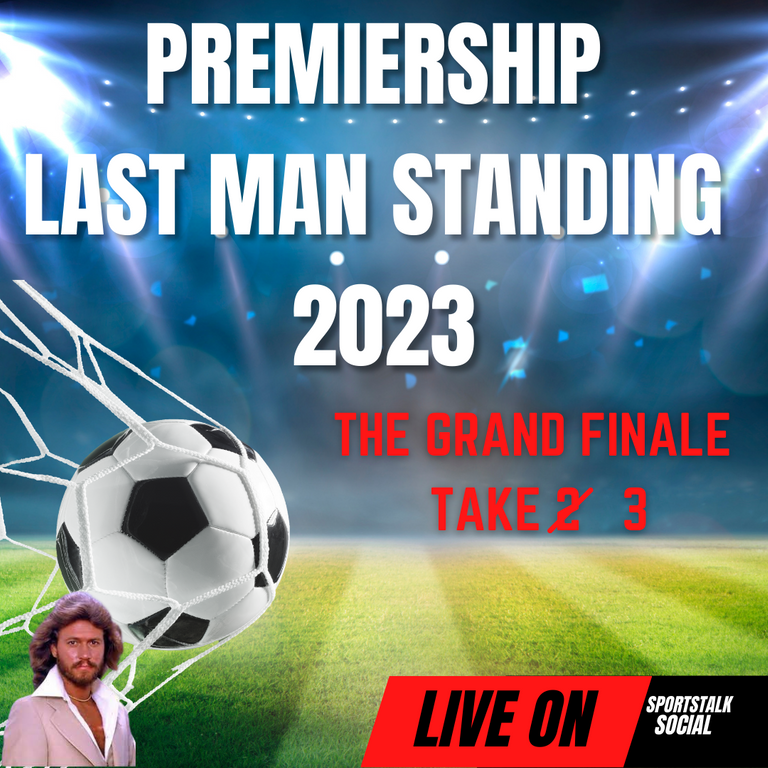 So after last weeks grand finale part Deux where both players did not win , we carried over this week 7 to see if we can finally announce a winner of Last Man Standing.
The last two contestants were the impenetrable @hamza-art and the invincible @tengolotodo. Let us have a look at their picks over the weeks. These Grande Finale posts are getting easier as it is practically a template by now.
Summaryof teams Picked so Far
Week 1 Newcastle,
Week 2 Arsenal,
Week 3 Brighton
Week 4 Man United
Week 5 Man City
Week 6 Liverpool
Week 7 Chelsea
Week 1 Everton ,
Week 2 Villa ,
Week 3 Man United
Week 4 Man City
Week 5 Chelsea
Week 6 Fulham
Week 7 Arsenal
Selections for the Final
@tengolotodo selected Arsenal to beat Bournemouth
@hamza-art selected Chelsea to beat Leeds
Both teams played on Saturday 4th March.
The results are in. ........
Drum roll please...............................................................
https://twitter.com/LisaBenoit1717/status/1626651635668623361?s=20
Source
And the winner of Last Man Standing 2023 is....................................
! [WINNER]

NOONE AGAIN. BOTH CONTESTANTS TEAMS WON AFTER ARSENALS STUNNING COMEBACK
@tengolotodo is the luckiest geezer out there. That is 2 weeks now he is after rising from the dead. He is like one of those movie villain's that just doesn't die. Like the T-1000 or something. Onto the next one.
Prizes
So 3rd place got 5 HBI shares each
2nd place gets 10 HBI
1st place gets 30 HBI and I had added 1 million Sports to this prize. Who knows when Sports get their act together they may be worth a few pound in a few years.
Fixtures Week 8
So on to week 8. If the two contestants could make their selections before 12.30 on Saturday then that would be great.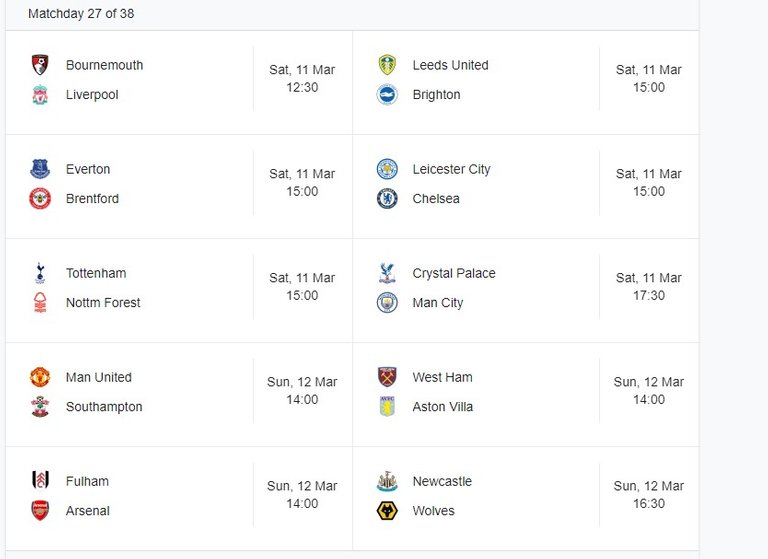 ---
---