Let's Have a Look Into Conte's Backroom Team at Tottenham
I am still in dreamland with the appointment of Antonio Conte to Spurs so the players have no excuses now. We have the world class stadium, training facilities and now the world class manager with a win percentage better than any manager in elite football with the exception of Pepe. Levy was initially hesitant to sign the Italian due to the size of his backroom staff. So who are they? I have been fascinated with assistant managers ever since Jesus Perez aka Maddog was Poch's number 2 at Spurs so I am always interested to check out the backroom team.
Conte himself is no layabout. He sucks lozenges at training because his constant shouting makes his throat sore with many past players calling him a psychopath. He is obsessed with fitness and that is why he has with him 3 fitness coaches. Goji berries and shirataki noodles are meant to be a stableford of his players diet and they are checked for body fat % daily. One source claims he had the local restaurant send him photos of the meals that his players were having. So who has he taken with him to Spurs
Giampiero Ventrone A.K.A The Marine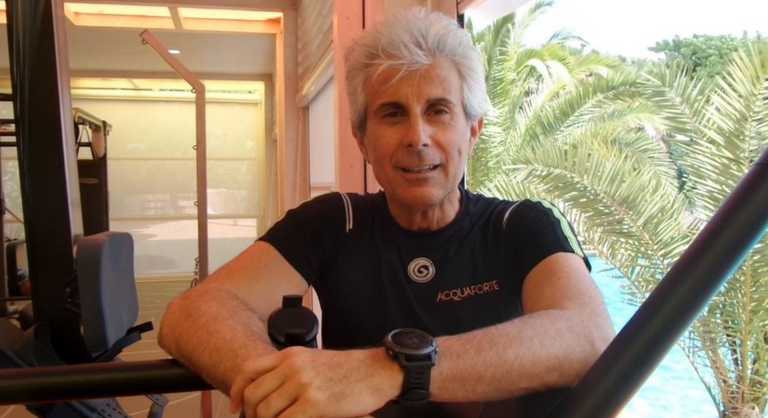 This guy is an animal for making players work hard. Ventrone was on Marcelo Lippi's staff when Juventus reached the champions league final 3 years in a row. Conte was in this team and he made him work like a dog. Training under him is meant to be intense. He breaks players done and builds them up again. Conte likes his players more lean than muscely.
"When you are finished training you are dead. Not tired. Dead."
Juventus defender Chellini said this by the way when Conte coached the Italian team.
Cristian Stellini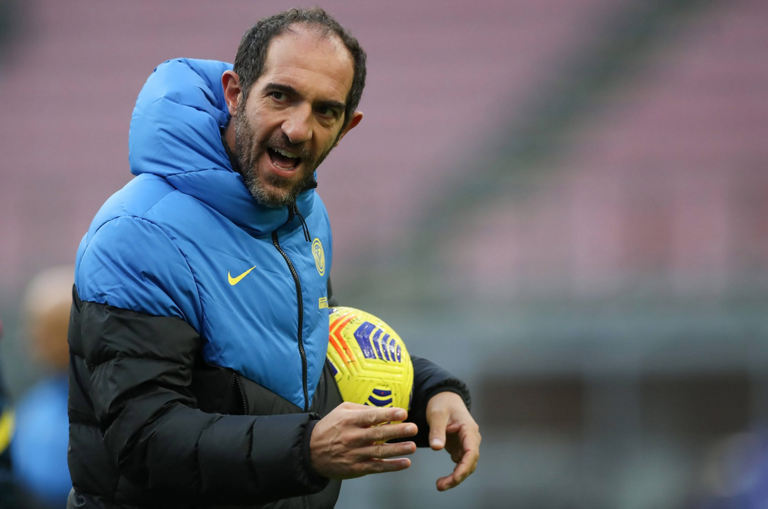 source
This is one guy I would not like to go up against Conte brought Stellini into his backroom staff at Inter Milan and they won Serie A , a year later. Another tough cookie who takes no prisoners. I think there is a theme developing here. Played with Conte at Juventus. Tried to forge his own career in Serie A but Conte was delighted to get him back and now he is in England with Antonio.
Gianluca Conte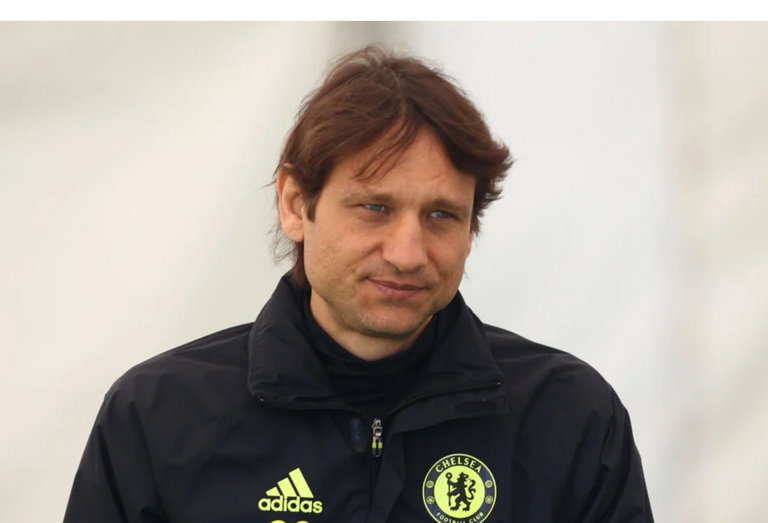 Source
Antonio's brother would you believe. Looks like him as well and has been with him all the way. I was surprised by the but if it works it works. He has been by Antonios side since Bari in 2009. Apparently elite managers like to have someone close to them that won't stab them in the back (unless you are Rhodri Giggs that is). Gianluca is an assistant coach with Antonio and is said to hold his own when it comes to team tactics. Technical and Analytics coach for Spurs.
Costantino Coratti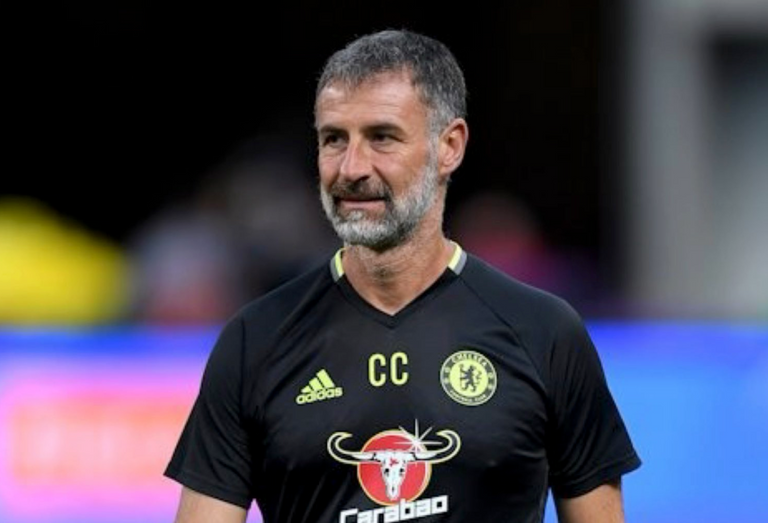 Source
Another fitness coach. With Antonio since 2012 at his second season at Juventus. Another task master. Known to divide up the canteen with different food groups such as protein and carbs. What player eats their dinner the fastest. That sort of detail. Body fat is checked daily. Lukaku , Tevez and Eden Hazard have all been put on special diets when they came back to preseason over weight.
Stefano Bruno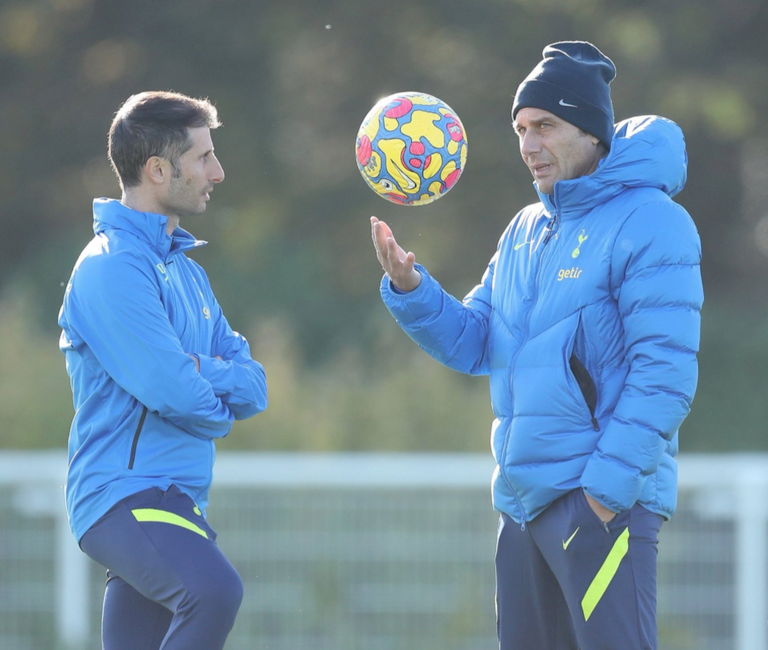 Source
Stefano a fitness coach began his coaching career at AS Livorno and was part of Antonio's staff at Bari and Atalanta. He joined Antonio again at Inter last season.
Ryan Mason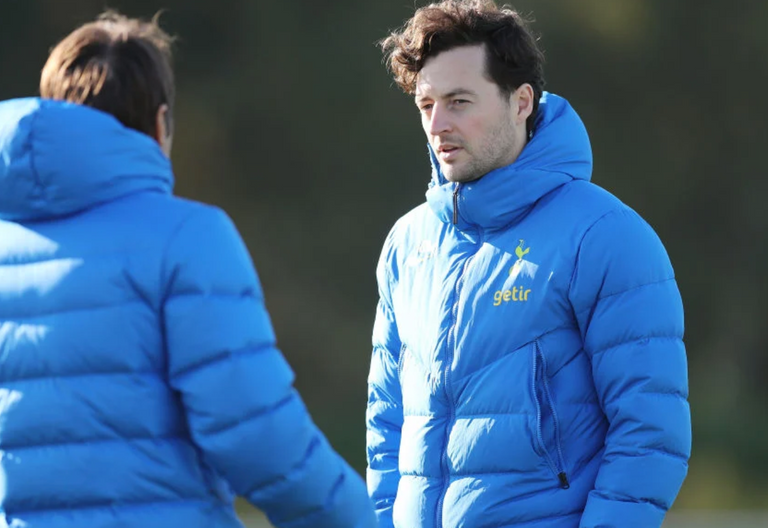 source
A surprise addition to the coaching staff is Ryan Mason who is employed by Spurs. Antonio was impressed by his training drills so much that he decided to ask him to be on his coaching staff. I'm not sure I believe that story. I think the Tottenham board quite like Ryan and they hope some day he will succeed as a Tottenham manager so who better to learn from but the best.
So there you have it. The A Team. Most of these lads trained Italy during the 2016 European Championships in France and they ran the players ragged. The Tottenham players need the same treatment to get them back running in their matches. A few players look overweight. Ndombele , Dier and even Kane dare I say it. But reports reveal that he thinks that they are so he has banned ketchup and mayon from the canteen. Good on you Conte. It takes some going to be getting paid 100k a week, run for 4 hours a day and still have the muffin top. Ridiculous really.
Anyway thats the backroom team. I will not be doing one on the Spurs players because most of them are hopeless so let's hope Antonio and his team can get a tune out of them.
---
---