One Step Forward And Two Steps Back For Spurs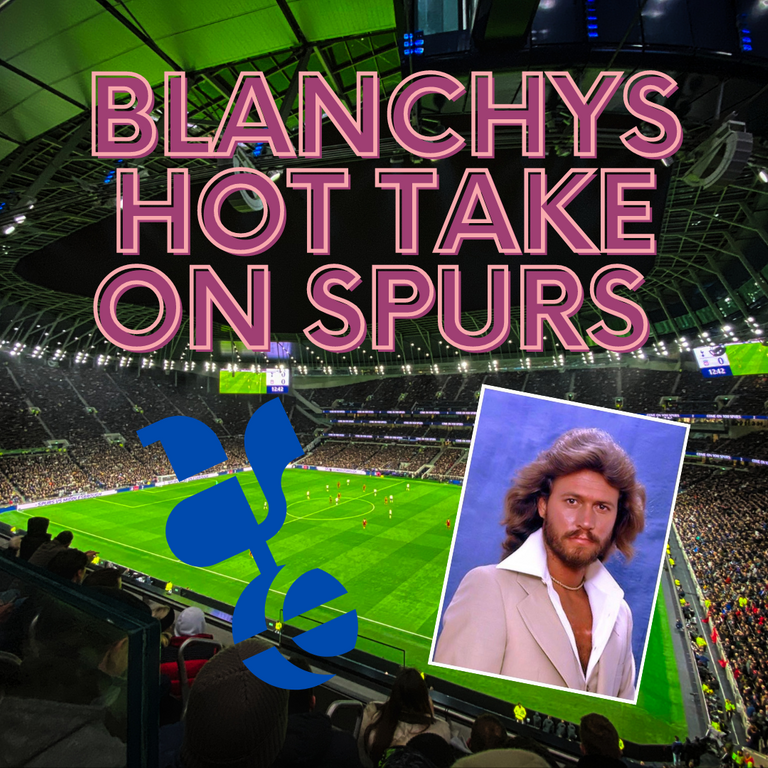 I'm was lying in hospital getting over a hernia operation dosed up on morphine looking forward to a match in my own little room. @talesfrmthecrypt I was trying to do your quiz yesterday just after I woke up from my operation I couldn't see the questions so I concede defeat to my comrade @ablaze who has been a worthy sports adversary.
So I had no kids and no passive aggressive wife (if it went to extra time wanting to watch something which it did) I have never watched a match on drugs before but thank god I had something because the match tonight was painful.
A one nil lose to Middlesborough which I have to say it was deserved as Spurs were dire. We are so inconsistent when it comes to results. We beat city, we are amazing then we lose to Burnley, we are shit. Hammer Leeds on Sunday and all of a sudden we are amazing again and now get knocked out by a championship outfit. Conte must be so frustrated however some of the tactics were questionable tonight so he shouldn't be moaning about this one.
>🎙| Conte: "The truth is today we are talking about a defeat. The last game we won, two games ago we lost, three games ago we won. I can't hide the reality. We are having too many ups and down. This is a problem that was also maybe in the past."
When Kane is not up for it , then the whole team seem to have a knock on affect. Son wasn't great either. I tweeted tonight that Sonny is overated and I was challenged by a number of Spurs fans. I get so frustrated with him. Sometimes I think he can play Harry through more than he does and goes for a shot which most of the time is a scoff. He is not world class and if someone came in with 100 million offer for him in the summer I would bite their hand off. He hasn't had a good season up to now. I know him and Kane got the best partnership in the premiership last week but there is something Sonny lacks. He doesn't show up in the big games either. Anyway rant over. Some good bits from tonight is Conte seems to be backing Sessegnon and Doherty for the wing back roles which is nice to see as they played well against Leeds. The two central midfielders has a torrid night. Hojbjerg and Winks are just not creative enough and I reckon Hojbjerg will be gone in the summer. Bentancur and Skipp are injured so Conte had slim pickings in midfield. Conte pepped things up by bringing on Bergwijn who had a couple of good chances and Harry Kane scored a goal which was disallowed. There is no VAR in championship grounds so they could not go back and check. It was a goal by the way!!
So there goes our 14th straight year without a cup. I had in my mind that we might win the FA Cup this year but it looks like top 4 now is our only target.
It really is frustrating being a Spurs fan especially when you just had a hernia done and I am struggling to lie in a comfortable position.
So now it is the league we have to concentrate on and we have a glimmer of hope for the top four. If we don't get top 4 then we won't attract the big players. Simple as. We have an easy run of games coming up with Man United in the middle and that is a game we will want to be winning to secure top 4. And we also have to worry about West Ham and Woolwich. The top 3 are just too far ahead. Chelsea are faltering but they are too good to drop more points.
There is just something wrong in the culture of this club. Everyone blames Levy. I'm not sure, The business side of things is run brilliantly. A couple of bad transfer windows and we were cooked. I always remember when we hammered Liverpool 4-1 at Anfield. Klopp went out and purchased a centre half. We stood still and didn't sign anyone in 15 months. That was the difference. Granted we had the stadium and training ground but they are built now and a low interest bond has been taken out on the stadium. So we can focus on the team now. Conte needs swift backing in the summer or he will fall into the hands of Manchester United who will give him 200 million no problem. If Conte goes he goes. But I don't know where the team will go from there because if Conte goes then Kane goes also and we are in big trouble if they both leave.
---
---