Results of Last Man Standing Week 2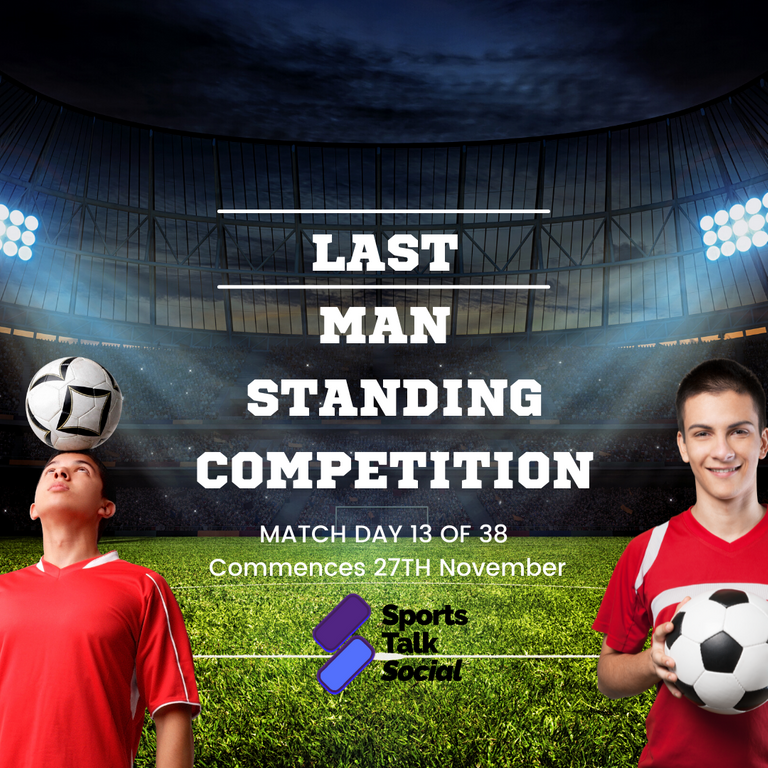 So it was a strange one last weekend end.
The selections were
@empress-eremmy Arsenal
@blanchy Liverpool
@cryptoandcoffee Liverpool
@denniskj Wolves
@silversaver888 No selection which means elimination. Thems are the rules.
@empress-eremmy had the early game on Saturday morning so she was through the fastest into the next round
@blanchy and @cryptoand coffee sailed through with Liverpool's convincing win over Southampton at the weekend.
@denniskj slipped up and was eliminated after picking Wolves against Norwich. I was a good selection but Wolves were unable to overcome a resurgent Norwich as he said so himself. He predicted his own outcome. A true sign of a Man United supporter.
So this means there are 3 contestants left in the Last Man Standing competition for next week. I better start saving up my Hive for the prize for the weekend as this might be the end.
Lets have a look at some of the fixtures.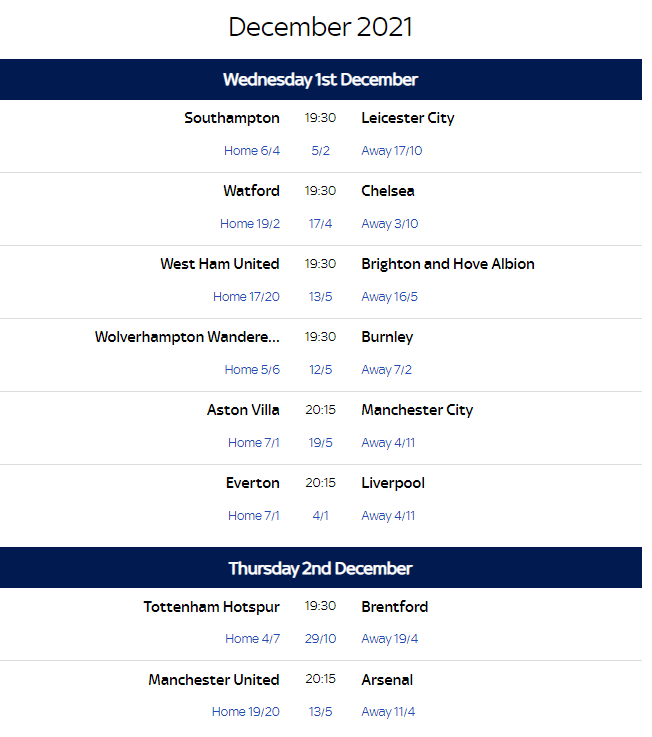 Source
Tight turnaround this week with the next round of matches on Wednesday but the remaining 2 contestants and myself have a nice eye for a tag so I will need these by Wednesday night.
I will go for Man City this week.
So all I need is the predictions from @empress-eremmy and @cryptoandcoffee and we can lock in game week 3. There will be no need for a prematch post as I know these guys will get their selections in. The results post this Thursday will then give the fixtures from the weekend so I am predicting we will be done and dusted by next Sunday so we can start another round of LMS for the Christmas programme.
Teams already picked
@blanchy Tottenham Liverpool
@cryptoandcoffee Tottenham Liverpool (@erikah bit of a pattern there. If he picks city there will be questions asked this week. 😃)
@empress-eremmy Man City Arsenal
Just out of interest after my beloved Spurs match got postponed ,I researched what happens when a match is called off due to snow. The answer is that both teams will go through if this happens but some of the prize money is withheld. I'm gonna change this up slightly and not withhold the prize money as it's not their fault the match is called off. I may need to reference this in the future so it's a good job we are on an immutable blockchain. Word!
Anyway best of luck to @empress-eremmy and @cryptoandcoffee and myself of course in this weeks competition.
---
---