Signed 2 Players Already . Very Unspursy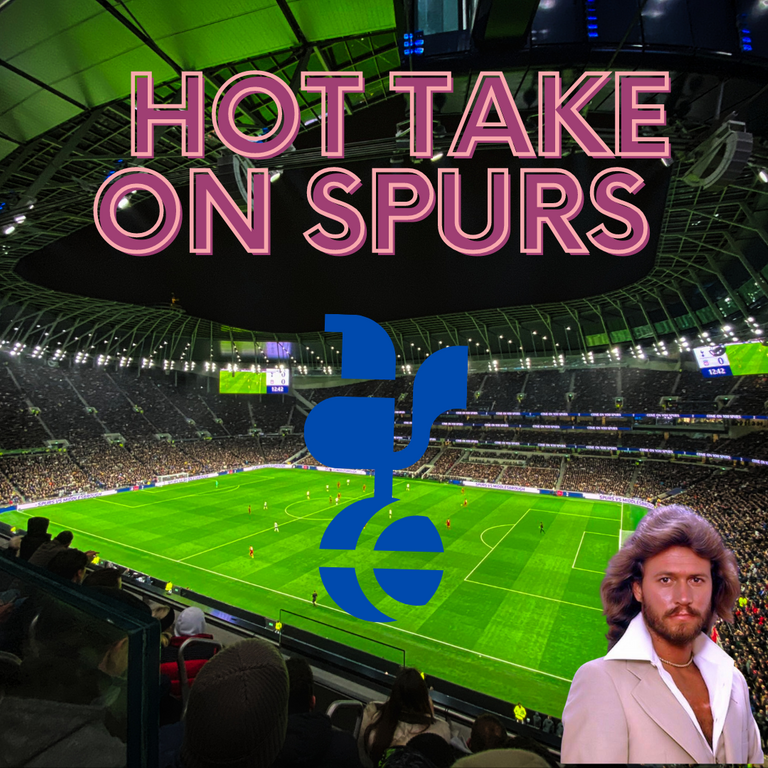 Daniel Levy the chairman of Spurs likes to buy young players, tie them down to long term contracts and do it just before the transfer window shuts so he can take advantage of the panic in the transfer market. He is a man that negotiates very well and Spurs would never leave money on the table if there was more in it for him. Some clubs such as Manchester United refuse to deal with him such is his level of brinksmanship after the Berbatov deal.
Spurs have just signed two players over 30. Experienced players who are ready to be called upon and do not need development. If this is not a sign that they are backing Conte then what more can you ask for.
Ivan Perišić is their first signing. A proven winner, Champions League , Bundeliga, goal scorer in the world cup final, Serie A winner under Conte and Italian Cup winner and goal scorer only just two weeks ago. The Croatian star can play on the wing, left or right wing back and even up front. He is a leader on and off the pitch and he just beat the Spurs sprint record on his first day at the Lane while doing his medical. He can also bang penalties in with his left and right foot in which he did last year. Two footed players are few and far between and now Spurs have two. Him and Son. Plus they may be on the same wing weaving left and right, overlapping, you name it. I am salivating as we speak. Now the guy is 33 years of age and he has signed for Conte, not for Spurs. I think we will see more of this over the summer.
Conte wanted players who are ready now. Not some 16 year old that is playing well in the championship and Perišić ticks all the boxes.
The second player Spurs have signed is reserve keeper Fraser Forster. He's 34 and will be Loris's number 2. I think he signed knowing he will be Loris's understudy and he was happy to sign which will bring contentment in the squad. It is kind of a win win for both parties plus he is going from Southampton to the Champions League. Conte normally does not rotate keepers. He just sticks to the one unless his number 1 gets injured. Gollini our current number 2 wanted first team football and who could blame him but he is still sad to go.
Conte also has his eye on Bastoni but the young Central Defender just had a bambino and is eager to stay at Inter. However Inter want to raise money for Lukaku to come back so they will listen to offers. They want to sign Bremer as his replacement. Such is Bastonis uneagerness to leave , Spurs have contacted Bremer's agent to see if he would be willing to sign for Spurs instead. This has pricked the ears of Inter and AC Milan as they are very interested in Bremer. Some see it as a bit of blackmail by Spurs for Inter to push Bastoni out the door. Either way I am happy but the way Davies has been playing for Spurs and Wales, it may not be a walk into the side. I'm delighted for Davies as he always gives 100%
Eriksen is said to be interested in coming back as well but he trained with Den Haag before he joined Brentford so now United are in for him. Hopefully he will see that United are a basket case and return home to where he belongs.
Bale is also not retiring but I do not think he would be a good fit for Conte. His legs are gone and he just wouldn't train. He could end up being a disaster so I want to avoid this like the plague.
An interested one emerged the other day. Paradici is cooking up a plan to swap Los Celso with Pau Torres. What a deal that would be. It would get rid of Los Celso and bring in a quality defender that is on Conte's list.
Spurs also put in a bid for Gabrial Jesus of Man City who I think would be a great signing. He works his socks off for Man City and Conte would love him. It would give Kane a rest as well but I am not sure Jesus wants to play second fiddle for a second time in his career so whether this can happen is another story. I do not think City would be eager to deal with Spurs over the whole Kane saga either. I don't think they need the money.
Going the other way will be Winks to Newcastle. They need their English quota and he would be ideal for them before they bring in Neymar or some worldie next year. Spurs have got rid of 13 players on their youth team so Conte is already in action here.
Skipp and Scarlett signed new deals also which secures their future. Dwayne Scarlett was unable to go on loan last year as he was too young but this year we might loan him out.
So lots happening around Spurs. Conte wants the new signings in by the time they start their pre season in Korea so it will be a great June and July looking at the comings and goings. I have a funny feeling that our team will look entirely different come September.
Call out to Emerson Royal who was shot at last week in Brazil coming out of a club. He was about to be mugged and the robber actually tried to shoot him. An off duty police man stepped in and hit the gun out of the robbers hand. The gun actually went off so Emerson Royal is a lucky man.
"The guy with the gun was probably a Spurs supporter" said my father who is far from convinced that Royal can kick a ball for a living.
We will wait and see here too. That's it for the transfer round up. I hear Arsenal are in the running for nobody as they are not in the champions league!! Wahey!
https://twitter.com/Memerinho1/status/1528428524649979905?s=20&t=S2EsXL6EPT_g51-08dpEoQ
---
---