Sportstalk Last Man Standing Competition Week 1 Results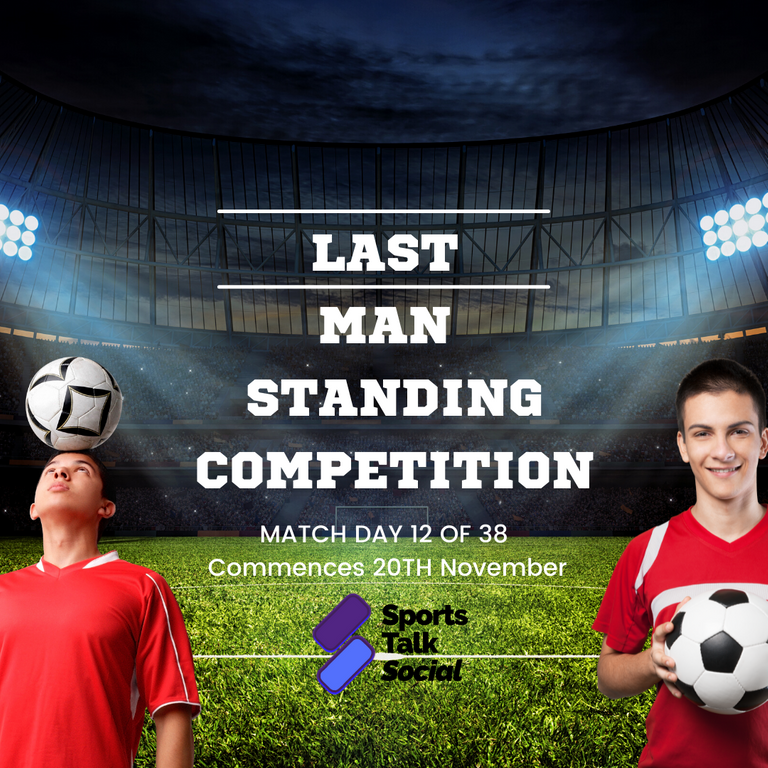 And the results are in after week 1 of Last Man Standing. What a weekend that led to the demise of Ole Gunnar after Utd were abysmal against Watford. Even @denniskj a reowned Man United supporter picked Liverpool rather than his own team in Last Man Standing. The embarrassment of it all. Lord God and Holy Saint Anthony you should bow your head in shame that you have more faith in your bitter bitter rivals than your beloved team. Well every cloud has a silver lining Dennis as you are through to the next bloody round.
@erikah @erikah @erikah Southampton would not be that known around the small cities of Romania so I am curious to know what nutter advised you South bloody hampton. I reckon you were given a red herring to throw you off the scent. In Ireland we would call that lad or lady a "Cute Whore"
Unlucky. I'm disappointed you went out. That goes for you too @emeka4 , it was nice having you.
@bil.prag and @ethboy56 studied the form. Palace were on fire but if there is anyone Burnley were going to put it up against it was Palace and they did. Unlucky lads. It was a good pick but alas.
@ablaze it was always gonna happen. United went with sentimentality with Ole and Ronny and they are reaping what they sow. Oles at the wheel baby.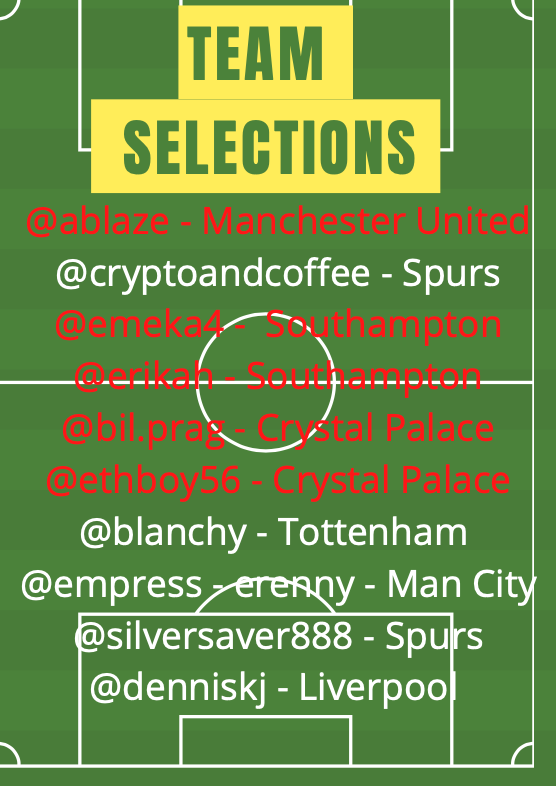 So from the ten that joined. There are 5 going into week 2. Well done to me, unlike @denniskj I have faith in my team and after a risque first half , we got the job done.
@cryptoandcoffee and @silversaver888 also went for the mighty Spurs. You are through to the next round.
@empress-erenny Picked Man City and cruised through to the next round.
So the 5 who are through. Please pick from the fixtures below around who you think will win next week. Selections need to be in before next Saturday. You cannot pick the team you picked in round 1. I think it's gonna be a short affair this one so i better start saving up my Hive for the winner. My pick is going to be Liverpool. So just need the other 4 picks and thats it.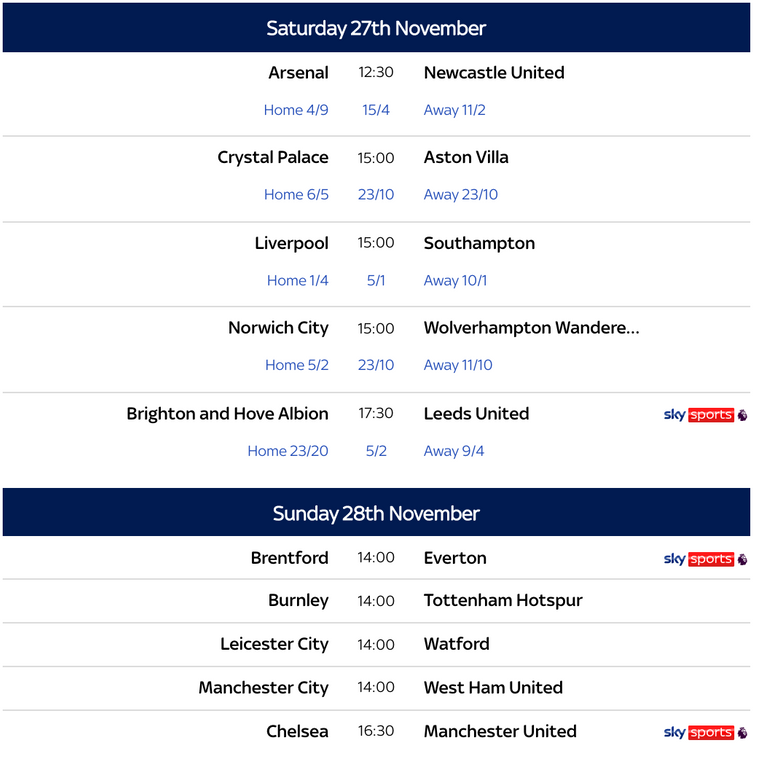 Source
---
---