Spurs Hammering Woolwich Have 4th place Down to Last Game
It was the best atmosphere in any stadium all season claimed Gary Neville and Martin Tyler. Spurs's new stadium was bouncing. It was even more bouncing when the score was 2 nil at half time with Arsneal's Rob Holden sent off for multiple fouls on Son.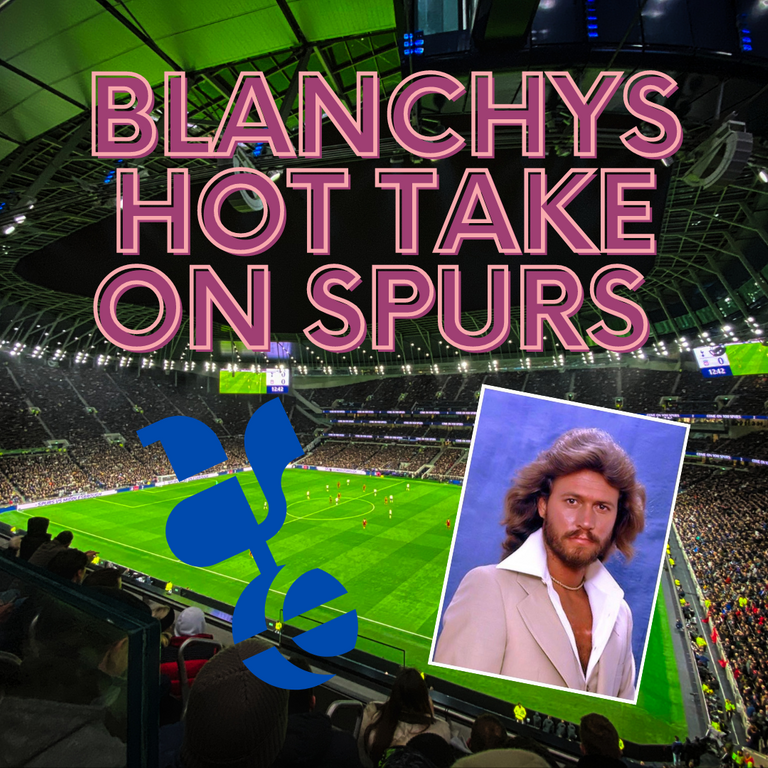 Source
It looked like Holden was on a mission to rough up the Korean golden boot candidate and at one stage threw Sonny over his shoulders in some kind of judo move. Sonny was spinning and weaving and Holden couldn't handle him. He then gave Son an elbow while on a yellow in front of the ref so it was clear what the outcome would be.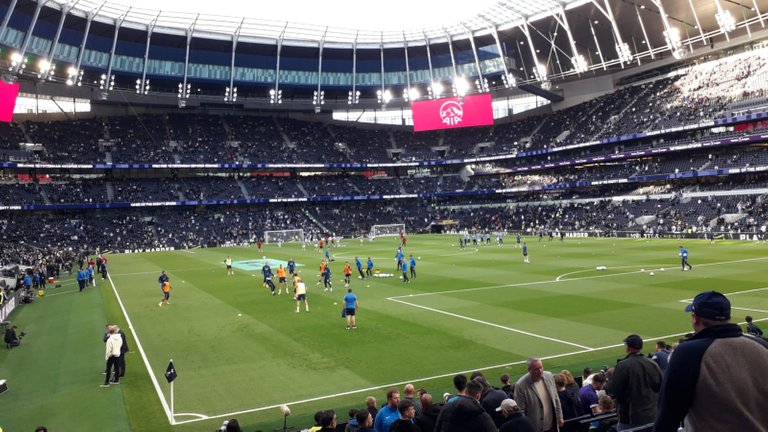 Spurs fans were on edge at the start of the game when news came out that Romero , our Rolls Royce Centre Half, was injured which made way for Davison Sanchez. It was a big game for the Columbian who is prone to a mistake at the best of times. He also doesn't have the outball that Romero has. However he is a good ball player and he put a few killers passes to the feet of Harry Kane for the 3rd Spurs goal.
After the sending off of Holden, Arteta was in a pickle of a dandy. Bring on Ben White who was still not fit or keep him for the Newcastle match. They did decide against bringing him on. It was amazing watching the Arsenal management debate the point around bringing Ben White on. Meanwhile Spurs had a corner and scored their second. It might not have been that way if there was a centre half marking Harry Kane.
From there it was a walk in the park and it was embarrassing from Arsenal really. Son got the third to seal the match and we just passed the ball around for the last half and hour with the fans dancing.
Lest not forget it was Arsenal that requested to call the game off with only 1 player with Covid so I think this came back to haunt them for a couple of reasons. Sonny was injured in the initial fixture. We weren't on a great run back at the time.
Kane again was immense. Big player big moment. We all knew Kane would score the peno.Never a doubt. Even Conte said he was not worried. That is 20 goals now without missing a penalty. Ramsdale his England buddy went the wrong way and Spurs went 1- nil up. He was magnificent last night. 2 goals and an assist. Other players who had a great game was Hojbjerg and Ryan Sessegngon.
Arteta was salty after the game but most commentary did agree with the referees decisions. The fans did help as the stands are right on the pitch and there is nowhere to hide. One Irish reporter reported last night live from the stadium and he wondered how any team can come to the stadium and get a result, the atmosphere was so tense.
So with two games left Spurs go to Burnley for the early fixture on Sunday. Then Norwich the Sunday after. Arsenal have an extra day off and play Newcastle in St James Park on Monday Night Football then play Everton at home. If I was to pick a game for Arsenal to drop points it would be Newcastle who want to give their fans a final going away present until they become an absolute force over the next couple of years.
Arsenal now have Rob Holden suspended and their entire back line injured so it will be tough. Who knows what was said after the game by Arteta. Are they rattled?? @arsenal4life and @ablaze and @amirtheawesome1 might tell us. We will find out.
Something again of interest. My friend who reported from the stadium last night had a red microphone and Arsenal fans thought he was the famous or infamous Arsenal fan TV. And he got the height of abuse off Arsenal fans so it's safe to say they are not liked at all for turning Arsenal into a laughing stock.
ARSENAL GET BATTERED EVERYWHERE THEY GO
ARSENAL GET BATTERED EVERYWHERE THEY GOOOOOOO
EVERYWHERE THE GOOO
:-D
---
---