Spurs Sink Fulham And Look Forward To Their Return To The Champions League This Wednesday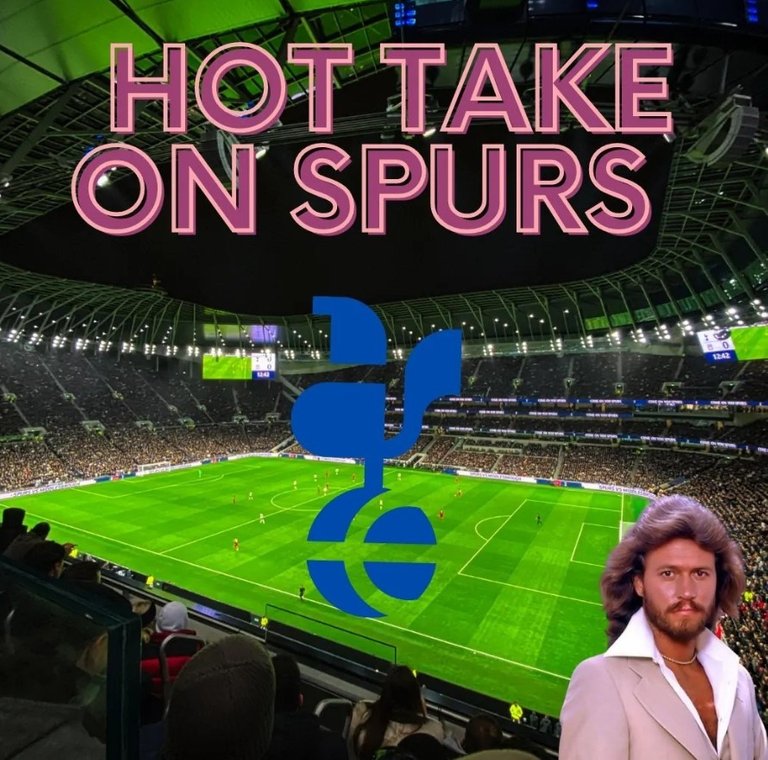 It has been a glorious weekend with yet another win from the mighty Spurs and to top it all off the gunners lost to Man United and Arteta came up with every excuse in the book. But the important thing is Arsenal "played well" so they can go home happy. Pointless but happy.
https://twitter.com/footballdaily/status/1566484636334686208?s=20&t=0LpHTfUC0NXEVrtR7ZIYHQ
Source
The pigeon finally got his much anticipated start against Fulham last Saturday at 3pm when Antonio Conte decided to res Kulusevski for Marseille on Wednesday night. Spurs have 4 fixtures in 14 days and they have to rotate the squad which is the reason all they players were purchased. Lenglet also made his debut for Tottenham also on the weekend. I have the feeling the Clement Lenglet was the fall guy at Barcelona. The blame was put on him for the 7-1 drumming to Munich which marked the end of Barcelona's golden period. But safe to say there were more problems at Barcelona that just Lenglet. The whole team was in disarray. Managers came and went at Barcelona but I do not think anyone really put time into this guy. He is a ball playing Centre Half. A real one and he just dinks balls here there and everywhere. His performance against Fulham had me very excited. He is a level up from Ben Davies who has performed very well since Conte came in. But performances like this from the French man will guarantee him a place in the team. There is a reason why Barcelona signed Lenglet in a 7 year deal worth €35 million from Seville. He was a baller then so why can't he get back to these days. He has the right manager behind him now so I predict we will be biting Barcelona hand off in January to take him off their hands.
https://twitter.com/TalkTHFC__/status/1566106247895678976?s=20&t=0LpHTfUC0NXEVrtR7ZIYHQ
Source
AIN'T NOBODY, LIKE CLEM LENGLET
CAME FROM BARCA,
TO PLAY FOR CONTE 🕺🏼
AIN'T NOBODY, LIKE CLEM LENGLET,
MAKES ME HAPPY,
PLAYS THE TOTTENHAM WAY 🕺🏼
🎶: Ain't Nobody, Chaka Khan
So we have finally seen Richarlison play a full game for Spurs and we can conclude that this guy is a player. a very very good player. He knew he was good as he was always Everton's talisman. He is a defenders worst nightmare. He pokes and prods, sticks his finger up bums, shithouses, does keepy uppys which had everybody in the world talking about last week, a typical South American forward that spent his years kicking a ball around the streets of Nova Venécia. But there is more to this guy. He is actually a very talented Brazilian footballer. So good in fact that he is Brazilians first choice number 9. Spurs fans gave him a standing ovation coming off the pitch the other day. He is already a fan favourite. Rumours have it that the players love him as well. He is a joker and always playing pranks and goofing around and it has gone down well with everybody at the club. And the genius thing is he can play on the right or left or even in the Centre so Kane, Sonny and Kulusevski can be rested. In fact for the first time in Conte's management did he chose to take off Harry Kane in the 79 minute at the weekend such was his confidence that there would be no drop in quality from his attackers. Spurs were completely in control of the fixture against Fulham but the result did not show it, giving away a goal at the end to make the last 5 minutes scary. But in reality it should have been 5-1. Sonny who is not in form could of had a hat-trick. It looks like Conte is playing Son into form as in his opinion the goals will come. The golden boot winner is just trying to hard. Conte is not worried as he believes Son played well against Fulham which is actually true. Sometimes I can be a bit hard on Son on these posts but he has money in the bank with me and I do not believe he should be dropped yet anyway. Dropping a player like Sonny may have a really bad effect on his confidence where if he is loyal to him , the Korean will come good in time. Harry Kane never scored in August over the years and we never thought of dropping him so we need to think about that.
https://twitter.com/433/status/1564664913892720642?s=20&t=0LpHTfUC0NXEVrtR7ZIYHQ
Source
A player that we seem to forget is at the club and is a new signing is fast becoming irreplaceable as well. Bentancur has been out injured for the last couple of weeks and how happy I was to see him back. He is the gel that connects the defence with the midfield and he is not afraid of a tackle. There is something about him that reminds me of Berbatov thet way he plays. Kind of like a ballerina or a composer conducting an orchestra.
Conte came out midweek and said that Bissouma was miles behind Hojbjerg and Bentancur which is a pretty big statement to make. Not around the quality of Bissouma who tore up the Premier League last year, is behind these two in quality. Same alot of what Conte thinks about our dustbin man Hojbjerg.
https://twitter.com/julesbevis/status/1565084748929695744?s=20&t=0LpHTfUC0NXEVrtR7ZIYHQ
Source
Hojbjerg got the goal against Fulham. He is a work horse. He cleans things up, he makes the tackles, he tracks back, he does the dirty work. Every team needs one of these and I don't think that Hojbjerg gets enough credit for this. He made a beautiful one - two with Richarlison to put Spurs 1 goal up at the weekend. If this was Foden or De Bruyne we would be talking about it all week. So Spurs naysayers should give this guy a break I reckon. He will need a rest soon as well so I expect Oliver Skipp will make his much anticipated return from injury that has plagued him since last March.
https://twitter.com/SpurOTM/status/1566282982675062787?s=20&t=0LpHTfUC0NXEVrtR7ZIYHQ
Source
We have Marseille on Wednesday and I predict that Ben Davies and Kulusevski will make their return but who knows. He may stick with the team that beat Fulham as it was the first time Spurs played well since the start of the season. Conte is notorious for his weak record in the Champions League. I reckon he is looking to change this soon.
And finally....
The @hivefpl Discord was eerily quiet yesterday evening when the Arsenal supporters crawled back into the hole they were living in since last May. A search is underway to check the whereabouts of @belemo and amirtheawesome1. Meanwhile @deniskj has suddenly reappeared after 3 years in the wilderness.
https://twitter.com/TrollFootball/status/1566489415303585792?s=20&t=0LpHTfUC0NXEVrtR7ZIYHQ
Source
https://twitter.com/TrollFootball/status/1566492500600098817?s=20&t=0LpHTfUC0NXEVrtR7ZIYHQ
Source
https://twitter.com/MrStephenHowson/status/1566718634705227776?s=20&t=0LpHTfUC0NXEVrtR7ZIYHQ
Source
I could keep going but I will stop here. Thanks for reading folks. See you all next week.
---
---