Spurs Win 6 - 2 but are Still Not Clicking. Conte spotted in Turin is a Worry.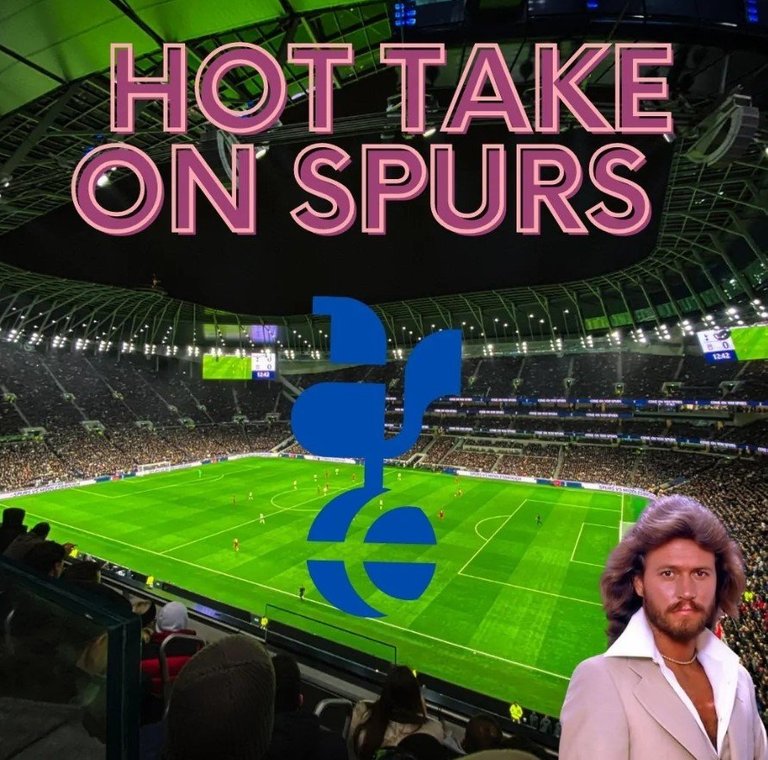 Source
The title of this post says it all about Spurs. They played 7 games in total so far. We are lying in 3rd place with 17 points. 5 wins (15 points) and two draws against Chelsea and West Ham. We are now the only team bar Man City in the Premiership that have yet to lose a game. If you were to tell me this at the start of the season I would have bit your hand off. We are winning but not playing well. People say this is a sign of a Championship winning team. Liverpool have done this at the start of last season. Mane coming up triumphs for them in the last minute. Even this year they beat Newcastle at the last minute even though some say Newcastle were the better team. Spurs beat Leicester 6 - 2 at the weekend but it was not a great 6 - 2 . It was a terrible first half and Spurs were all over the place. Rival teams know how Conte fields his teams now so they overload their midfield to take advantage of the holes left by the wing back system. It is only until Conte made the tactical switch bringing on a 3rd Centre Midfielder in Bissouma did we look anywhere near threatening. This in turn released Kane and Son to play more through the Centre. And the result was Sonny scoring an amazing hat-trick.
https://twitter.com/thespursweb/status/1572160188664119297?s=20&t=6gj5u87cIRVsaRzsXdMmgA
Source
Some Spurs fans are thinking if we played this way then Sonny would have broken his duck well before this game. He was even dropped against Leicester because of his lack of return. Bring Bissouma on and give Hojbjerg and Bentancur some support and all of a sudden Spurs started to play well.
This is the best start to the season since David Pleat's Spurs in the 1986 season but still fans grumble.
Spurs have always been swashbuckling. You score 4 and we score 5. Conte has tightened this up and now we fight and hustle for our victories. Win at any costs. Some Spurs fans do not like this style of play. So what do we do? Sacrifice our biggest chance of a trophy or play amazing football and not win anything. Let us go back to the Pochettino days. We were playing amazing football but we won nothing. This manager won't play out of this world football but there is a great chance we will win something. Conte's record in Cup Competition isn't what you say great. He focuses soley on the leagues. Even the Champions League his record is not great. So we are going to chase the League this year and hopefully the squad is strong enough to give us runs in the cups.
Conte
Conte is in Turin this week which is a worry as the old lady is looking to replace Allegri and Conte is on their list. His contract is ending this season so Daniel Levy needs to act fast to secure Conte for another couple of seasons. After giving him his transfer kitty , I cannot see him leaving or can I???
When I think about it , Spurs are on the up. The stadium is taking in massive money so the club is the best self sustainable club in the league at the moment so money will be available every year for him. The other Leagues just do not have the same funds as the Premiership so Antonio will never get the money to compete against the elite clubs. Juventus is owned by Andrea Agnelli and rumour has it that him and Conte do not see eye to eye. But apart from all this , the fact he is in the same city as his potential suitors is a worry. If he left in the morning who would we replace him with. Potter is gone so I would say the only manager we would possibly go for would be the Sporting Lisbon manager Rúben Amorim or back to Pochettino. We all knows what happens when you go back to the ex. Wonder who @talesfrmthecrypt thinks would be a good replacement. I hope for 1 Conte stays and with a couple of transfer windows Don Paradici will bring in more players to suit Contes system. Conte's team came out and said he is only visiting family in Turin to quell the rumours of any potential return to Italy. But his family live in Italy so it makes sense that he would like to return there I suppose. I'm sick with the worry but in fairness Pochettino is not a bad replacement unless of course he gets a job in the meantime.
In other news.
Dier is back in the England squad. He has been playing well for Spurs for 2 seasons now so he deserves it. If Southgate picked Mcguire over him there would be questions asked about his selection. It would be a disgrace. Dier has been outstanding as Centre Half this season and even has a couple of goals under his belt.
https://twitter.com/DayssinceArse/status/1572453498234761220?s=20&t=6gj5u87cIRVsaRzsXdMmgA
Source
---
---