Spurs Zone: Big North London Derby This Weekend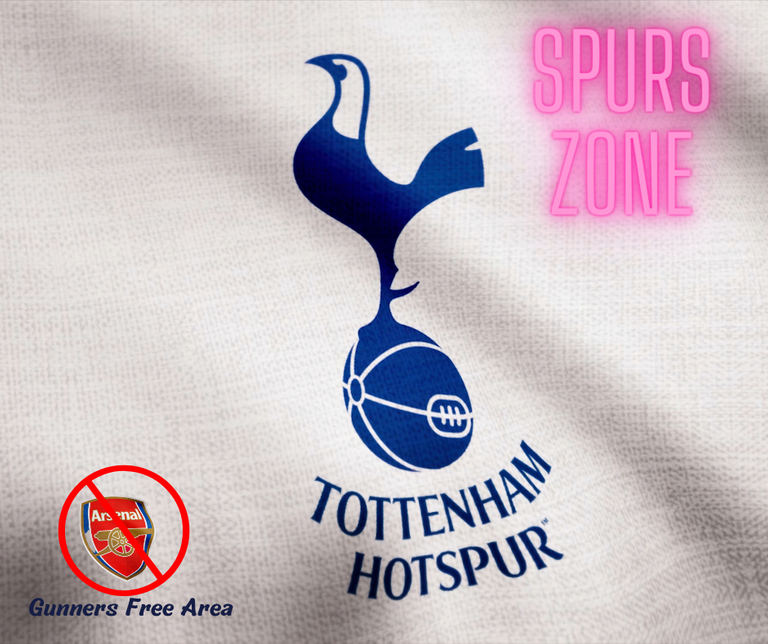 After our 4 nil throuncing of Palace that I admitted I was nervous about and our small victory over Portsmouth at the weekend, it will give the team confidence going into the weekend where Tottenham are the underdogs. This is a place where we have been for the first time at home against our arch rivals. The last time we played Arsenal at the Tottenham Hotspur Stadium, the atmosphere was so hostile that their players shrunk into themselves, they got a player sent off and we thrashed them 3 nil on the 12th May which what could have been 8 nil. Spurs went onto qualify for the Champions League while Arsenal licked their wounds.
It has all changed this year however with Arsenal sky high in the Premier League and Spurs struggling to get points in 5th position. The gooners will have a point to prove at the Tottenham Hotspur stadium and it will decide whether they are up to the task in winning the Premier League. Or they will bottle it again. The problem with Arsenal is that they go well until they lose one. Then lose 5 in a row. They only lost against United and even as a Spurs supporter, I will admit that it was against the run of play so they were not that demotivated by it. A loss to Spurs would dent their spirits.
Anyway enough about Woolwich. Back to Tottenham. Bissouma looks to be fit so will most likely play against Arsenal but not sure if this is a good thing as the player looks like a shadow of his former self with us. Papa Sarr actually played better than him in our past two games and might be knocking on the door soon enough. Sarr's surgance has led to question marks over future prospect Oliver Skipp who has not come back his best since injury. It leads us onto whether Spurs should sent the midfielder out on loan again because he is unlikely to get into the team now with Bentancur, Hojbjerg, Bissouma and now Sarr all in front of him. Bissouma ran Arsenal ragged last year with Brighton but that was then and this is now. It will be interesting to see if Bentancur features in the game as he is said to be back training. Kuluevski looks to be back and this will be a welcome return. However Bryan Gil has staked a claim to this position so it is great to see the Spanish wonderkid finally get a chance. He still gets knocked off the ball too easily but he has put on 2kg in muscle since the start of the season. This is not his game however and he spent time throwing himself about against Palace and this isn't his game. He played great though and Conte gave him a Bravo when he took him off late on. Great performance however.
https://twitter.com/spursnewsonly/status/1612484596037214208?s=20&t=pNhbPcpr-IkxlA42-k-buQ
Source
On the Saturday we had Portsmouth who had just sacked their manager(s) so a reserve team was expected to play. However Kane, Son and Gil all started. The rest were second teamers but we should have killed them. We only won 1 nil . The major talking point was around Djed Spence not even getting in the team. He was preferred over Emerson Royal who had lost his place to Matt Doherty. Emerson is in the shop window and will be sold in January obtaining the reputation as the worst Spurs player to have ever played at the club. With his 12% crossing accuracy and no look passes the right back is not suited to the wing back position. Simple as. He got hooked off which finally made way for Spence. Hopefully we will bring in this guy in the transfer window but there is arguments over his contract break fee and Spurs are tight so we will see how this one plays out.
https://twitter.com/TGoalpost/status/1612479771014733826?s=20&t=pNhbPcpr-IkxlA42-k-buQ
Source
I feel sorry for Spence as it looks like he is caught between a Daniel Levy and Conte power struggle that is not of his doing. He is after wasting a year of his playing career over this where he could have been on loan to Notts Forest again and playing well. Anyway he came on and did well but it doesn't make a difference. He is not Contes player so he won't use him. But he did stake a claim on he position which is nice to see. So Arsenal on Sunday which is a massive game for both clubs.
I look forward to this one. Arsenal are on fire so it would be good to put this fire out. Their fans such as @ogeewitty, @arsenal4life @ablaze and @amirtheawesome1 are getting a bit of confidence now after years of being in the doldrums. It is good to see.
And finally Gareth Bale has retired and what a player he was. Throwback to his unstoppable display against Inter in the Champions League where he pretty much retired his marker Maicon.
https://twitter.com/g_knifton_data/status/1612481269958610946?s=20&t=pNhbPcpr-IkxlA42-k-buQ
Source
So that's it from me this week. See you need week some tears of joy or tears of happiness.
---
---