Still in Contention and Into The Knockout Stages of Champions League.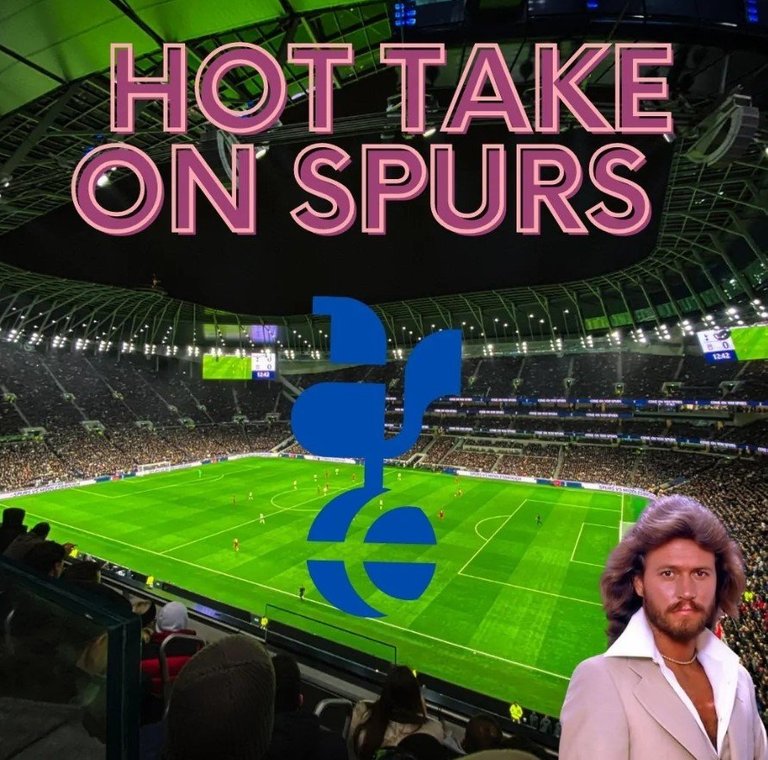 If someone was to tell me we would be in the top 4 , 6 points (at time of writing) clear of 5th position and into the knockout stages of the Champions League before we head off for the world cup break, most Spurs fans would have bit your hand off. We are 1 point off 3rd place, 3 points off City who have a game in hand to us. Arsenal are clear leaders but they will blow up. They always do! The game against Leeds yesterday saw the return of Kuluevski and Richarlison and they were badly needed back as there was no pace in the squad. Kuluevski played out of his skin. Richarlison was good providing some nice passes. Spurs looked good in attack but our defence was woeful not for the first time this season.
Emerson Royal must have caught Conte doing something illegal as why the manager is still playing him I do not understand at all. It is a vicious circle for the Brazilian as the more the crowd get on his back the more he messes up. I think the best thing for Emerson is a return to Spain where he can play in his natural position. Right back.
https://twitter.com/JoelTHFC/status/1591698894479831040?s=20&t=wMl4YZLOeTmfRdQXYqr5JA
Source
Doherty came on for him at half time and Spurs were better in the second half but it was more the introduction of Bissouma that changed how we played or more importantly how we defended.
https://twitter.com/SpursOfficial/status/1591555184253083648?s=20&t=wMl4YZLOeTmfRdQXYqr5JA
Source
Spurs have conceded 1st 9 times this season as we start very poorly. The Athletic did an article this morning looking at all the Spurs personnel on the pitch with the players before the Leeds game and they named every Spurs staffer and their role. it was really interesting. But as usual, Spurs started slowly and most fans do see it as a Conte tactic to let teams wear themselves out against us in the first half and we pick them off in the second half. A bit like Homer Simpsons boxing career.
https://twitter.com/footballdaily/status/1591509432256585729?s=20&t=wMl4YZLOeTmfRdQXYqr5JA
Source
Well, until the other teams score. Then we seem to take the handbrake off and become Spurs again. I would just love if they came out and said that because the boo's at every half time are pretty deafening. They even happened yesterday after arguably our best half of football this season. But we still conceded two. Gareth Southgate will be worried that Eric Dier is beginning to look shaky again at the back and he is most likely to be paired up with Harry McGuire. England's world cup hopes all of a sudden look fragile. So Southgate will protect them and England will have another borefest of a knockout tournament.
The international break could not come quick enough for me as the January transfer window. We need to sign another few players on the Juventus scrapheap that treble their value in their first year. Paradici needs to get to work and bring in some ready to go quality players. Bentancur is a Rolls Royce and at £19 million plus £6 milllion add ons he looks to be the bargain of the century. Kuluevski has taken to the premiership like a duck to water. There is still alot of time left in the season and if the right players comes in who knows what we might transform into.
https://twitter.com/FabrizioRomano/status/1591531630123958273?s=20&t=wMl4YZLOeTmfRdQXYqr5JA
Source
Maybe if Arsenal were not in such a prominent position we may be happier but I wouldn't worry about Arsenal. They have a weak mentality as proven in the second half of the season where they handed Spurs the Champions League spot. The hangover from the world cup will knock them off their pedestal.
So we head into the world cup still not clicking into gear but the promising thing is when we do start clicking then things are going to get good really fast. But a better defence is needed and I wouldn't be surprised if we break the bank for a ball playing Centre Half in January.
That's it from me with Spurs until after Christmas. It's the world cup now baby!!
---
---