Taking a Break From Transfer WIndow Twitter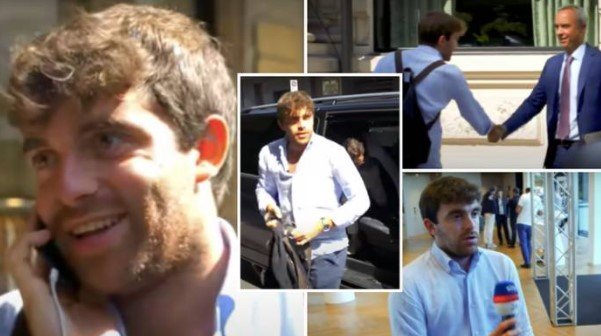 Source
Being a Spurs fan is pretty agonising. We have not bought anyone in yet in the transfer window. Twitter was invented for transfer windows and there is one account that I always keep an eye on to check to see if Spurs are doing business. Fabrizio Romano is the transfer news king. His famous "Here we go" comment is famous now in football as he brings us all the news on deals done. However I think other journalists don't really like him because
a) he gets the news before everyone
b) he takes credit for other journos breaking the news.
Whatever the story I have been updating Twitter and the #thfc tag every hour of everyday to see if we have signed anyone or even more important , got rid of anyone. We have quite a few players that need booting out of the club and this is the window we need to get rid so Conte has the wages to start building his team. Everyone knows that January is tough. Players want to run down their contracts so they get a golden deal with higher wages in the summer. If a club is in the champions league places it is unlikely they want to geet rid of even a squad player especially when Covid-19 is still lingering. So we all know it is very hard. But on the other hand Conte needs bodies in to reach the top 4. Paradici has been hijacked on two occasions. Liverpool with Diaz and Barcelona with Traore. Now the former is somewhat false as Liverpool were tracking Dias before we were so we actually forced their hand. But the deal could have been done if we did not lowball an offer. If a club says they will sell their top class player for £55 million then there is no point coming in with an offer for £35 million. It is an insult if anything. Daniel Levy loves brinksmanship but other clubs are tired of him and in Alex Fergusons autobiography he said they would never deal with him again. In some cases we just have to pay the money. Now on two occasions we did fork out the spondulex. On Los Celso and Ndombele (100 million) and these two are the two bowsies we now want off our books and the debt will have to be written off.
Now we all know Paradici is a plate spinner. Getting many deals linked up and pulling the trigger at the end of the window. If a deal goes wrong he has a back up plan. If that goes wrong he is known to have a back up plan for this as well. It is Saturday afternoon now. 2 days before the transfer window closes. I know he likes to work late but this is just mental. If you look at the likes of Villa and Newcastle they have been doing business the whole transfer window and it's been pretty smooth so I just don't get it. I know Covid has hit every club but it is not as if we are strapped for cash. We just need to get the deals done now.
I would love to know what Conte is thinking while all this is happening. I will be turning off Twitter until Monday. There is too much giving out, speculation. I will not believe a news story until they are holding up a Spurs shirt. Personally I think we dodged a bullet with Traore. But the fact of the matter is that Barcelona used the Emerson Royal money to buy Traore who we were trying to replace Emerson Royal with is a headscratcher to say the least.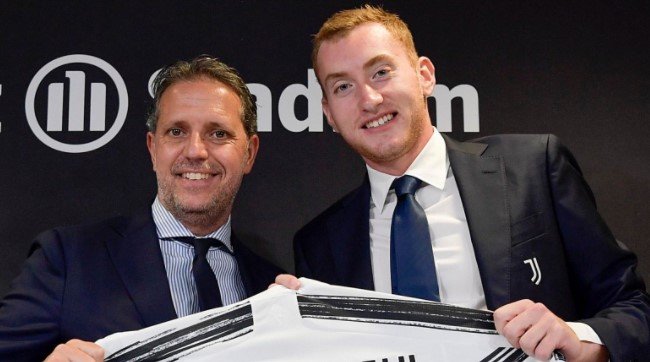 Source
Rumour has it that Praradici is raiding his old flame , the old lady, for a few players. Morata and Kulusevski. I would be quite happy now if we got those two in and got rid of Dele , Los Celso and Ndombele. Kulusevski is a better fit than Diaz. Bentancur is another maybe, That would be good business whether it is on loan or a permanent seal. I don't care. The squad needs freshness and to get rid of the bad trainers. Los Celso is rumoured not to be liked by the other players and photos of him in Argentina playing out of his skin only royal up both players and fans. I would have thought Messi would be looking for him at PSG because the pair have struck up a very good partnership heading into this years world cup.
The abuse the Spurs hierarchy are getting is just ridiculous though. I remember back in the Alan Sugar years when 11th place and a cup run was the most we could ask for. ENIC have come in and we have finished in the top 6 for 10 years bar 1. We also have a brand new stadium, best training facilities in the world and we are run with zero investment. They spend money too. 5th most in the league over the last ten years so they deserve some respect in my opinion. I will be lambasted for saying this but I do believe ENIC have laid the foundations here. Covid happened which messed us up but over the next few years we will be really kicking ahead. This window is important but I will judge them in the summer more when players are freed up and there is more time. It's just a question on whether Conte will stick around. If not , it is difficult to see where we go from there because at that stage Poch will be city bound to succeed the master Pepe.
---
---