The Spurs Rollercoaster Of Emotion. Now 9 goals in two Games Without a Reply
Oh imagine a turbulent relationship where one minute you are getting on like a house on fire and then midweek you have a big fight only to make it up again by the weekend then they do something stupid after the weekend and you are arguing again. It gets really tiring and by the end of the relationship you are wrecked but glad it happened. That's what it is like being a Spurs supporter.
We beat Leeds 4-0 and things look like they are going well. Then we get beat by a championship club. A week has passed and we trounce Everton 5 - 0. It is an emotional rollercoaster to be a Spurs fan but the game last night was really positive. And why is that you ask?
I shall tell you.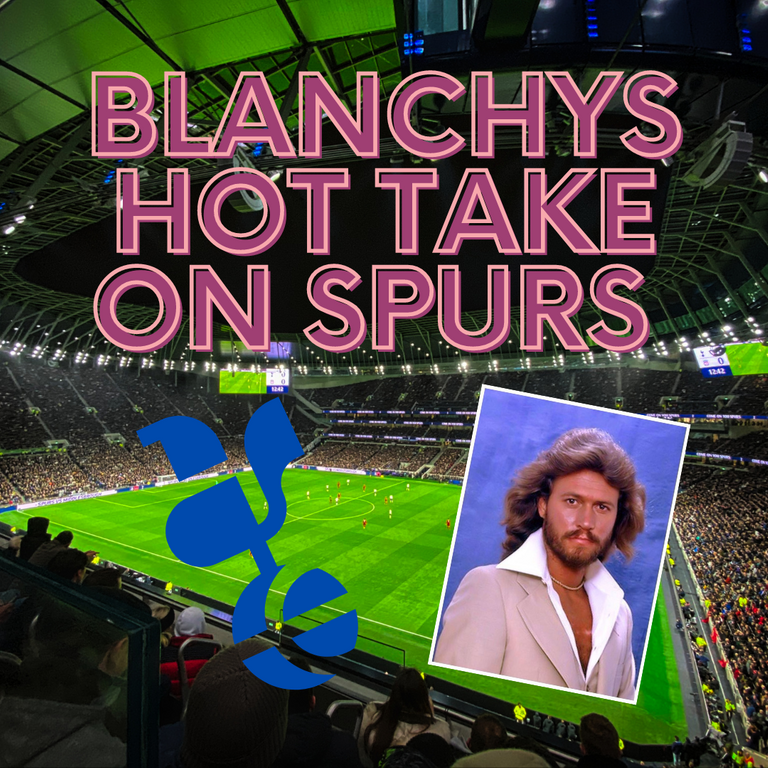 [Source](Designed by yourstruly on Canva)
Time For Antonio To Teach His Ideas
Conte always moans about not having a pre season to embed some of his ideas onto the club so he had to do this in training sessions during games. The midweek games disrupted this and if you looked at our results in midweek you can see that we lost most of these games. When the were more than 7 days between games Spurs always seem to play well. The players look more drilled and they are ready for the game. To reach the top 4 maybe it is good than we are out of all the cup competitions so now we only play every 7 days with the exception of the couple of games in hand.
Conte Has His Full Backs Now Playing How He Wants
Conte has gone for Ryan Sessegnon over Reguilion and Matt Doherty over the hapless Emerson Royal. They are his choices and he is sticking with them. These two players are now growing in confidence every game and they are fast becoming the players we had hoped we had signed. Doherty is linking up well with Kulusevski and more importantly Harry Kane. He played a blinder against Everton with two assists that were quality balls in. He actually trended on Twitter last night , not on how bad he was, but how good he was. Sessegnon , all he needs is games and confience and Conte is giving him this. This guy is still only young and he made his 50th premier league appearence against Everton last night. Albeit 16 were with Spurs but the boy is finally coming of age.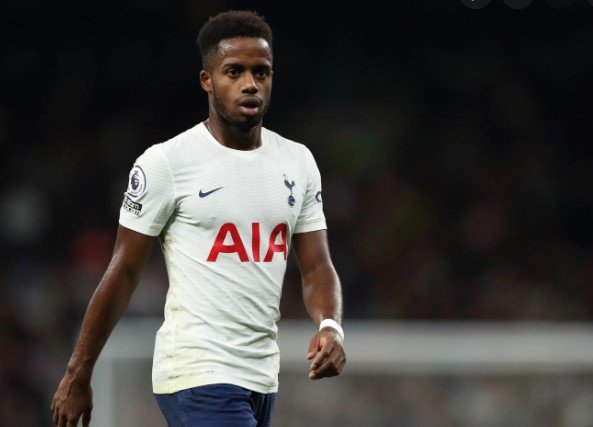 Source
The New Signings Are Fitting In Well
Kulusevski is only a few days older than Joe Roden. Let that sink in for a minute. He has already taken to the premiership like a duck to water and he is blowing Lucas Moura's numbers out of the water. This is why he is getting in before him and Bergwijn. He has more assists with Spurs in 4 games than he had with Juventus last season. The old lady thought that they were selling us a dud but Conte watched this fella tear his Inter team apart while he was with Parma and he has now designed this inside right position which is a rather rare position in modern day football. He is a leftie than likes to come inside and shoot. He is a hard worker and he analyses his numbers after every match. You would find him in the video analysis room after training talking to Conte's brother. You love to see it. The Spurs fans have taken to him well with a new chant from an Abba song Gimme gimme gimme.
"There's not a soul out there,
"No one to hear my prayers,
"Gimme, gimme, gimme a ginger from Sweden,
"He came from Juventus,
"And he plays on the wing.
"Gimme, gimme, gimme a ginger from Sweden,
"Number 21,
"His name is Kulusevski."
Meanwhile Bentancur has returned from injury and is an all round baller and a steal for the price we got him for. He is everything we want Winks to be.
Centre Half Trio Doing Great
Romero , Dier and Davies are strinking up a good partnership. All three are dedicated and I never thought I would say this but we missed Eric Dier when he was out injured. The Argentinian Romero which Messi calls the best centre half in the world football kicked his Brazilian nemesis Richarlison up in the air last night. It was the latest challenge I have ever seen. He's a bit of a dirty fucker is this guy and he keeps getting yellow cards but I always said we need a guy like him. We are not so soft anymore.
Bad Trainers Out The Door
Conte was asked in the press conference before the game whether he was worried about Dele Ali coming back to haunt him. Conte said that normally players that leave him go down not up which I found really funny. He was right though. Dele started on the bench. Came on and did nothing. Apparently Los Celso and Ndombele are pulling up trees where they are on loan at so this is good as we might get full price for them if their clubs want them there full time.
So Spurs have Manchester United in the League this Saturday at 5pm which is a crucial match for 4th place in my opinion. We have made up the ground with two games in hand now and this is going to be an interesting match. With United getting hammered against Man City last week they will be looking to reply with a win but I do think the Spurs team are starting to be a good unit and the pace of Sonny and Kane's fire power should be enough to sink Utd. United are in disaray at the moment and their defenders are dead slow. If we get in behind them at all they are finished. It could be a bad night for them. I am confident about this one. But whenever a Spurs fan shows any bit of optimism whatsoever then we get put back in ourbox fairly fast. Is @denniskj still around the platform. I had many a sparring match with Dennis about United so it will be interesting to hear his thoughts.
Rivals for top 4
United: War in Dressing Room. Not gelling as a team
West Ham: Squad not deep enough for entire season. Cat lives matter.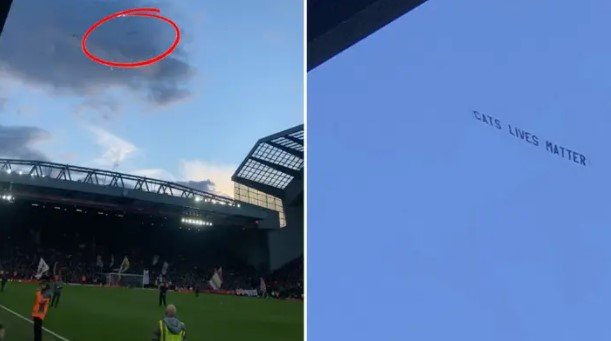 Source
Arsenal: They have a games in hand but it is against the big dogs where as we have lesser placed opposition. Plus are rather Spursy. See I said it.
Chelsea: They are slipping so they are not safe yet with 12 games to go. With the Abramovich selling the club, things are bound to be a bit up in the air for the foreseeable.
So there we have it. We have a chance. Tune in next week when I cry foul on our shocking effort against a bad Man United!
---
---