This World Cup Proves the Weaker Teams are Closing the Gap.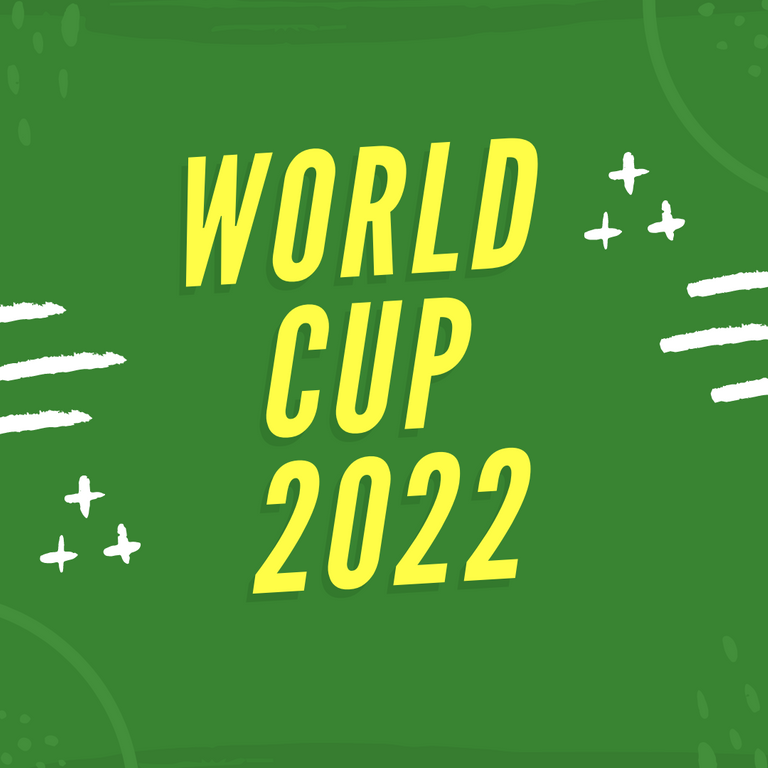 We have seen a good few shocks so far in this World Cup. I never thought I would say this but the Saudis were the good news story after beating Argentina and it was no fluck either. It was well deserved and the Saudi manager deserves plaudits for keeping Messi quiet and counteracting their high block. A day later Japan beat Germany who underestimated their lead and their opponents. 8 of the Japanese team play in the German Bundesliga and 2 in the English Premiership. All these players are at a high standard but we have never heard of most. Then Costa Rica went off and beat Japan which was another surprise and last night Morocco beat Belgium. De Bruyne came out last week saying Belgium are not contenders for this world cup. He said the squad was too old. And he was right. Belgium have not clicked yet and they are second to every ball. But it looks like the weaker teams in this world cup stand more of a chance. I think we are all more interested in the world cup this time around on Hive because of @hivebuzz and their amazing competition on guessing the winner. So why are the weaker teams better in this World Cup?
https://twitter.com/koincsport/status/1596754538530496512?s=20&t=gtg8C3fWHLcKk6xt17P-qg
Source
Preparation
The preparation for this World Cup was non existent. The national leagues ended a week before the first game commenced. Ecuador was not happy with their game changed from Sunday to Saturday as they had only arrived in Qatar on the Tuesday before giving them 4 days to prepare. So teams have a group of players playing totally difference styles wanting to play one style under a different manager. It would be difficult to get too complicated on tactics when this is the case. So no matter how good the standard is , you can never get a whole international team to implement a high press like Liverpool or be as fluid as say Man City. So the game goes back to basics in a way. The weaker teams as I said have still quality in the national leagues so they would have vast knowledge in the basic setups. These days the weaker teams are still well coached so ideas are pretty much the same world wide. So it is making it easier for the weaker teams to come up against the big boys. Most teams play a sort of 4 - 3 - 3 or 3 - 5 - 2 formation with a high block. It is easy to coach a team to defend against this type of system. Would you believe France were the only team at the last Euros to play with a medium to low block because they wanted to conserve energy for Mbappe and Dembele. And it worked. But generally the same formations are used now which helps weaker teams prepare appropriately.
Attitude
Japan were an ideal example of this versus Germany. They fought hard and never gave up. When the Germans went a goal up they took the foot off the pedal. You could even see a German player Anthony Rudiger taking the piss out of a Japanese forward who ended up scoring the winnning goal.
https://twitter.com/faisalbandar1/status/1595670779894853634?s=20&t=gtg8C3fWHLcKk6xt17P-qg
Source
Saudi Arabia were the same against Argentina. Argentina have no pace and the Saudis capitalized on this and went for them. Argentina were not expecting this and capitulated. Morocco were much livelier than Belgium also. It was like that these teams have nothing to lose and the weight of expectation is on the strong teams. To play with freedom is a great way to play and that summarized Japan perfectly with the win against Germany. Around 10 teams are capable of winning this world cup which makes it all the more interesting. Looking down on your opponent is dangerous as losing one game can be a disaster. Look at Germany for example. They had to get a result against Spain. They did but their faith is still in Spanish hands going into the last and final game. Now Spain still need a result but they are under less pressure than the Germans.
Team Cohesion
The era of the star player dragging his team into the world cup final like Maradona did in 86 are well and truly over. You look at this World Cup and Mbappe is probably the only Galactico that is living up to his expectations. Messi wasn't at the races twice now and only for his goal against Mexico his contribution was not great. Gary Neville called him the man in silk pyjamas. Ronaldo is past it even though he scored a penalty but failed to contribute much either. Neymar was his usual me me me self and to be honest Brazil improved when he went off the pitch and probably have a better chance without him. So teams are now all about a unit rather than their star player. France have lots of stars so it is not entirely down to Mbappe but he adds to the team while some of the others are taking away from the team.
https://twitter.com/MDSports18/status/1596155267187556352?s=20&t=gtg8C3fWHLcKk6xt17P-qg
Source
Timing
The World Cup is on in November and most European Leagues are stalling half way through the season to play in this world cup. Other leagues such as the USA are actually finished their season as it lasts from March to November so it is an ideal time for them to play this world cup. Some of the Asian nations are the same. So take Harry Kane for example who looks very leggy playing for England. He needs a rest and you can tell. The top players play in the Champions League in Europe and UEFA packed all the games in before the World Cup to be able to hold it in Qatar with the heat. Many of these players are burnt out and play for the top teams. The weaker teams in this world cup have players playing for mid table teams in their leagues and not as many games so they will be fresher in theory so you will see a few shocks for this reason also.
The second round knockout stages are going to have many surprises which will be hard to predict and I am looking forward to it. This World Cup is shaping up to be a good one. Oh and one more thing. I am loving the times of the games where I am from. The games are on at 10am ,12pm , 3pm and 7pm . The 7pm games are great because they don't go on too late so I am enjoying that side of things as well.
What are you thinking about this world cup without all the politics?
---
---