Three Tune Tuesday - My daughters Playlist.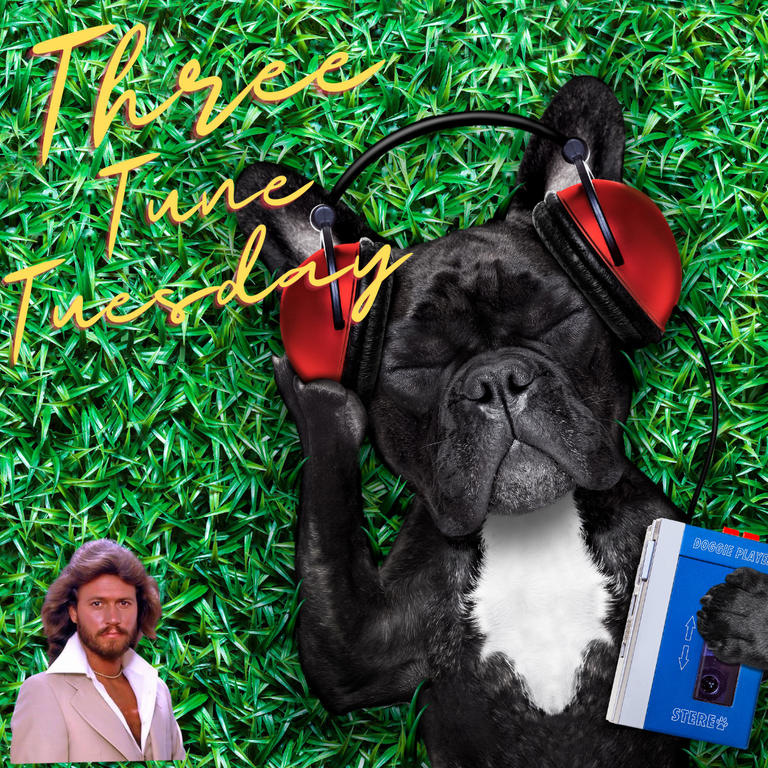 My daughter is 5 and she's about to turn 6 this month. I still see her as a relatively new human but it is so good to see her develop her own tastes in music. I always encourage her if she likes a song then she shouldn't care if it is not popular with her friends. The main thing is that she likes it. So I have set up a Spotify playlist for her and she can tell Alexa to "Add song to Grace's playlist" and loan and behold the song is added to the playlist. Now most of the songs she adds are pop songs that are in the charts but there are a few songs that I see her adding which are a bit raunchy. She is mad about Lizzo who just goes on about riding and drinking but she doesn't really understand the lyrics yet so we keep Lizzo on. But there is some songs she loves but I magically make them disappear from her playlist and thankfully she forgets about them.
She is developing quite an eclectic taste in music from her mother , myself and then songs she likes. She is into Miley Cyrus and I quite like listening to her actually. She's great. She also loves Britney Spears and Lada Gaga as well which I do not like. I bloody always hated PO PO PO POKER face and if I hear ever hear it again it will be too soon. There are some mad ones out of nowhere that she asks me to add to her playlist however.
The Ick - Panic Shack
Daddy can you add that to your playlist. Yes darling as I frantically look up the lyrics. The Ick doesn't sound good. They use that phrase in love island when the girl doesn't like something their new boyfriend does and it gives them the Ick(puts them off him). We have to be careful with her as she is her mind is like an elephant. She remembers everything then we get asked cringy questions if she picks up on things. This is a girl that told me that the largest desert in the world is Antarctica. I scoffed until I was proved it was.
Source
You put me off, mate
You make me squirm
We hung out for a while
And it was nice and chill
You were passionate about stuff
And I thought that was cool
You were confident but not arrogant
The perfect ratio of sensitive to tough
But then one morning, you made me a cuppa
You basically handed me the hammer
Practically placed the nail onto the wood
Smashed that nail firmly into the coffin when you
You put the milk in first
He put the milk in first
I didn't think anyone actually put the milk in first
[Bridge]
You put me off, mate
(That was the nail in the coffin)
You gave me the ick
(That was the nail in the coffin)
We were texting for bit
(That was the nail in the coffin)
Then we went on a date
(That was the nail in the coffin)
[Verse 2]
We hit it off, you were funny
I liked you and you came back to my place
You stayed over, and the next morning
We chilled and watched Drag Race
But then on the second date
You basically handed me the hammer
Practically placed the nail onto the wood
Smashed that nail firmly into the coffin when you let out a shush
You shushed me in the cinema
He shushed me in the cinema
You do not shush me in the cinema
[Outro]
The ick
I can't even look you in the eye anymore
I cross the road when I see you coming
I've got the ick
My wife listened to it and asked me was that OK. Yes darling it's about some poor soul putting the milk into the cup before the water while making tea and then to top it all off he tells her to sshhh at the cinema so she dumps him.
Really?
Yes.
And it's not a metaphor for riding.
Nope apparently not.
OK then
OK then
Miley Cyrus - Midnight Sky
I have always liked Miley Cyrus. She has grown into an amazing young artist who does not really care about what people say about her. So I am delighted that my daughter is into her. It gives me an excuse to throw on her songs as well. She has a good few great hits but this one is my favourite. It passed the lyrics test as well.
Source
Now there are a couple of songs that I push on my kids so it will plant the seed of them liking the song. I might get up and do a silly dance and she sneakily goes to another Alexa, requests the song and adds it to her playlist. I was at a match in the premier league last season and this song came on. The crowd went bonkers and I laughed and laughed and how people enjoyed the song so much. It reminded me of the time where a stadium full of Irish soccer fans sang the French national anthem Le Marseillaise against France in Paris in 2009. I was in tears laughing. When I say they sang I mean we hummed it. DAAAHHHH DA DA DA DA DA DAAAA DA DA . Have a listen

Source
So I was at the Premiership game and the crowd went wild to this song. Ever since then I am doing a little dance with the kids to get them into the song and it was finally added to her playlist last week.

Source
So there you have it. My My daughters three tune Tuesday for this week. Hope you like the tracks.
---
---