Tottenham cruise to a 4-1 victory on First Game of the Season.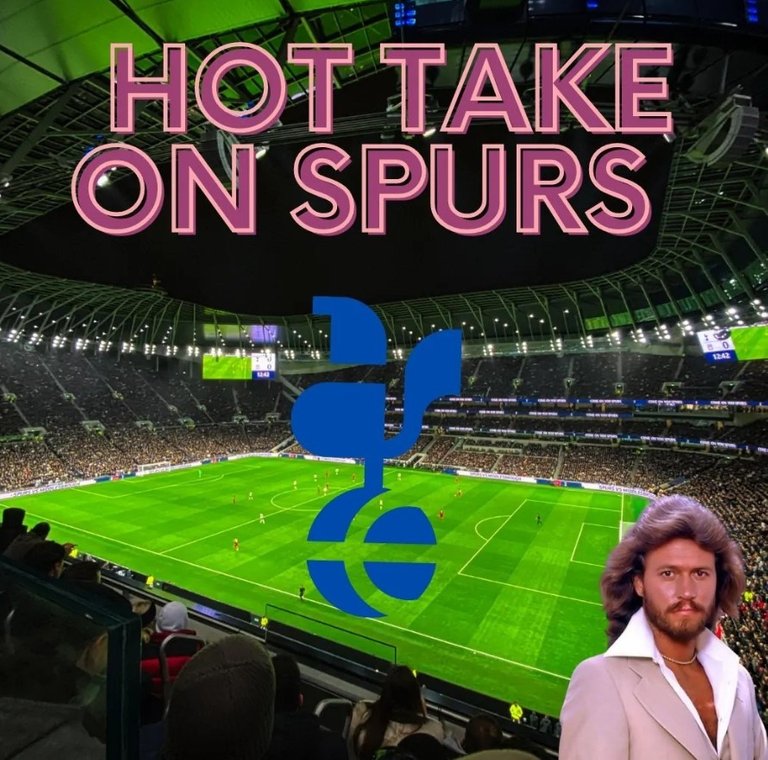 The Premiership is here again a week earlier than normal due to the world cup. Spurs went into this game on the back of a Roma defeat but one could not hold this game with too much weight as Mourinho parked the bus and pretended it was a champions league final. It was actually a disgrace. Who parks the bus in a friendly. Jose Mourinho that is who. Thank god I do not have to put up with that kind of football again. He will be revered in Italy for this style but not in the premiership. Not at Spurs where that teams motto is "To dare is to do."
Some Spurs supporters were surprised that not one of the new signings started the game. Bissouma and Skipp were carrying knocks so Conte went with the exact same team as the one that won against Norwich on the last day of the season with the exception of Romero (who was injured last year) in for Sanchez.
Spurs started well with the two wing backs Sessegnon and Emerson Royal bombing it down the wing even more than ever. Then shock horror, Southampton scored a goal. James Ward Prowse with a half volley after Hojljberg missed the header. Normally Spurs fans would feel dejected but I knew we would come back. It wasn't long before Kulusevski started motoring and he laid a chance up for Ryan Sessegnon who headed in from the near post. Conte keeps telling him that he arrives too late so Sessegnon was under pressure here as he missed the last ball. He finally got his first goal from Spurs after 3 years at the club. Thank the lord. Maybe this will give him the confidence to go on from here and start repaying that £30 million spent on him. He has bulked up 5kg in muscle in the summer and he looks like Danny Rose now. More barrel shaped which was needed.
Dier scored shortly after giving Spurs a 2-1 lead. A deft touch header. The eagle eye viewer would have noted Romero beating the absolute shit out of Dier in the goal celebration. Mad man him.
The third goal was hilarious. Southampton defender Salsilu had a nightmare trying to clear a ball from the line and kicked it into his own net somehow. Anyway it was 3-1 at this stage and the game was over.
Kulusevski finished things off with a textbook Kulusevski goal. Come inside and curl one in with his left foot. The Swede has his best game in a Spurs shirt and this guy is still only 22 years of age. Conte has turned this guy into a lean machine and he is really exceling. Some say at Juventus he disappeared with the alpha male Ronaldo calling the shots. Allegri and Pirlo were not managers who would delve into the specifics either. You either sink or swim. Conte is the opposite. He tells him where to go and what to do. When he does something wrong it is a trip to video analysis and it is pointed out to the Swede what he should do better. Apparently Kulusevski soaks this up like a sponge. Kulusevski is not an average winger that glides up the pitch. He is built like a shithouse so defenders don't like him. He is hard to get the ball off. He comes inside and either shoots or passes. Some people say that this is easy to defend against but some world class players such as Robbin and Ribery made careers out of this.
Spurs made a 4 man change which saw Lenglet, Doherty, Perisic , Moura and a half fit Bissouma come in . Perisic was introduced a bit sooner.
So it is Chelsea for Spurs next week. A tough one but a great time to get them as they have not been great in recent weeks. Tuchel is going mad with the tea, and their new American owner looks like he is trying to buy everybody and Barcelona seem to be beating them to the post each time.
Next Sunday will be the real test.
In the transfer market it looks like we signed another left wing back Destiny Udogie from Udinese. Spurs are still after Roma's Nicolo Zaniolo and are said to be offering Tananga and Ndombele for his services. Wouldn't that be quite the swap deal. There are also rumours Vilareal have offered to take both Los Celso and Ndombele off our hands. If this is true then I will happily build a statute to Unai Emery. Regulion is still looking for a club and Leeds and Everton have cooled their interest in Harry Winks. I wish it would get sorted at this stage. Ndombele only wants to play in Spain or Italy so hopefully we will either sell or loan him out. His wages are colossal and that is the problem.
So Spurs are going to have to sell before they buy again. Hopefully this will be sooner rather than later.
In other news Arsenals all or nothing has aired the first three episodes and everyone thinks Arteta is mad!
---
---