Two Big Wins Before International Break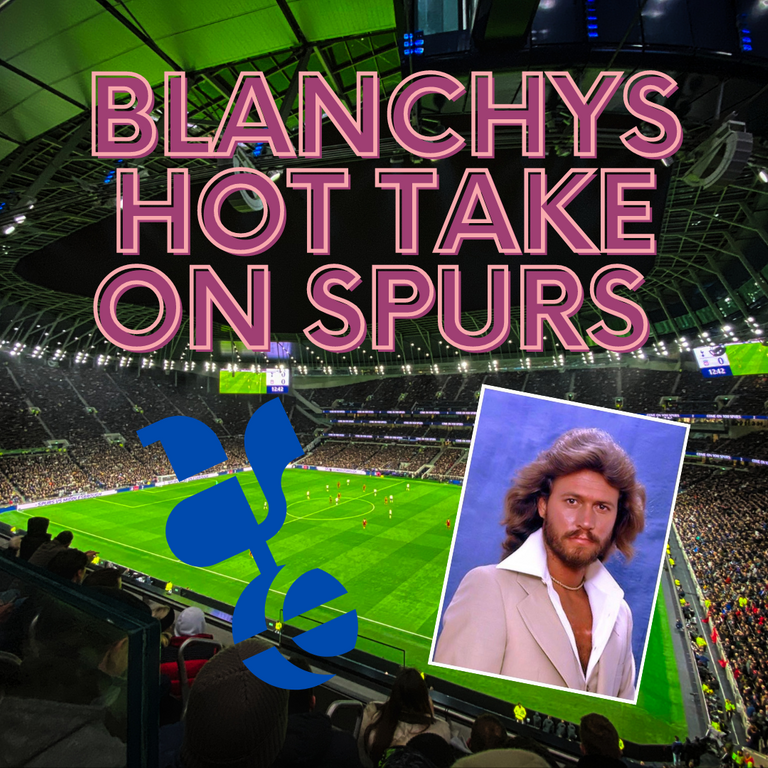 First we saw off Brighton and a few hours ago we saw off our top four rival West Ham to go into 5th place and right behind Arsenal with 3 points ahead and a game in hand. Luckily Woolwich ran away from a few games at Christmas when they had ONE player with COvid-19 and asked for the games to be postponed. This is coming back to bite them soon as they have to play these games and Chelsea, Us , Man U are 3 of those games. Shame isn't it.
Let's get back to the Spurs. After seeing off Brighton in a game that started very slowly, the game was never in doubt really. Most players had a good game with the exception of Doherty and Son. Conte came out in a presser saying Son is the type of player that he would not drop and this bore fruit against the Hammers with Son scoring 2 and being in around the box for the first goal which ended up and O.G from the cat kicker.
The first half against the Hammers was excellent and Spurs should have had 3 or 4. The 3 attackers were playing well and the game was going down the left more than the right so Sonny was getting possession. Spurs went 2 ahead but West Ham scored a jammy header to make us worried. At half time the game was 2 -1 . When the second half started Spurs were slow and West Ham got back into the game but it was never a worry and we scored our third goal to put the game away late on in the second half. The prem table looks like this tonight.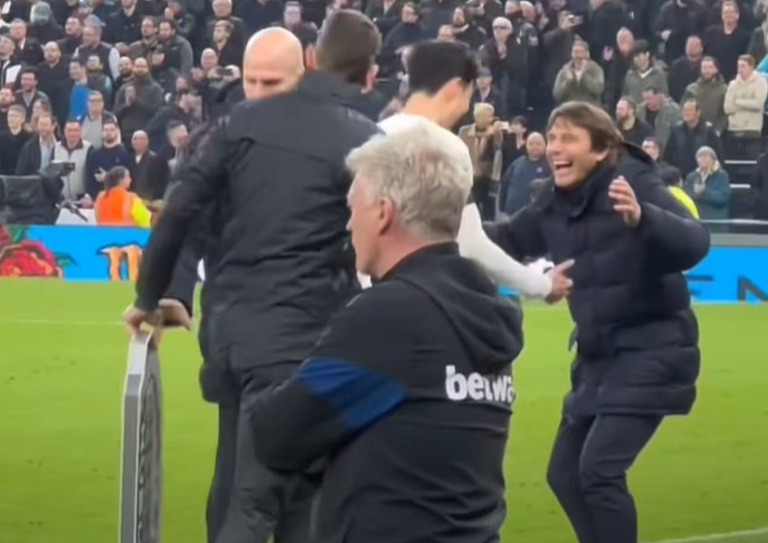 Source
Spurs have 51 points. 1 ahead of United. For some reason I am not worried about Man United. Their team is all over the shop and are hanging on until the end of the season. So many players are arguing and fighting there and there are many contract expiries that mean players are not really gonna give a hoot where they come.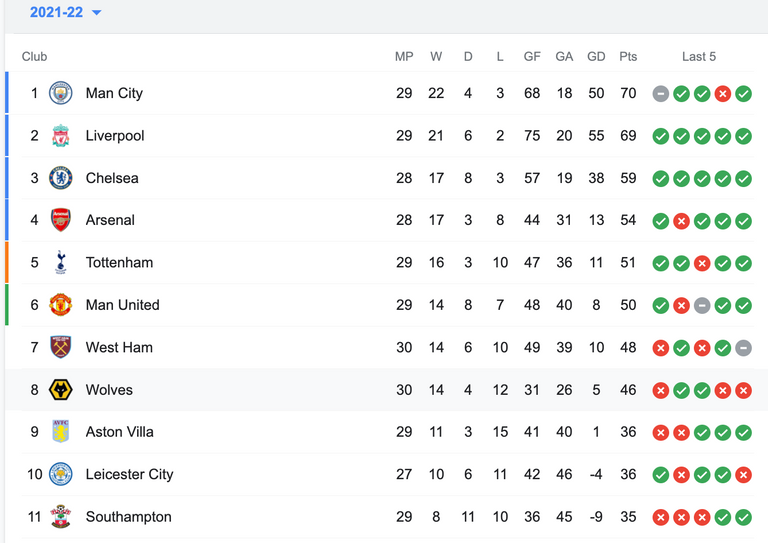 Source
It is Arsenal that are the problem but they have tough opposition so I am confident Spurs can finish top 4.
With the international break next weekend, the next game is Newcastle in April followed by Aston Villa who are not playing well lately. In some respects the international break is a hindrance but it will give Spurs time for a break and for players like Skipp and Sessegnon to get fit. Skipp is a funny one. He had a groin strain that was said to be a couple of weeks injured. Then the medical staff gave him an injection in the groin which caused an infection in his pelvis leaving him in agony. So on the latest reports he is on antibiotics and it will leave him out for a month which is a blow for the young player and Spurs.
Tananga is out for rest of the season with a knee injury while Sessegnon glass legs is out for a month with a hamstring that always seem to affect him.
So the running will be an interesting one. United and Arsenal have tougher run in's so it is up to Spurs now to get there. Arsenal messed up against Liverpool last week to leave the door open now so we will see. But we are in a great position now to secure champions league qualification, Every game from here on in is a cup final.
The newcomers Bentancur and Kuluveski have been revelations since they came and the money we have lost on Los Celso and Ndombele we are making up with on these guys.
The Swede has more goals and assists in 5 games as Los Celso has in 3 years. It is a telling stat. So I will be willing Los Celso on when his team meet Bayern in the quarter final because the further they get the more money they can spend next season on taking Los Celso permanently. Also at the weekend Ndombele made a fool of the porto midfield with another Youtube moment but again got criticised for not lasting 90 minutes.

Source
But give me Bentancur anyday before the above. ANY DAY!!
But the elephant in the room is that Aurier, Foyt and Los Celso are all in the Champions League quarter finals. Typical Spurs. Sell off the deadwood and they perform in Europe under an ex gunners manager. Good Ebening!!
And good night from me!! Looking forward to hear your comments but as Brian Clough once said, a player will come an voice his opinion and after a half an hour we will agree that I was right. :-D
---
---