LONGBOARD AND PITBULLS! #2

Hello Skatehiiive!
Hello all Hive communities!

Hey Dogs, all right? 🐕

Yesterday I decided to film my dogs. The gray or blue as some say is the North. And the caramel with white is Melon. We did an ultra on my wife and the Doctor said that Francisco can be born until June 11th. I'm so focused on getting everything ready. That's my priority right now. But I'm working every day. Intensely, on my blog. In the communities. I'm looking to stabilize myself only with Web 3.0. I'm riding intense skateboarding to balance my mental and physical health. I've taught these boys from puppies to running while I'm on a longboard. They love it. The North is tireless, he loves the street. And if you let him, he's running for a whole day.
Olá skatehiiive!
Olá todas comunidades Hive!

E aí dogs, tudo ok? 🐕

Ontem decidi filmar meus cachorros. O cinza ou azul como alguns dizem é o Norte. E o caramelo com branco é o Melon. Fizemos uma ultra em minha esposa e o Dr disse que Francisco pode nascer até dia 11 de Junho. Estou tão focado em deixar tudo pronto. Essa é a minha prioridade no momento. Mas estou trabalhando todos dias. Intensamente, no meu blog. Nas comunidades. Estou procurando me estabilizar apenas com a Web 3.0. Estou andando de skate intenso para equilibrar minha saúde mental e física. Ensinei esses meninos desde filhotes a correr enquanto ando de longboard. Eles amam. O Norte é incansável, ele ama a rua. E se deixar ele fica um dia inteiro correndo.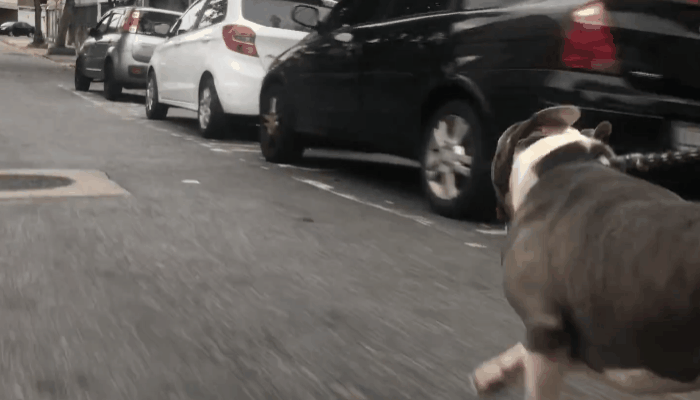 (Unsupported https://odysee.com/$/embed/IMG_0928/7aecbe24568970f3c76e8c1af9e4e73c83d10b10?r=9g7XKbXBCkQjKjjaFtHoFcqRBZUe142V)


(Unsupported https://odysee.com/$/embed/IMG_0939/1094ab7266de20b50eceb1dd980659eea96d44cb?r=9g7XKbXBCkQjKjjaFtHoFcqRBZUe142V)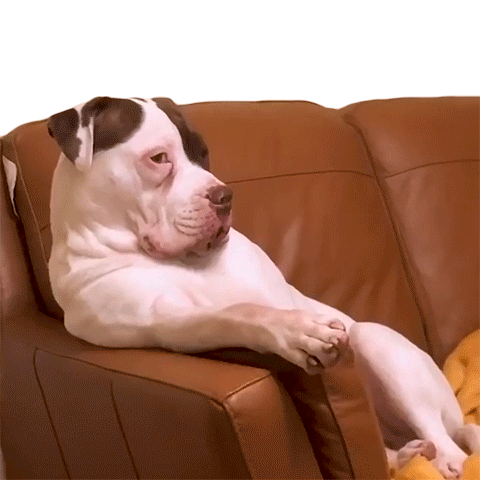 Oh, you saw that the North loves to run right. Melon loves it, too. He's so big. When I catch Melon in my lap he hits my chest with his paws on the ground. And look, I'm 1, 85. Luckily, Melon's tired a little faster than the North. There's two more Ollie and Blunt, two crazy tricolors on the sidewalk. But after an hour of running I need to rest. So these other two go the next day while their brothers rest. Oh, my routine with my kids. It's so much commitment and dedication. I think I'm going to be a great father to Francisco!
Oh, viram que o Norte ama correr né. Melon tbm ama. Ele é tão grande. Quando pego Melon no meu colo ele bate no meu peito com as patas no chão. E olha, eu tenho 1, 85. Pela minha sorte o Melon cansa um pouco mais rápido que o Norte. Ainda tem mais dois Ollie e Blunt, dois tricolors doidos pelo passeio. Mas depois de 1 hora correndo eu preciso descansar. Então esses outros dois vão no próximo dia enquanto seus irmãos descansam. Ah, minha rotina com meus filhos. É tanto compromisso e dedicação. Acho que serei um ótimo pai para o Francisco!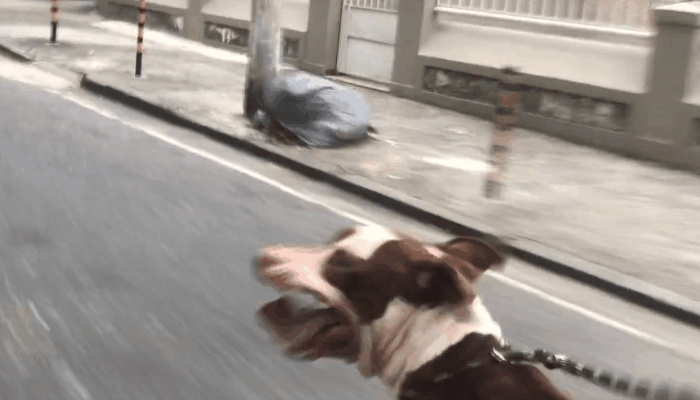 (Unsupported https://odysee.com/$/embed/IMG_0945/a66396bf1e3aa7d48ce8a73116f024eed816e4a3?r=9g7XKbXBCkQjKjjaFtHoFcqRBZUe142V)


(Unsupported https://odysee.com/$/embed/IMG_0947/ffa8cca4904818dd29f59bcc3d3ce8ec17d615b7?r=9g7XKbXBCkQjKjjaFtHoFcqRBZUe142V)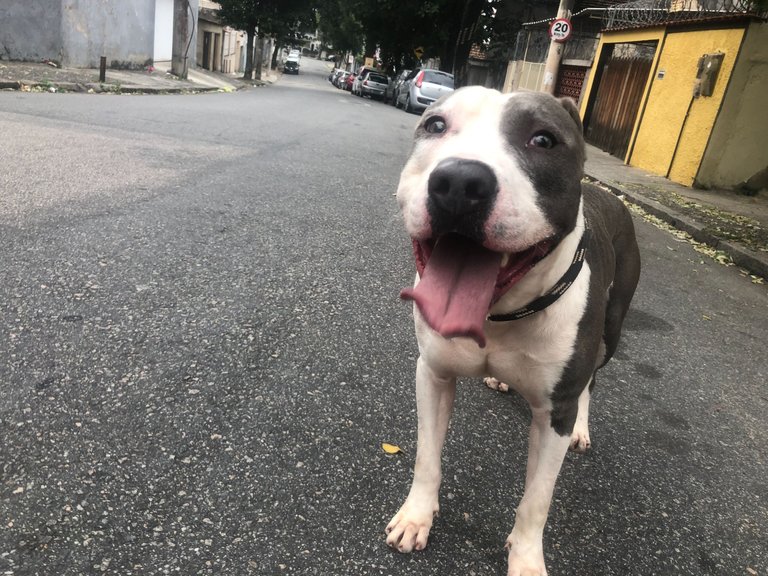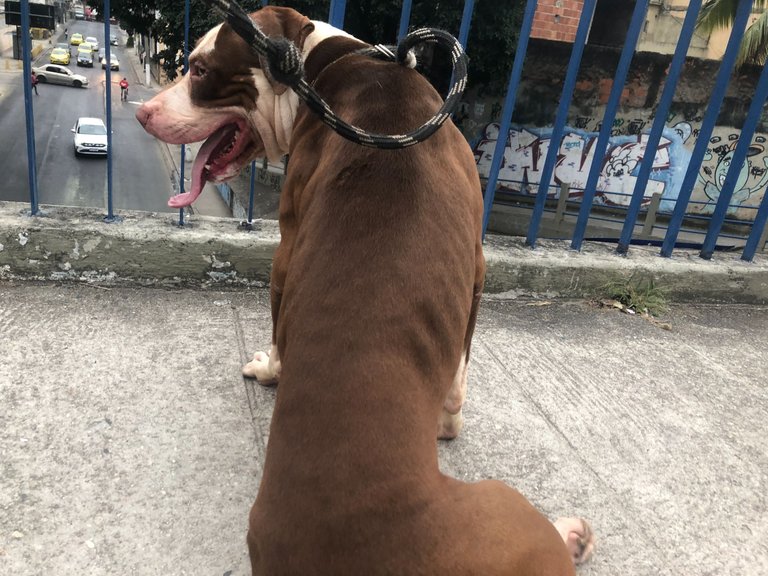 I invite everyone to participate in the communities: HiveBR, MusicHive and SkateHive. In addition to being a content creator, I am a Moderator and Curator in these communities. Let's exchange ideas and evolve together.
You guys are also meeting me on these discord servers:
HiveBR, MusicHive n SkateHive.
I am available for new projects, services and to learn from you at all times.
Convido a todos a participarem das comunidades: HiveBR, MusicHive e SkateHive. Além de criador de conteúdo sou Moderador e Curador nessas comunidades. Vamos trocar ideias e evoluir juntos.
Vocês também estar me encontrando nesses servidores de discord:
HiveBR, MusicHive e SkateHive.
Estou disponível para novos projetos, serviços e para aprender com vocês a todo tempo.
HELP ME GET TO 1000 SUBSCRIBERS AT ODYSEE


Boelter Mc
Welcome to the BoelterMc universe. I am a rapper, skateboarder, born and raised in Rio de Janeiro, Brazil. Currently dedicated to starting my music career and working on projects on Web 3.0. I am curator and moderator in the communities Skate Hive, Music Hive and HiveBR. I am committed to bringing together musicians from all over the world in a music community with many events and benefits. I host the Radio Foundation on my computer. We are currently in Odysee and the Metaverse of Urnowhere. I'm available in discord to work on projects, call me!
If you like the content leave your upvote, share your ideas in the comments, if you find it interesting you can reblog! Spread love and follow my blog to be connected! BoelterMc Hugs and Kisses!

Have you voted for Stoken's proposal? No? Vote now! Stoken is coming true! I am happy! 🐝❤️
---
Join the Stoken/Skatehive Discord

---
What STOKEN plans to bring to Hive 🍯

Unique name, and meme-ified branding that will stand out above the hard to find Hive brand.

Real world events tied to web3 content creation.

Attracting non crypto content creators, into web 3.0

Exciting content to bring in non crypto audience.

Focus on onboarding large, existing communities i.e: Reddit skateboarding: 385k members, and Redbull: 10 million YouTube subscribers.

NFTs. Plans include real world utility, fund raising, and future gamification.
DTF ( Decentralized Token Fund )

Stoken DAO: Decentralized voting system to allow the community to sponsor athletes, content creators, influencers, and real world events.

A new token for you to earn for doing Hive stuff!

Possibility of future airdrop of governance tokens. 

---
---
---