SKATEBOARDING AND WORKING ON CHAIN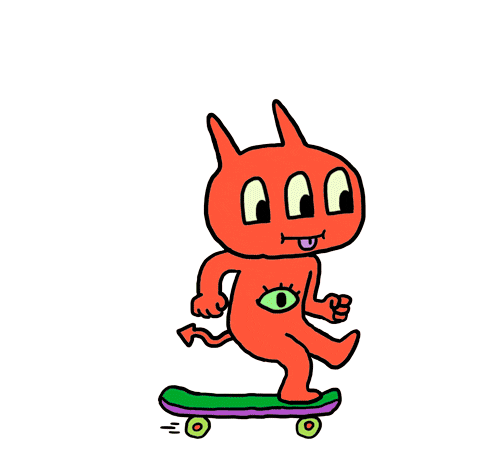 Hello Skatehiiive! 😈
Hello all Hive communities! 🍁🔥

Everything ok family? Today my post is about my last two skateboarding sessions. I keep trying new tricks with flip. I'm thinking of something hot for Cashfortricks. Do not want to enter the contest without dedication haha. Effort is my highest quality in everything I do. And a little creativity is needed. So I'm also jumping into new spots and remembering old bases. Skateboarding is about fun so I've been having a lot of fun.
Olá skatehiiive! 😈
Olá todas comunidades Hive! 🍁🔥

Tudo ok família? Hj meu post é sobre minhas duas últimas sessões de skate. Eu sigo tentando tricks novas com flip. Estou pensando em algo quente para Cashfortricks. Não quero entrar no concurso sem dedicação haha. Esforço é minha maior qualidade em tudo o que eu faço. E um pouco de criatividade é necessário. Então também to pulando em spots novos e relembrando velhas bases. Skate é sobre diversão então tenho me divertido mt.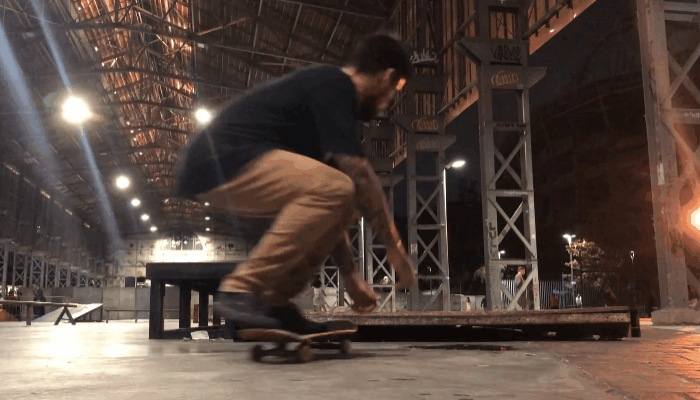 (Unsupported https://odysee.com/$/embed/IMG_1027/c57e0978b8bd24bf1f4251d6bff29b448e9c57d6?r=9g7XKbXBCkQjKjjaFtHoFcqRBZUe142V)


(Unsupported https://odysee.com/$/embed/IMG_1030/d884d5ec42d0ffbbe595fc214c72fd16a2e42307?r=9g7XKbXBCkQjKjjaFtHoFcqRBZUe142V)

In this video I'm tonling my 5050 on larger edges. For me to get more security from running the trick everywhere. Going for tricks with flip, I'm trying the manual flip. My idea is to have more security to perform flips on the edge with slides and grinds. After a few days I also hit another 360 flip, ugly, but I registered haha. That's a big deal. And this spot for manual, it is very fast, does not give much time to think, but if you like it will have a lot of fun in this place.
Nesse vídeos to aprimorando meu 5050 em bordas maiores. Pra obter mais segurança de mandar a trick em todos lugares. Seguindo pra tricks com flip, to tentando o flip manual. Minha ideia é ter mais segurança para executar flips na borda com slides e grinds. Dps de alguns dias tbm acertei mais um 360 flip, feio, mas registrei haha. Issé importante. E esse spot para manual, bem rápido, não dá mt tempo pra pensa, mas se vc gosta disso irá se divertir mt nesse lugar.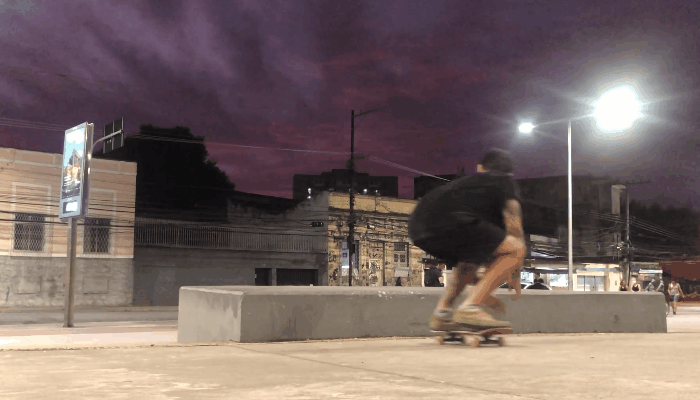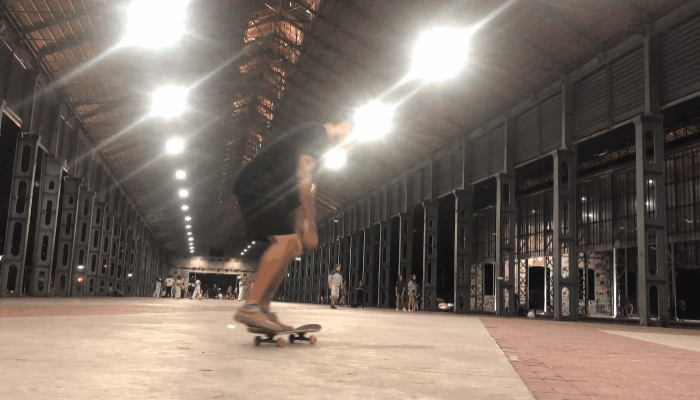 (Unsupported https://odysee.com/$/embed/IMG_1124/e8e181c5bb51fd3c4414d6cbe9904ec73d0879eb?r=9g7XKbXBCkQjKjjaFtHoFcqRBZUe142V)


(Unsupported https://odysee.com/$/embed/IMG_1127/b1f0daaabb7ed7305551fc4652b75059334f8b67?r=9g7XKbXBCkQjKjjaFtHoFcqRBZUe142V)

Summary of the routine: these were my two sessions. I couldn't go to the Vila Olímpica do Encantado because it was closed in the two days. So I skated in the shed and on the manual stage. My son is so close to being born, I've been around the house in case I have to run out for childbirth. Skateboarding has been my balance, every time I get agitated I take my board and go to the street, Always film thinking about Hive and share with you. Stop this, I bought my first NFT at Tezos, we are doing the onboarding of @bobburnquist on Hive. I am also involved with several interesting projects. Specializing in this universe. I'm dreaming of becoming Dev. What do you guys think? Should I try this trick?
Resumo da rotina: essas foram minhas duas sessões. não consegui ir a Vila Olímpica do Encantado pq tava fechada nos dois dias. Daí andei de skate no galpão e no palco de manual. Meu filho tá tão perto de nascer, tenho ficado por perto de casa em caso de ter que sair correndo pro parto. O skate tem sido meu equilíbrio, td vez que fico agitado pego meu board e vou pra rua, smp filmo pensando na Hive e compartilhar com vcs. Pararelo a isso, comprei meu primeiro NFT na Tezos, tamo fzd o onboarding do @bobburnquist na Hive. Tbm to envolvido em vários projetos interessantes. Me especializando nesse universo. To sonhando em me tornar Dev. O que vcs acham? Devo tenta essa trick?
I invite everyone to participate in the communities: HiveBR, MusicHive and SkateHive. In addition to being a content creator, I am a Moderator and Curator in these communities. Let's exchange ideas and evolve together.
You guys are also meeting me on these discord servers:
HiveBR, MusicHive n SkateHive.
I am available for new projects, services and to learn from you at all times.
Convido a todos a participarem das comunidades: HiveBR, MusicHive e SkateHive. Além de criador de conteúdo sou Moderador e Curador nessas comunidades. Vamos trocar ideias e evoluir juntos.
Vocês também estar me encontrando nesses servidores de discord:
HiveBR, MusicHive e SkateHive.
Estou disponível para novos projetos, serviços e para aprender com vocês a todo tempo.
HELP ME GET TO 1000 SUBSCRIBERS AT ODYSEE

Boelter Mc
Welcome to the BoelterMc universe. I am a rapper, skateboarder, born and raised in Rio de Janeiro, Brazil. Currently dedicated to starting my music career and working on projects on Web 3.0. I am curator and moderator in the communities Skate Hive, Music Hive and HiveBR. I am committed to bringing together musicians from all over the world in a music community with many events and benefits. I host the Radio Foundation on my computer. We are currently in Odysee and the Metaverse of Urnowhere. I'm available in discord to work on projects, call me!
If you like the content leave your upvote, share your ideas in the comments, if you find it interesting you can reblog! Spread love and follow my blog to be connected! BoelterMc Hugs and Kisses!
Have you voted for Stoken's proposal? No? Vote now! Stoken is coming true! I am happy! 🐝❤️
---
Join the Stoken/Skatehive Discord

---
What STOKEN plans to bring to Hive 🍯

Unique name, and meme-ified branding that will stand out above the hard to find Hive brand.

Real world events tied to web3 content creation.

Attracting non crypto content creators, into web 3.0

Exciting content to bring in non crypto audience.

Focus on onboarding large, existing communities i.e: Reddit skateboarding: 385k members, and Redbull: 10 million YouTube subscribers.

NFTs. Plans include real world utility, fund raising, and future gamification.
DTF ( Decentralized Token Fund )

Stoken DAO: Decentralized voting system to allow the community to sponsor athletes, content creators, influencers, and real world events.

A new token for you to earn for doing Hive stuff!

Possibility of future airdrop of governance tokens. 

---
---
---