3 DAYS OF CONTENT + NEW SONG: INTENÇÃO
---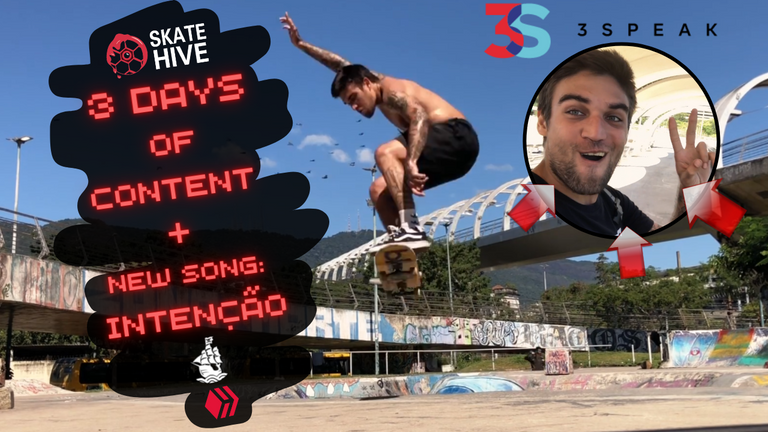 [PT] Olá galera, olá a todos! Eu estou blogando hoje sobre meus últimos 3 dias. Quarta, Quinta e sexta. Eu andei de skate na quarta e sexta e na quinta eu fiz música para Hive Open Mic. Como vocês sabem eu curto inovar ahaha! Hoje eu trago uma música que fiz com meu novo autotune como tema desse edit. Nesse vídeo eu ando de skate no Maracanã, Engenhão e Vila Isabel. Não consegui gravar muitas tricks porque eu estava muito cansado e no engenhão fui expulso do skatepark mais uma vez. Irei embedar a música, ela se chama INTENÇÃO.
---
[EN ] Hello guys, hello everyone! I'm blogging today about my last 3 days. Wednesday, Thursday and Friday. I skated on Wednesday and Friday and on Thursday I made music for Hive Open Mic. As you know I short innovate ahaha! Today I bring a song I did with my new autotune as the theme of this edit. In this video I skate in Maracanã, Engenhão and Vila Isabel. I could not record many tricks because I was very tired and in the engenhão I was expelled from the skatepark once again. I'm going to get the music drunk, it's called INTENÇÃO.
---
[ES] Hola chicos, hola a todos! Estoy blogueando hoy sobre mis últimos 3 días. Miércoles, jueves y viernes. Patiné los miércoles y viernes y el jueves hice música para Hive Open Mic. Como sabéis, ¡corto a innovar ajá! Hoy traigo una canción que hice con mi nuevo autotune como tema de esta edición. En este video patiné en Maracaná, Engenhão y Vila Isabel. No pude grabar muchos trucos porque estaba muy cansado y en el engenhão me expulsaron del skatepark una vez más. Voy a emborrachar la música, se llama INTENÇÃO.
---
---
Lyrics/Letra:
Baby eu sinto
Sua Intenção
Tão cedo eu já pego
A visão
Te dou o mundo
Se me der a mão
Filme que nao passa
Na televisão
Faixa Rosa
sabe O que é bom
Num carro com neon
O que é importa é o piloto
De Fuga
nos torra
O marrom
Nos sabe curtir a vida
E tem gente que acha escroto
Baby pula
no meu colo
Sem ligar
Pra nada
Faz aquilo
Que eu adoro
Rebola e trava
Desde o primeiro beijo
Desde a primeira foda
Sem concorrencia, Ela é minha
Invejoso táde, cara torta
Tenho super poderes
Eu nao perco tempo nao
Seu olhares dizem tanto
Que causam alucinação
---
HELP ME GET TO 1000 SUBSCRIBERS AT ODYSEE
---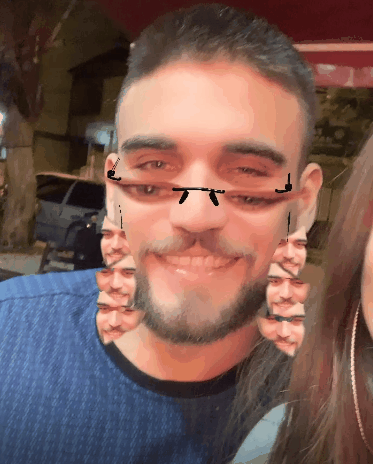 Boelter Mc
Welcome to the BoelterMc universe. I am a rapper, skateboarder, born and raised in Rio de Janeiro, Brazil. Currently dedicated to starting my music career and working on projects on Web 3.0. I am curator and moderator in the communities Skate Hive, Music Hive and HiveBR. I am committed to bringing together musicians from all over the world in a music community with many events and benefits. I host the Radio Foundation on my computer. We are currently in Odysee and the Metaverse of Urnowhere. I'm available in discord to work on projects, call me!
If you like the content leave your upvote, share your ideas in the comments, if you find it interesting you can reblog! Spread love and follow my blog to be connected! BoelterMc Hugs and Kisses!
---
---
▶️ 3Speak
---
---