DAILY QUEST / DAY 189 / CHAOS DAY 34 / 10.01.2022.

Hello!
After i spend 3000 DEC for renting i finaly push to gold 1
Already in big minus because TOO TOO BAD DEC REWARDS but OK, mabey will CEO reward me one day
So for today i have SNIPE QUEST, but this quest is not easy like before for me because i can combine good team with low mana battles.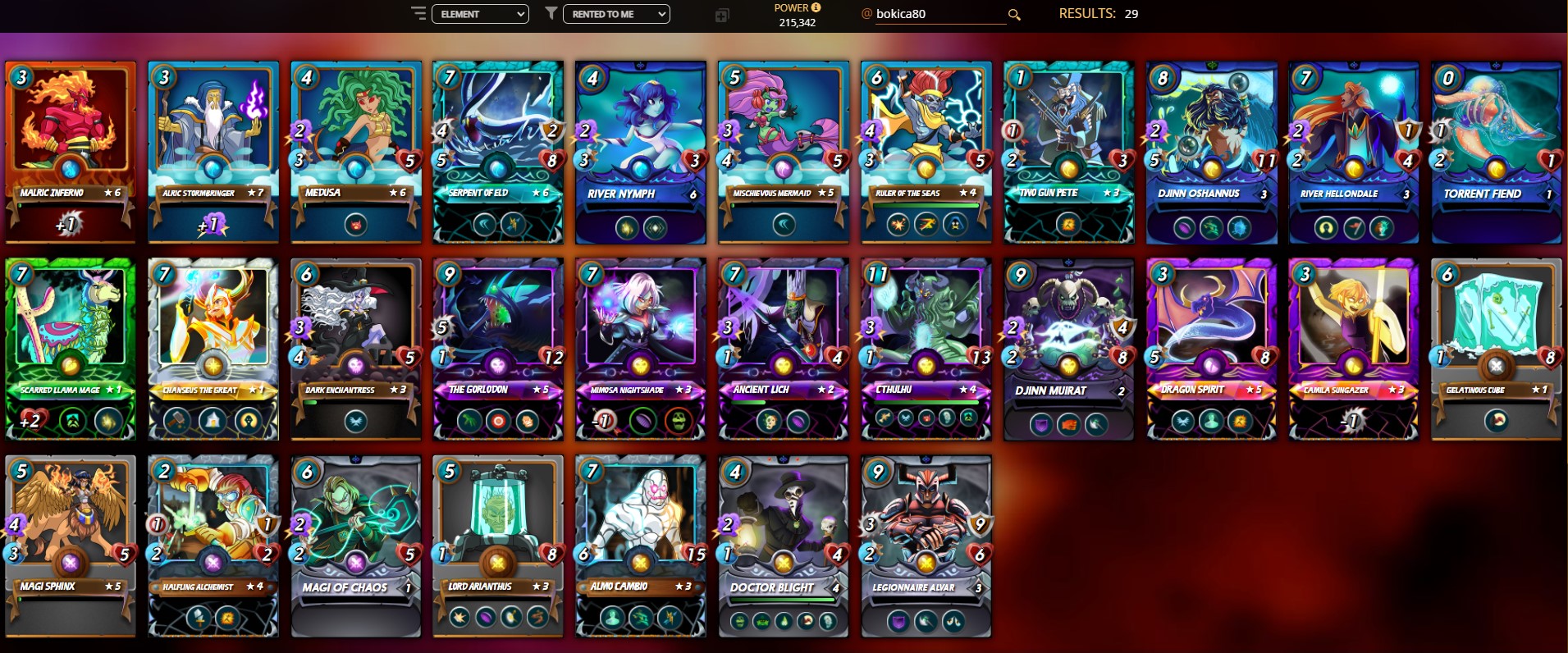 This is list of my favorite renting cards, some missing because i rent cards on 24h only...
I focus battles on ALRIC and MEDUSA. Alric for MAGIC battles and MEDUSA to counter magic units
Many battles i lose because every second enemy have LAMA-KRON i dont know how people rent that cards because price for rent only 2 cards is insane, i can rent half my team for that DEC
And reward for today DAILY QUEST is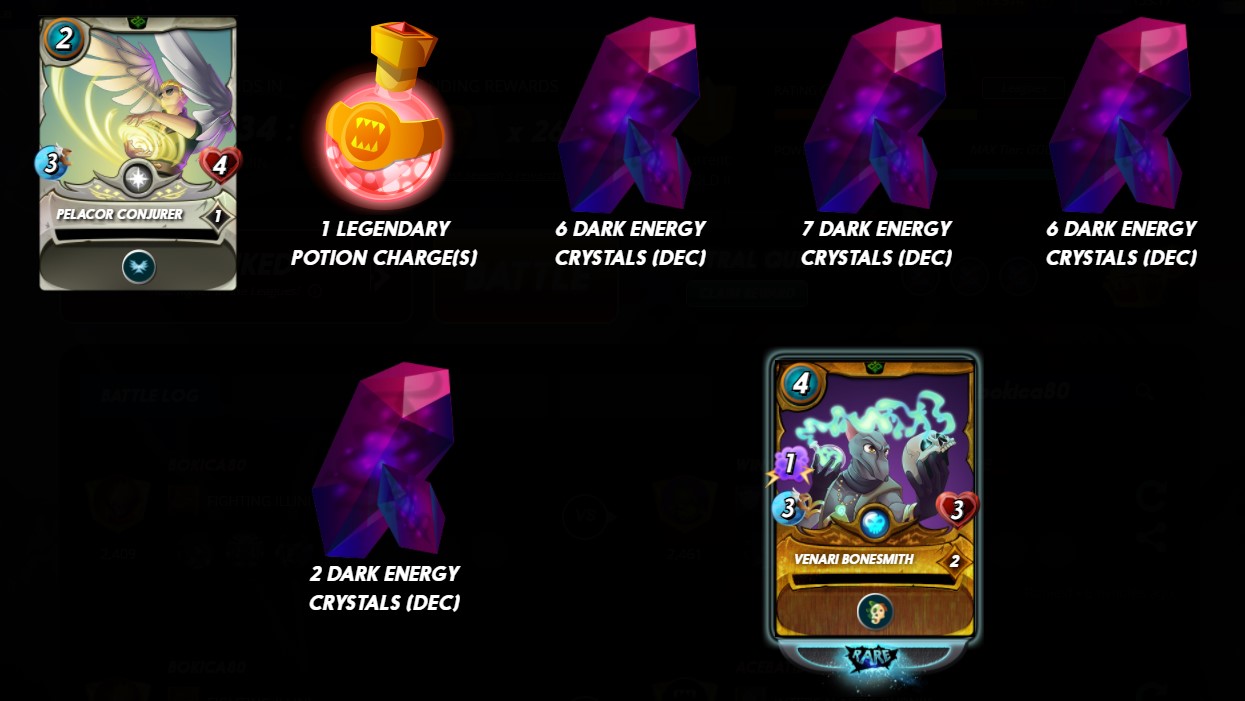 Golden Rare card
Next time will be gold epic and i will get golden jin oceanus soon i hope


SPS BALANCE
895.708
CARD POWER
36,800
DARK ENERGY CRYSTALS
0
SPT
14,813 (-6,000 delegated to monster-curator)
HP (HIVE POWER)
201.138


Watch my streams on twitch and earn LPB
Visit my LPB shop and buy random items with earned LPB click hire to open shop
Play Splinterlands https://splinterlands.com?ref=bokica80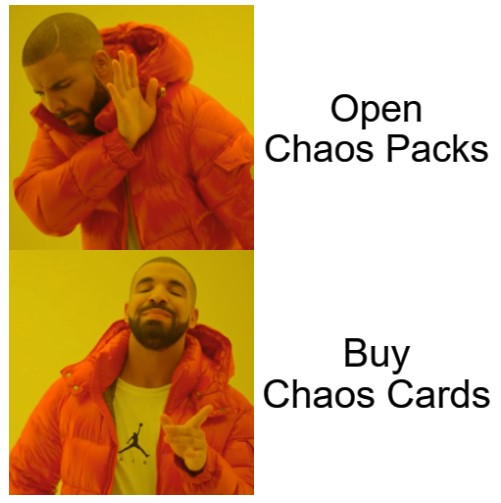 ---
---