SHARE YOUR BATTLE Weekly Challenge! VENARI SPELLSMITH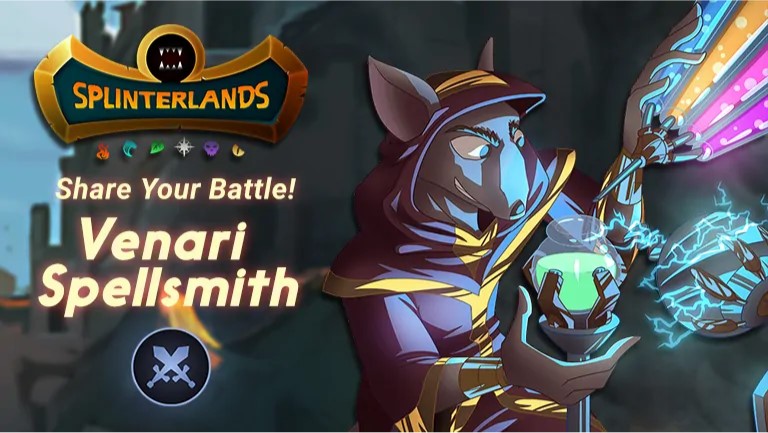 CHALLENGE RULES
THEME: VENARI SPELLSMITH
Edition: CHAOS LEGION
Rarity: RARE
Element: NEUTRAL
Attack: MAGIC
Abilities: Dispel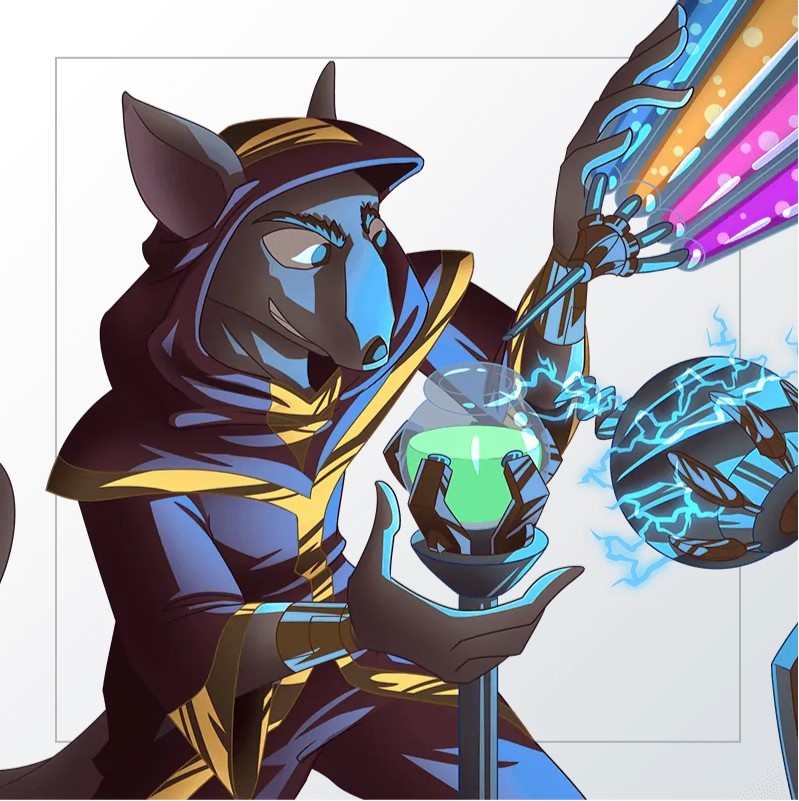 TEAM AND STRATEGY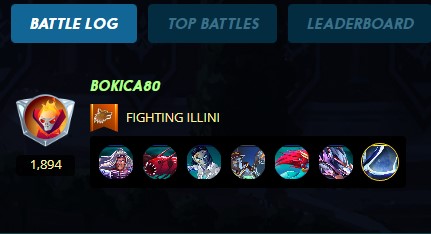 TEAM: Summoner Kelya; Cruel setropod; Tide biter; VENARY SPELLSMITH; Merdali guardian; Diemonshark; Serpent of eld.
STRATEGY: Boost speed and armour with Kelya summoner, take a lot damage with tank units on front or back if enemy have sneak attacks, heal units on front, and make magic damage on front tank if enemy have shield unit, and for that i use VENARY SPELLSMITH. This unit have also dispel but i dont know in low league how this work, this is good for big battles with poison, if you want remove boofs from enemy tank, and enemy probably lose poison resist on tank and lose that unit faster, but in low league i dont see good strategy for this card, only to take down shield units on front.

BATTLE
If you want to watch FULL BATTLE just click HIRE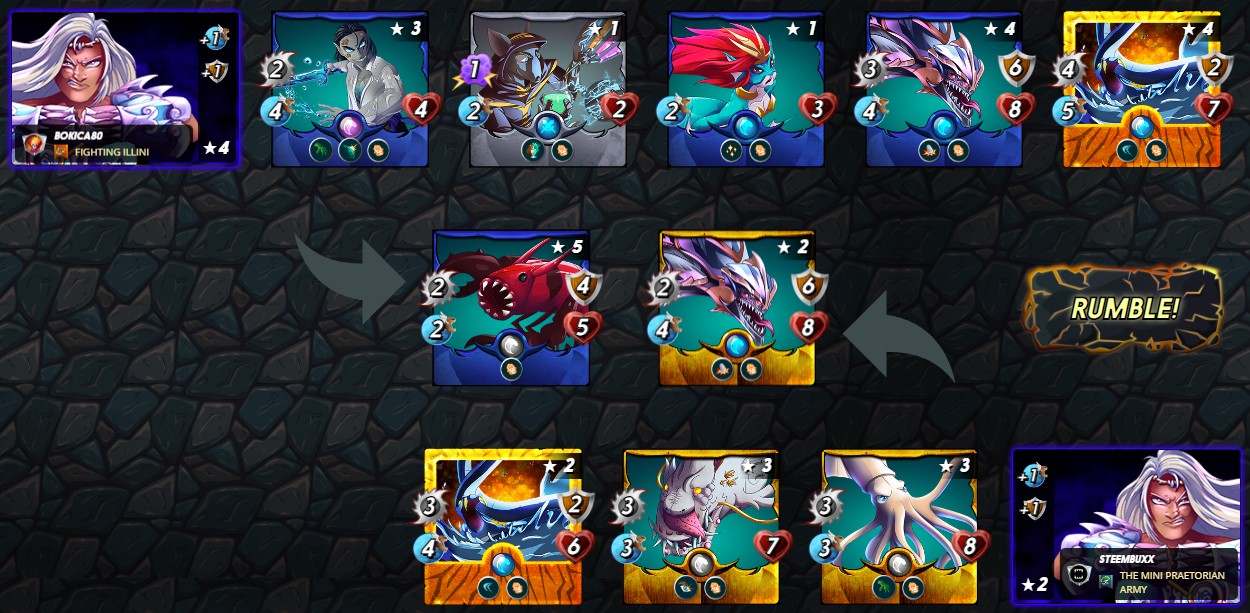 Team is ready for battle, summoners are same, i have 6 units enemy have 4 units, that can be advantage for me because i have 2 armour bonus for battle.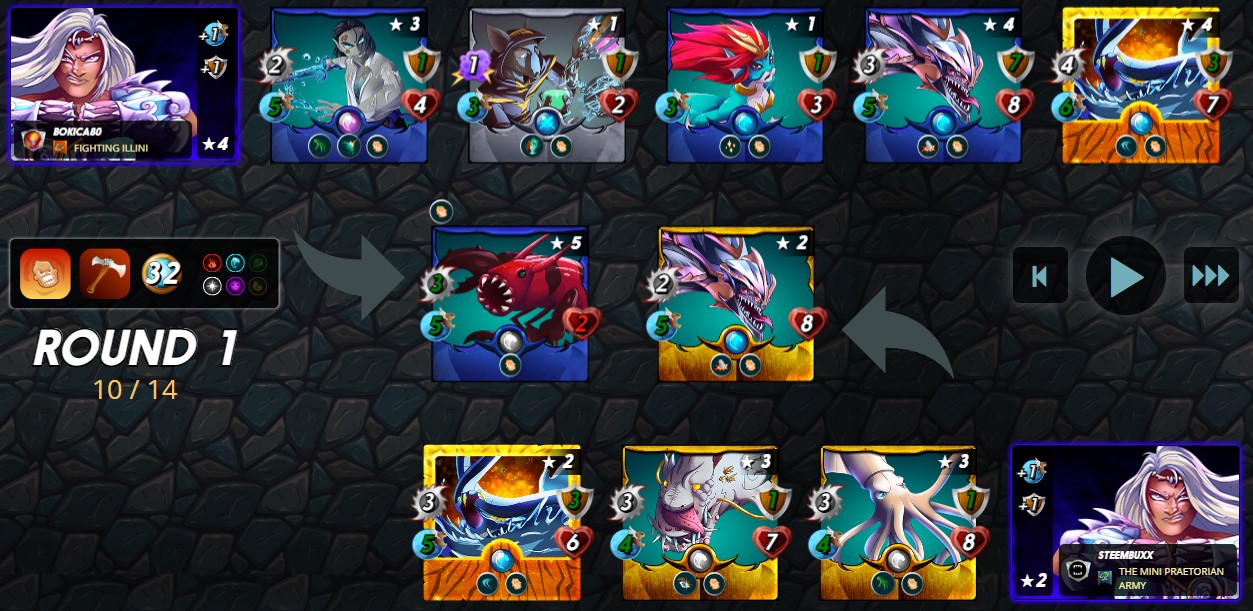 My front tank is near death, enemy front tank dont have armour, and next problem with that enemy can be speed because of enrage so i can miss it with attacks, but lets see whats hapening next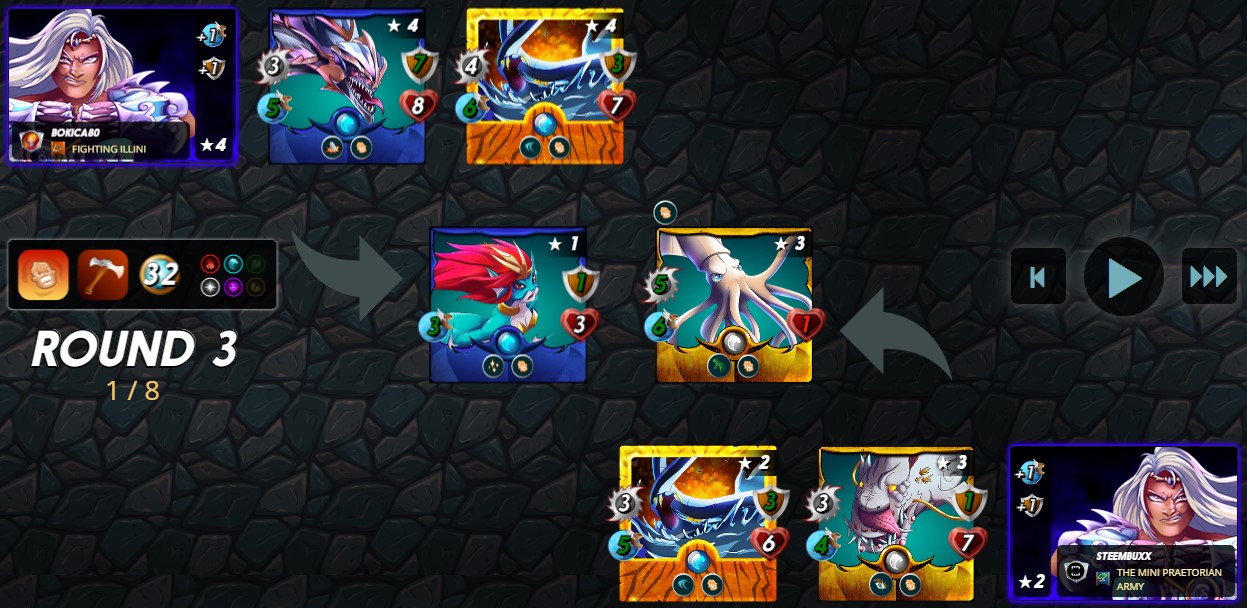 Good battle at all, my healer is on front, can take 2 attack on self, if enemy miss can take more. I have 2 strong units back so i will make more damage that is sure.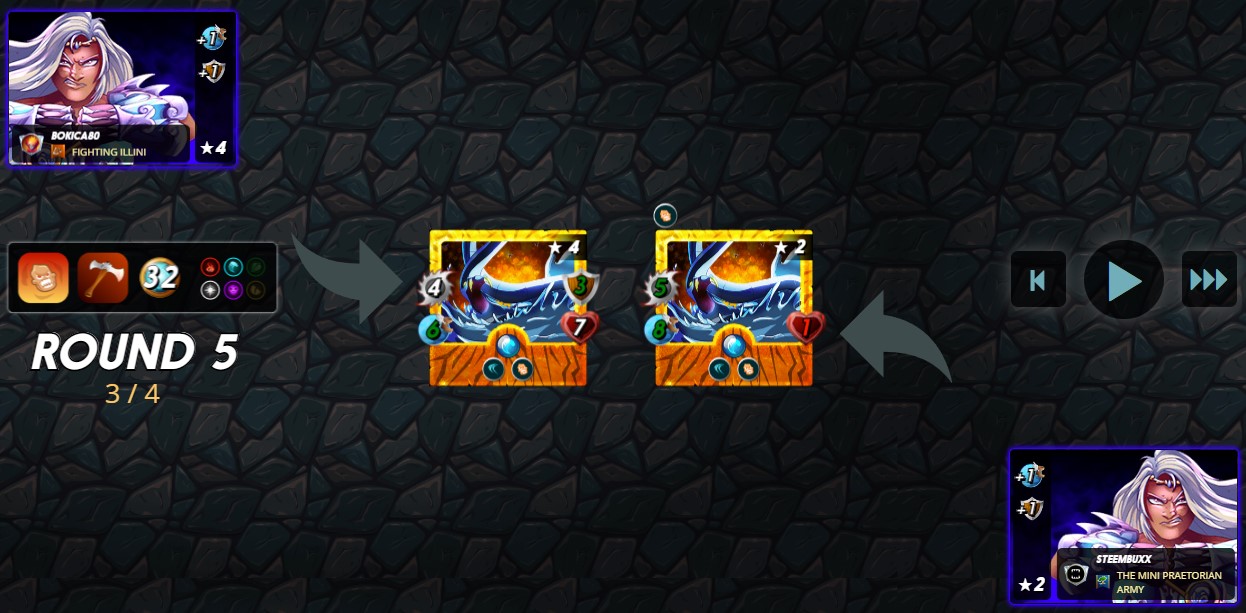 Battle of titans on end, i have advantage with armour and HP, but enemy have more speed, so this is little risky for win but i hope enemy dont have luck this time with misses so i will win.


LIKE and NOLIKE
I dont play this card much in low leagues because of low hp.
LIKE: magic damage on card, dispel is good for poison battles, neutral card.
NOLIKE: low magic damage, no armour, low speed.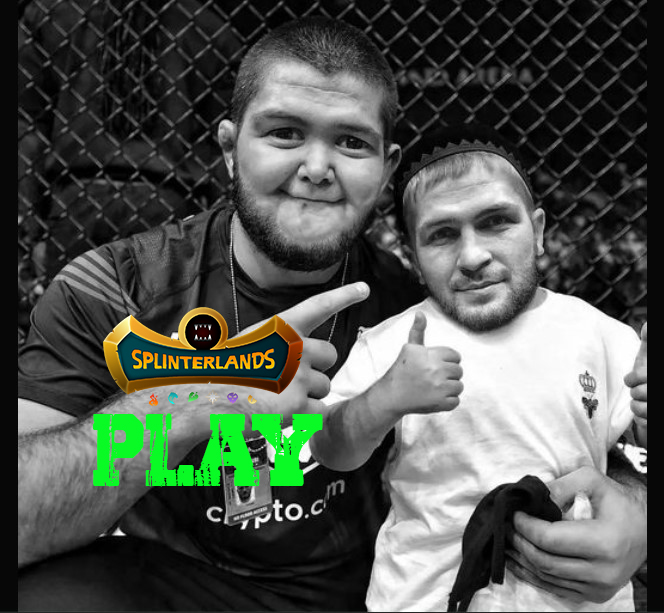 Play SPLINTERLANDS click HIRE to register
Posted using Splintertalk
---
---