A Proud Softball Uncle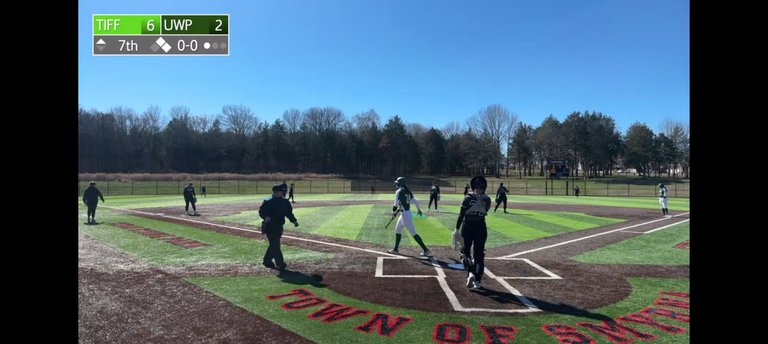 ---
I'd be lying if I told you that softball has always been a huge part of my life. In fact, the only time I can actually recall ever playing softball was back in high school close to thirty years ago. For some unfathomable reason I was pitching and I remember the person at the plate hitting the ball so hard that it almost hit me in the face.
It was literally a split second that the ball left my hand and then I brought my glove up in front of my to quickly catch the ball. Talk about cat-like reflexes... Talk about a close call...
A good five to ten years later I found myself going to church league night time games with my brother in law. He used to keep the score for the league, so I would sit in the scorer's box with him and watch the games. It was more about spending time with him than it was actually watching the games, but it was still a time I remember fondly.
Fast forward twenty years and I have found myself traveling all over the midwest to watch my nieces play softball.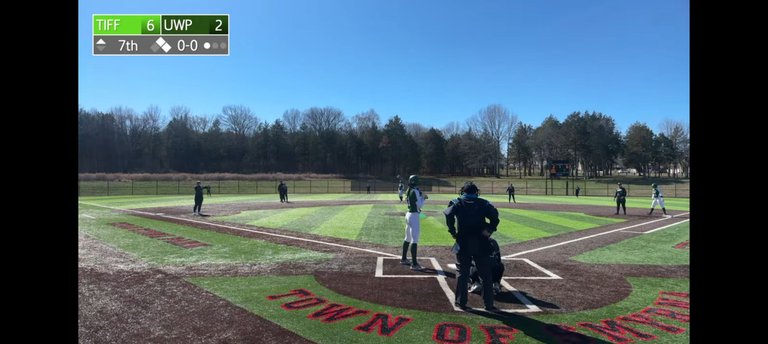 ---
I've followed them all the way from coach pitch softball to present day when my oldest niece is playing softball at the college level. Her team was at a tournament in Nashville, TN this past weekend. If you know @mrsbozz and I, you know we love Nashville, so you might find it surprising that we didn't drive down to watch the games.
Adulting doesn't always allow you to do things spur of the moment like that, so we had to settle for watching the games at our house.
Unfortunately, there was only one team that was live streaming their games to Youtube.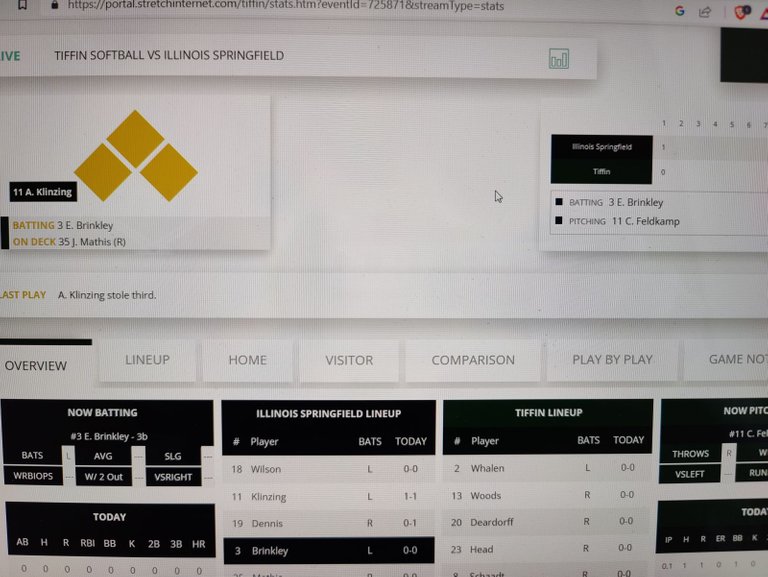 ---
The rest of them we had to watch like this. Old school box score type stuff. We didn't mind too much, but it is a lot more fun when you can watch the game real-time via streaming. We got a little spoiled with my younger nieces new travel team. They stream every single game, so barring any technical difficulties or poor cellular signal, we always get to watch them.
I'd like to say my nieces college team had a great weekend. That wasn't really the case. They struggled a bit. The games they lost were pretty close and I imagine their coach would rather shake the cobwebs off now so they are ready for conference play when that starts up soon.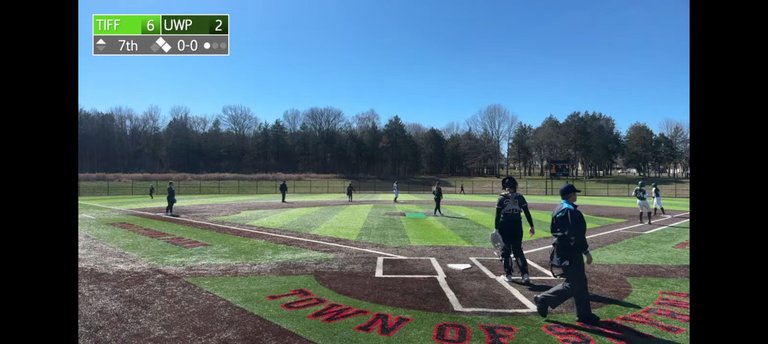 ---
It's interesting to see how my knowledge and love of the game has grown over the past decade watching my nieces play. I remember the day I realized I could no longer safely catch my oldest nieces pitching. I missed a ball and it left a welt on my leg for months.
I've always enjoyed football, basketball, and volleyball, so watching my nieces and nephews play those games is always a joy. Like I said though, softball I don't think I ever would have saw coming.
I'm really looking forward to the season to get going. My niece is playing some colleges up in our neck of the woods, so we will definitely be going to those games. My other niece has tournaments all over the country this summer with her travel team.
Based on the talent I saw last year, I think they are going to have an awesome summer! I can't wait to be a small part of it!
---
---

---
All pictures/screenshots taken by myself or @mrsbozz unless otherwise sourced
---
---