College Hoops Wrap-Up 12/1/2021

---
Before I dig into the scores from the games that have taken place since my last post, I want to share a very proud uncle moment that happened to me yesterday. My nieces attend a high school outside of my home state of Michigan. Occasionally we get to watch them play in person, but more often than not, we have to watch them on the Internet via NFHS Network and the Pixellot system.
With the oldest being a senior, and the youngest being a freshman, it is a pretty longshot that we would ever be able to see them play at the same time for the same team.
There have been a couple of times that the younger one has had to dress for the varsity team, but she has never seen time on the floor.
That all changed last night. With the varsity team beating their opponent by a good 30 points, the coach put in my youngest niece with less than a minute in the game. As a last minute substitution he also put in my older niece.
Words really can't express how awesome it was. You will just have to trust me! I am so proud.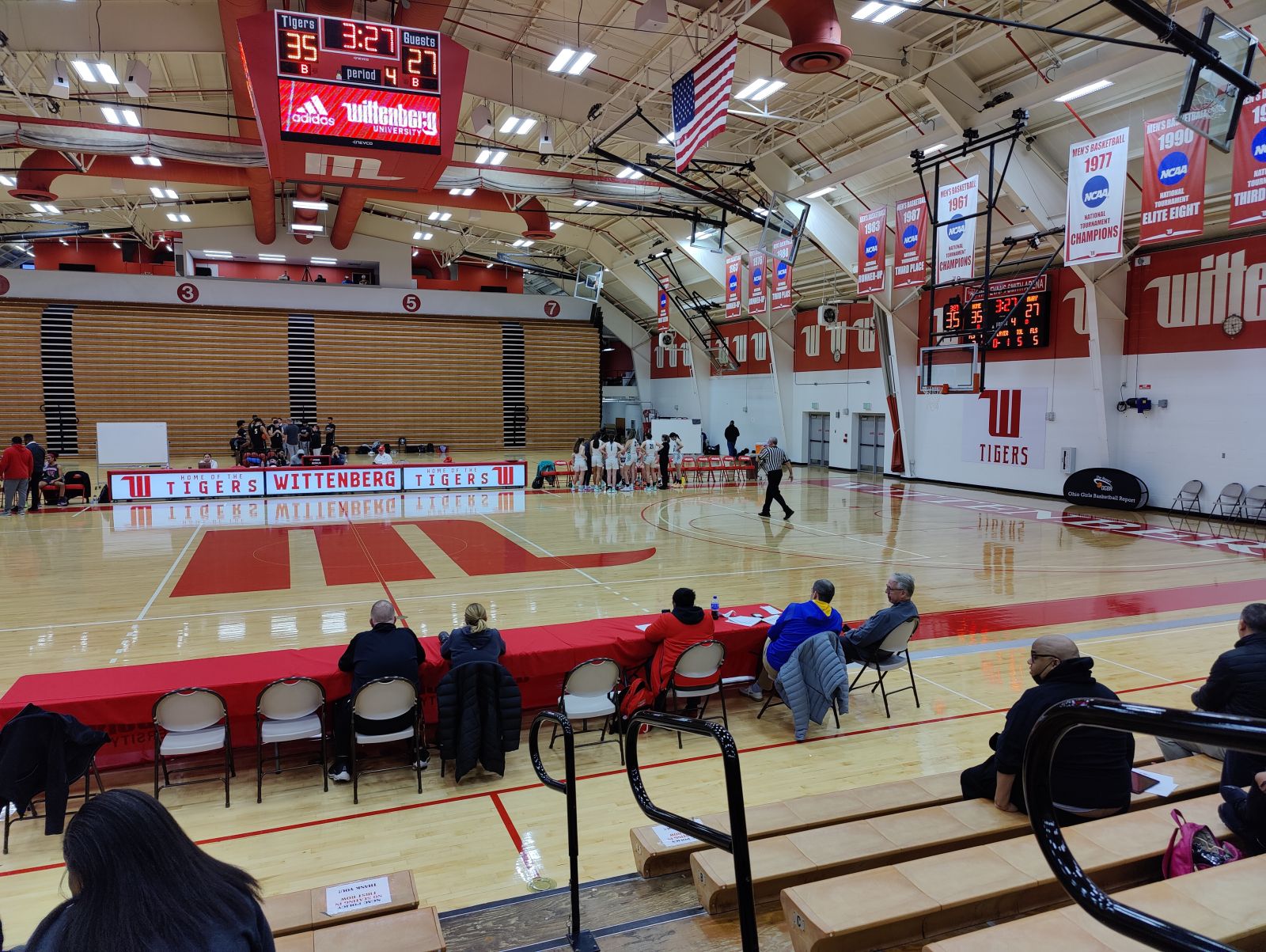 This photo is from a different game.
---
I'm honestly a bit "off" on these posts. The holiday weekend really threw me. Ideally I would be posting one on Friday and one on Monday, but here we sit at Wednesday and I am just getting around to it. Things will likely be much easier now that NCAA football is almost over.
On Sunday there were zero upsets, so we don't have too much to talk about there.
Monday followed suit with zero upsets among the top 25 teams that played. I see Gonzaga got knocked down to #3 with that loss to Duke. I have little doubt they will fall much further than that through this season. #9 Kentucky beat unranked Central Michigan University in a cupcake game. I only mention it becuase CMU is just about 40 minutes (if that) down the road from where I live.
@patrickulrich will probably be happy that his Wildcats are so highly ranked at this point in the season.
Last night there were five games that took place. It is intersting to see that Purdue is ranked #2 in the nation. I know they were pretty decent last year, but I didn't really think they were that great. I guess maybe I need to reevaluate my thinking.
Probably the biggest news of last night is the fact that unranked Ohio State took down the new #1 ranked Duke Blue Devils. I can't say as though I am too sad about that. I am not a fan of Ohio State, but I am even less of a fan of Duke, so I am kind of smiling from ear to ear about that right now!
In other good news, Michigan State finally broke into the top 25 and they are sitting at #22 right now. They have a game tonight against unranked Louisville that could be tough. Hopefully it doesn't knock them back out of the top 25. Additionally, Michigan who was once sitting at #4 has dropped all the way down to #24, so I am pretty happy about that as well.
I know I probably say this every year, but I think the BIG 10 is going to be tough this year. They already have at least five teams (I think) that were in the top 10 at some point early in the season. I know there is a lot of time between now and March, but I think it is going to be a knock down drag out fight to the end in the BIG 10.
---
---

---
---
---