Do you celebrate "Selection Sunday"?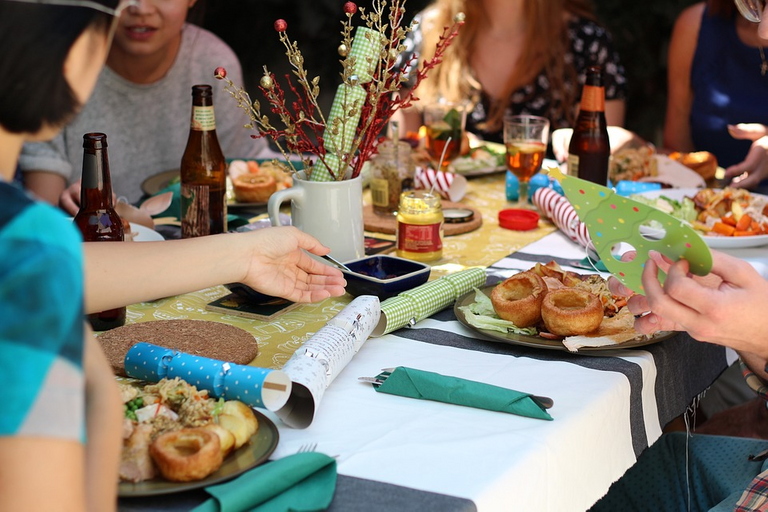 ---
You've probably seen me post about it quite a bit if you follow this blog. Then again, I don't think many people do, so maybe you haven't seen me post about it. Either way, the NCAA Men's Basketball tournament is less than a week away from starting.
Sunday night all of the conference tournaments will be wrapping up and people will be settling down in their viewing area of choice to watch what has become known as "Selection Sunday".
This is the time when the overseeing committee announces what the NCAA tournament bracket is going to look like. Teams will get their seed number and they will find out who they are going to go up against in the first round of the "Big Dance".
Growing up, I didn't pay too much attention to college basketball, so this was never a huge day for me. In more recent years it has become a bit more significant.
Then you have the people who go all out for Selection Sunday. I'm not kidding, I know some people who have parties bigger than they would host for the Superbowl just for Selection Sunday. If you are a fan of college basketball, it is easy to see why it is so important.
Right now we have a pretty good idea of the teams that are going to be in the tournament, but we don't know what they will be seeded or who will be playing where against whom. You could try to fill out a bracket and guess what might happen, but until it's announced on Sunday, you are just trying to rope the wind.
Once that final team name drops, people will be flocking to their computers to print off their brackets and fill them out online.
It's like opening day!
Personally, I will probably be sitting at home with @mrsbozz watching the show and starting to get an idea in my head about what teams I might pick. We will probably have something normal for dinner. No pizza or nachos or any of that. I may or may not crack open a beer to celebrate the occasion.
My in-laws on the other hand will be making nachos for sure. They always do on Selection Sunday. It is a family tradition for them. My other brother in law will likely be hanging out with his friends waiting to see what Michigan gets seeded as (assuming they make it into the tournament).
What about you? Will you be watching Selection Sunday? Do you do anything special for it? I'd love to hear your traditions in the comments!
---
---

---
All pictures/screenshots taken by myself or @mrsbozz unless otherwise sourced
---
---