It's a Heart Ache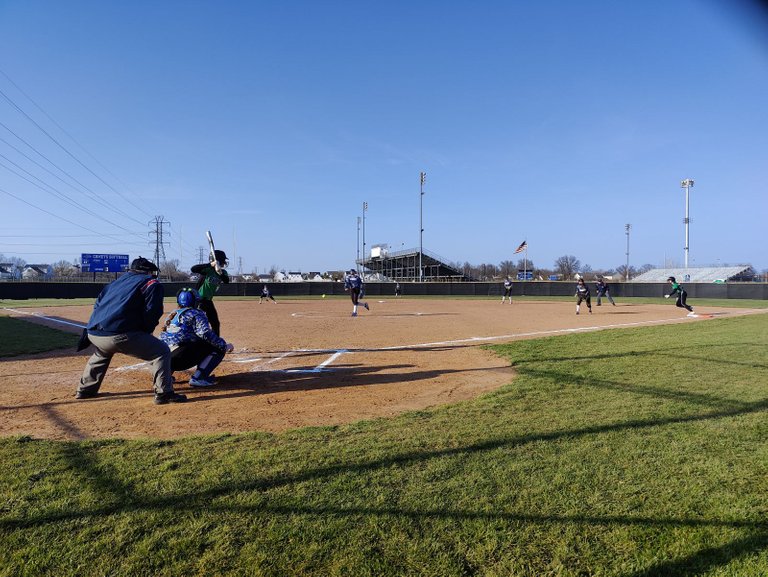 ---
My niece had a heart breaker of a game last night in one of her final school ball games of the season. The sad part is, it wasn't even a bad outing for her, but a massive disconnect in the 6th inning handed the other team the game.
My niece went 3 for 5 which honestly is pretty dang good. The fact that she made it to the plate five times should give you a hint that it was a quite high scoring game.
In fact, in the first five innings of the game, they put up a whopping 11 runs to leave them at an 11 to 3 lead heading into the 6th inning.
That's when the wheels kind of fell off the wagon. There were a lot of sloppy plays in the outfield and some rough pitching that led the other team to score seven runs in the sixth inning making the score 11 to 10 heading into the seventh and final inning.
Unfortunately, at the top of the inning my nieces team went three up, three down. Then, the mental errors carried over from the sixth inning to the seventh and their opponent scored two more runs to earn the walk off win.
It was a depressing and disappointing night. Given how I felt about the loss, I can only imagine how my niece felt/feels about it. I am guessing frustrated would probably be a great word for it.
While I am glad that she continues to play well despite the struggles, this still has to be really hard for her on a mental level. I hope she can shake it off heading into summer ball and help take her team to the next level.
Perhaps it would help if their coach would actually run a practice. Last I heard the team had only had a single practice the whole year. It's no wonder they look so disjointed. How can a team succeed when they have zero leadership.
This guy really needs to go. I can't imagine her having to play two more years of high school ball with this guy in charge.
I hope something happens in the off-season to shake things up and send him on his way. For the good of all the players.
---
---

---
All pictures/screenshots taken by myself or @mrsbozz unless otherwise sourced
---
---