Lasers heat things up at Berliner Park in central Ohio!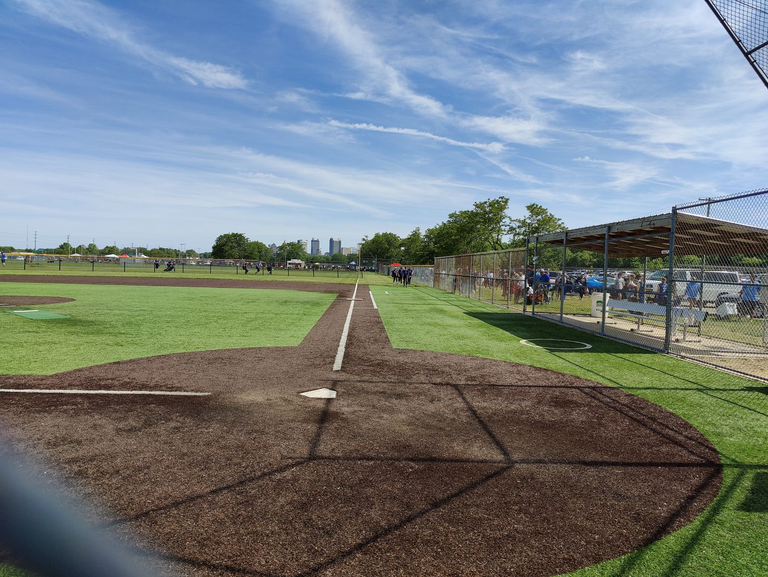 ---
Besides the concert that my wife and I attended this past weekend down in Ohio, one of the other reasons we visited was because my niece was playing in a softball tournament down there. It was at Berliner Park which is one of our favorite venues to watch her play.
It was an early day starting at 8:00 AM on Saturday morning. The good thing was, she has pretty much all of her games done before we had to head to our concert.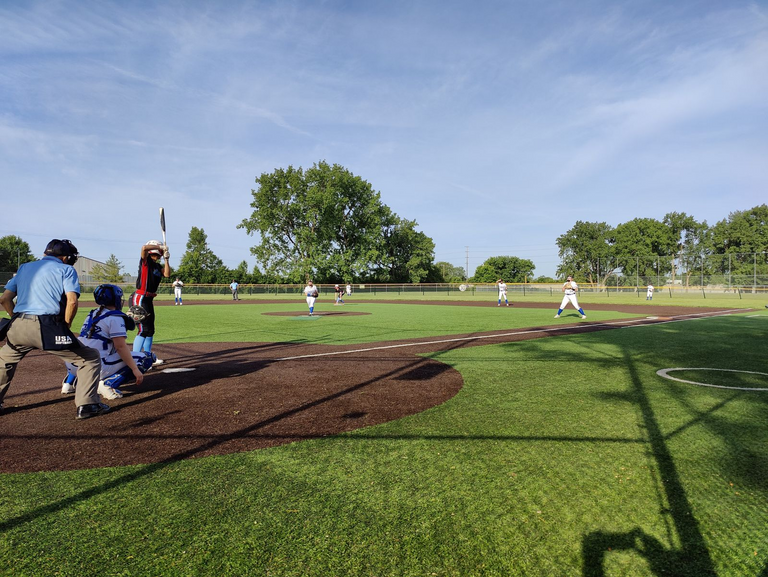 ---
You were probably expecting a post about the College Softball World Series today, but I will get to that tomorrow. I just want to share this post today because I am so proud of my niece. She has some monster stats this weekend!
Her team came in third place in the tournament, but since this was only the first one of the season, I have a lot of hope that they are going to have a great year!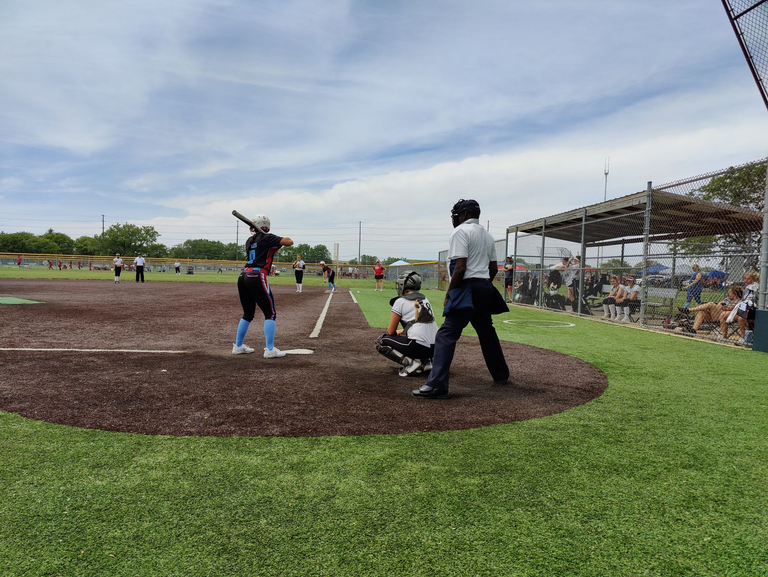 ---
As you can see from the first photo, if you are on the right field at this park, you get a pretty cool view of the Columbus, OH skyline. It's not quite as grand as what you might see in Chicago or New York, but it is still pretty impressive.
Columbus is a big town that really has more of a small town feel.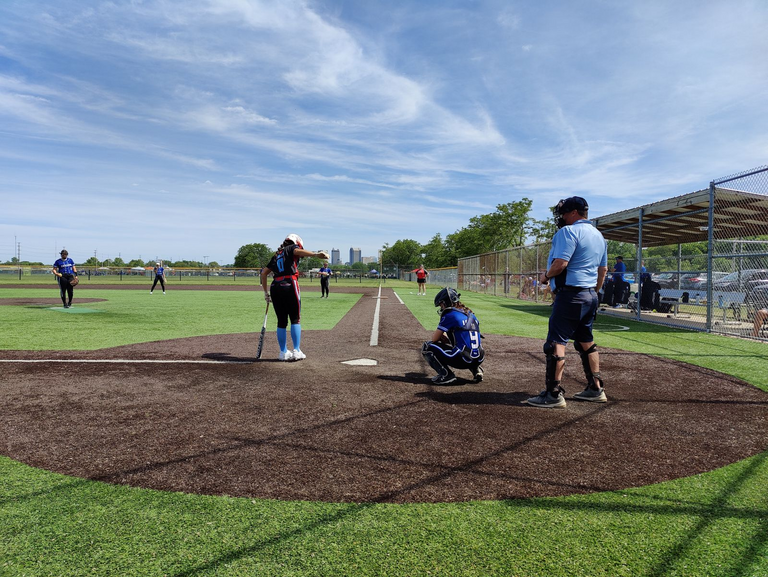 ---
All of the fields at Berliner Park are artificial which is kind of nice. I was talking to my other niece who plays softball and I asked her which she liked better. She said artificial is nice, but you have to be careful when you slide. Apparently, you go a lot faster on turf, so you have to slide sooner and be ready to grab the bag on the artificial stuff, other wise you will slide right past the base!
Putting down artificial turf is no small ordeal. The cost alone is quite significant, but it helps them save in maintenance costs.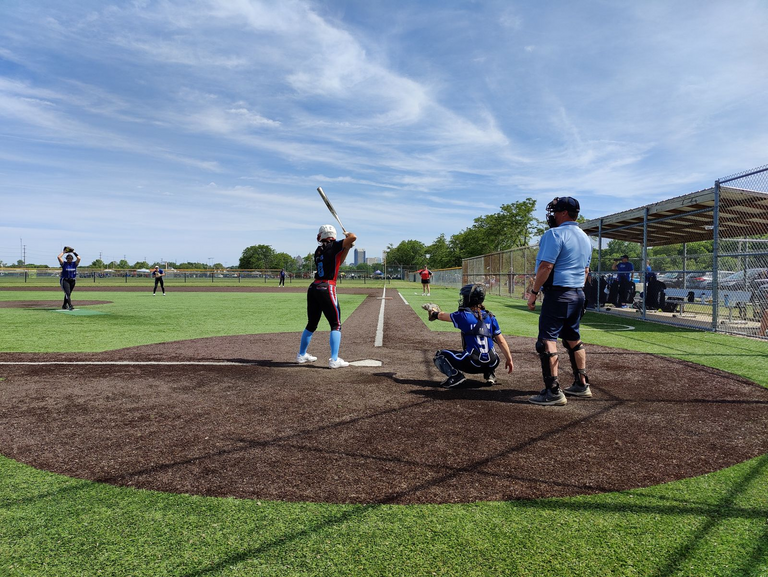 ---
My brother in law and I were talking about the park this past weekend and how much it must have cost to upgrade the fields. The truth is, neither of us think the park is hurting at all.
For example, the tournament this past weekend had 162 teams registered to play. In addition to the registration cost for each team, let's also assume that each team has 10 cars coming into the park. That would be spread between players and spectators for said team.
At $5 per car per day, that's $24,000 just in parking fees across the three day tournament. Let's also assume there is a tournament happening every weekend through the summer (which there is). That would be close to $300,000 just in parking fees from June through August.
Pretty crazy right!?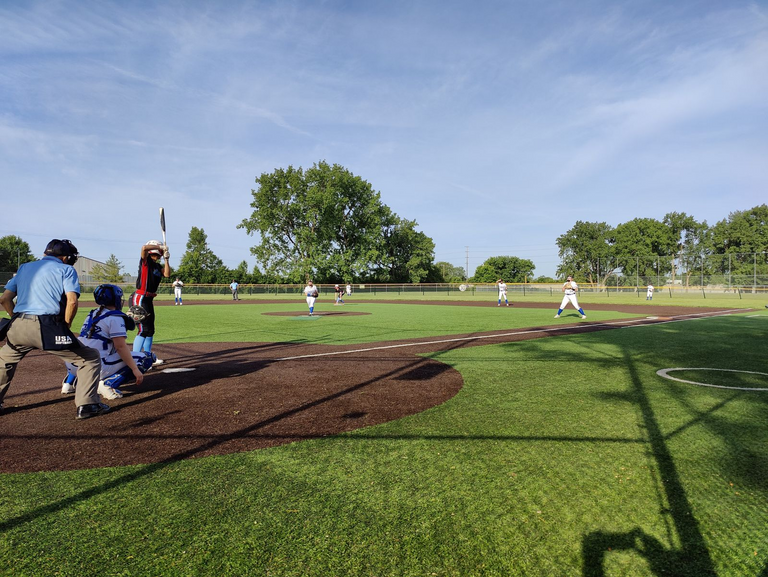 ---
Like I said, my niece had a monster weekend.
Here are some of the stats she shared on her Twitter account that several college recruiters are following.
She batted .667 on the weekend with 8 hits four of which were doubles. She also had 10 RBI's.
Clearly, she played really well and you could tell she was having a good time doing it!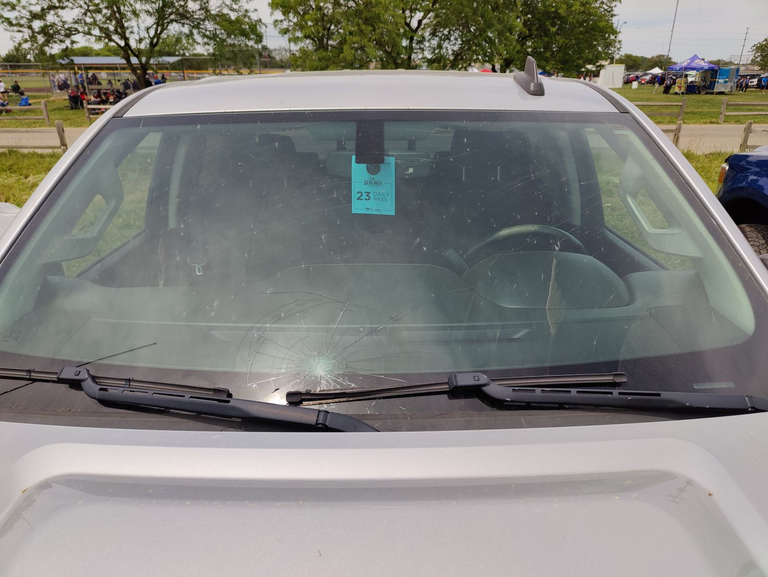 ---
One of the things I don't like about Berliner Park is the parking situation. Obviously, with 162 teams, each having an estimated 10 cars or more, that means parking is at a premium. While usually, you try to stay away from certain areas due to the possibility of foul balls, sometimes you don't have a choice.
That was the case for me this past weekend and for the first time in close to 12 years of watching my nieces play, I finally had my first windshield casualty.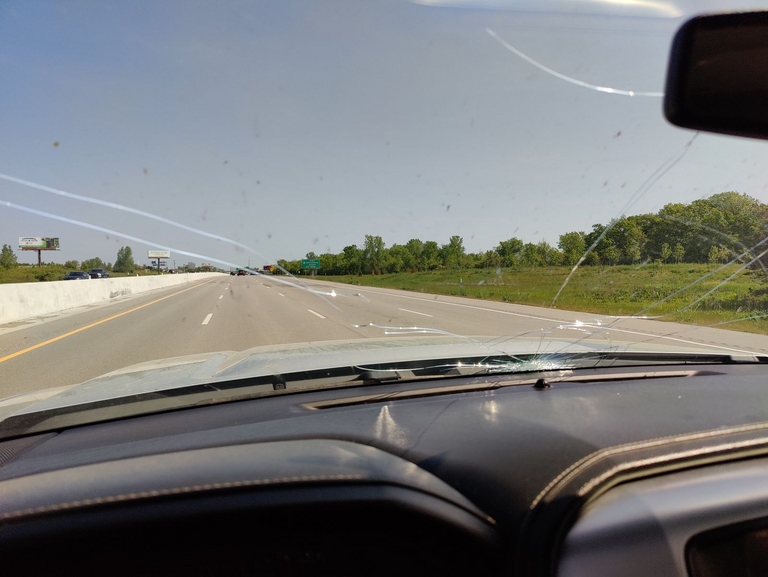 ---
You can see the exact spot the softball hit the bottom of the windshield and then it just went everywhere from that point. Luckily, I was still able to see well enough to drive home. I have a $100 deductible on my insurance for windshield repair. While I am glad it is covered, I wish it wasn't going to cost me so much.
I have an appointment on Thursday to get it taken care of.
Needless to say, when we head back down to Ohio for the tournament this weekend, I am going to be much more particular about where I park!
---
---

---
All pictures/screenshots taken by myself or @mrsbozz unless otherwise sourced
---
---