Michigan State: Celebrating a Quarter of a Century!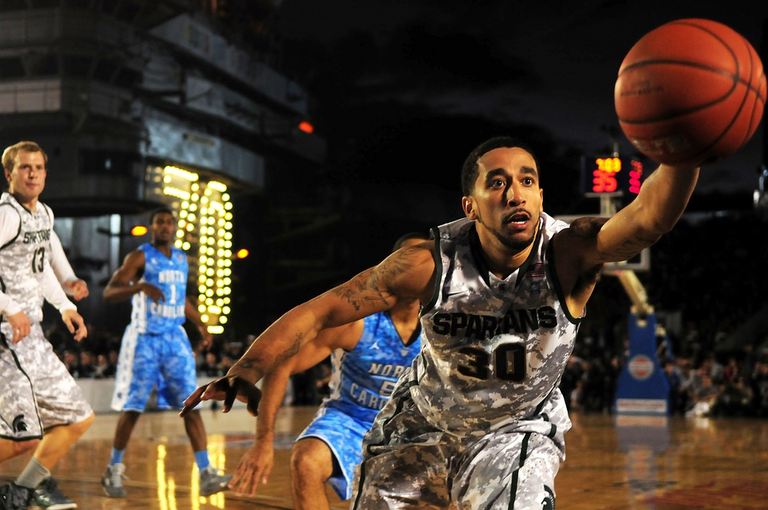 ---
My very favorite Michigan State Spartans created a bit of history on Sunday night when they were selected to be part of the NCAA tournament. This will be their 25th consecutive trip to the "Big Dance" which makes coach Tom Izzo the first men's college coach in history to accomplish that feat.
To be fair, if Coach K from Duke hadn't retired when he did, he would still probably hold the title. He retired in 2019 with 24 trips in a row under his belt. It should also be noted that Duke likely had a better record in the tournament than Michigan State which is part of the reason I hate them so much.
I'm pretty excited about Michigan State making it to the tournament, but then again, I don't really hold out a lot of hope for the. The last several years, they haven't turned it on like they did in the past.
This year was a rough year for the Spartans and I am actually a little surprised that they made it in. I think a lot of that can be attributed to the reputation of Izzo and the ability they had in the past to play up to the tournament.
I recall many years that MSU had pretty lackluster seasons only to get hot in the tournament and make a deep run. The fact that they have only won the national title once under Izzo is still pretty disappointing for me.
Add to that the fact that they have been knocked out in the first or second round pretty much every year lately and it doesn't give you a lot of hope. It's not that the talent isn't there. We have seen many players move on to decent success in the NBA.
They just need to pull things together and play tighter. I've seen way too many sloppy games over the last decade.
I'm nervous that Izzo might not have many more trips to the tourney in him, so they need to make these ones as special as they can. I will be watching intently on Friday as the 7 seed Spartans take on 10 seed USC. It is going to be a tough game I think.
All that aside, I think it is important to give credit where it is due and tip a hat to coach Izzo and this amazing accomplishment he can add to a pretty fantastic career. There is a reason that other coaches look up to him. There is also a reason the student body knew they could turn to him in the wake of the shooting earlier this year.
Congrats coach Izzo!
Let's make it a tourney to remember!
---
---

---
All pictures/screenshots taken by myself or @mrsbozz unless otherwise sourced
---
---