My growing appreciation for Softball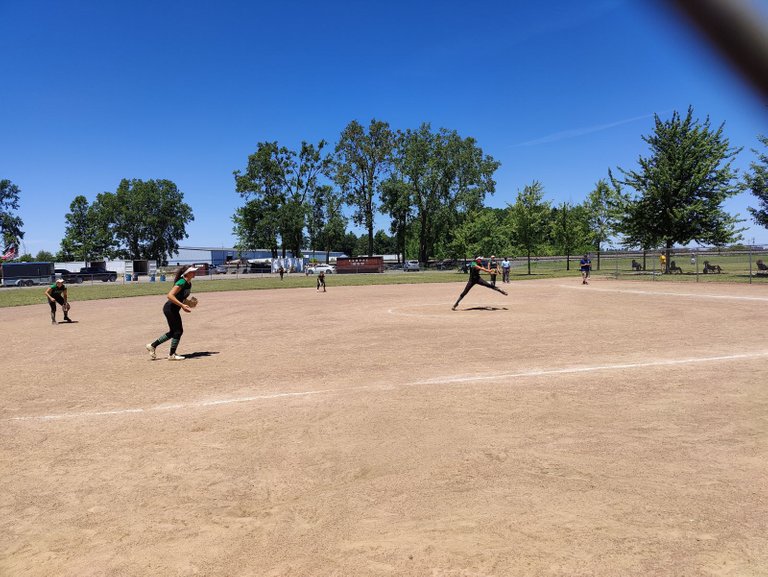 ---
I figured before we move fully into football mode, I should write this post that I have been putting off writing for quite some time now. I am not sure why I have been putting it off, it isn't that I didn't want to, I have just been really busy. As such I have been neglecting my sports account quite a bit.
I can barely remember many years ago when my oldest niece started playing softball on one of the local recreation leagues. Her dad played baseball in college, so I guess it was only natural that they migrate towards a sport that included a ball and bat. It was just a few short years before her younger sister started playing softball as well. Before I knew it, I was a full fledged softball uncle.
It's been over a decade now that we have been following our nieces around to different locations watching them play and grow in their skill. My oldest niece just started college where she will be playing softball for the university team.
Besides "school ball", they have also been on a travel teams over the years. My younger niece just made the decision to leave her longtime team and play on a different team that is at a little higher level. It was a really hard decision for her, but I am proud she followed her heart and decided to try something new and accept the challenge of growing her skills.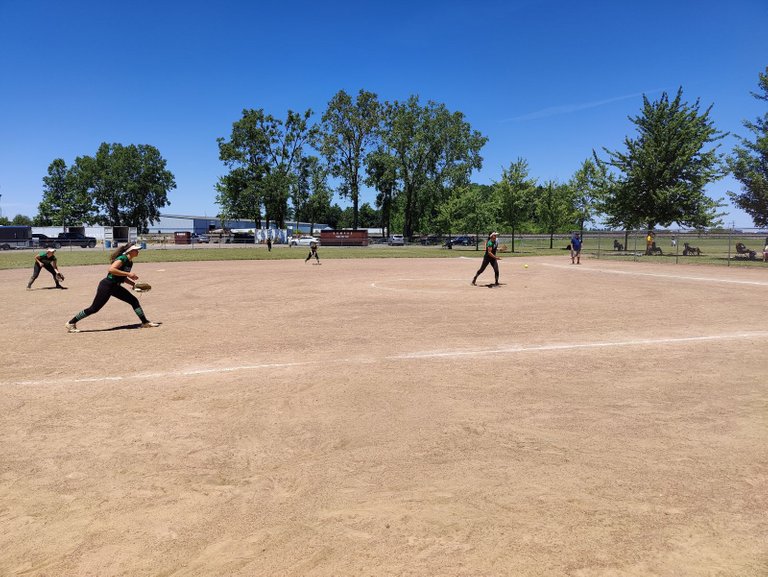 ---
While I can't say that I enjoy the summers spent in the blistering heat watching all day tournaments, I do love watching them play. If you have the misconception that softball is a boring or lame sport, you totally need to rethink your stance.
Go ahead and jump over to Youtube and watch the countless videos of softball pitchers striking out major league baseball players. It is a totally different mechanic than you are used to if you watch baseball. Sure, the pitchers still have all kinds of crazy pitches, off speed, etc. Unlike baseball where you have "sinker" ball, in softball they throw a "riser". It is pretty awesome to watch someone get struck out on a well place off speed pitch.
The bases are closer than baseball too. That means you get a lot more stealing of bases. It isn't uncommon for players to steal home multiple times in a game. In baseball you are lucky if you see that once a month or once a season.
There is truly so much to love about this game. I am so excited to see both of my nieces play at the next level in their careers. I think the best part of it is the fact that I get to watch them do something they love.
I challenge you, next time you are flipping through the channels and you see that college softball game on one of the conference channels, stop and give it a watch, I don't think you will be disappointed. Just don't blame me when you become a softball fanatic!
---
---

---
All pictures/screenshots taken by myself or @mrsbozz unless otherwise sourced
---
---