NCAA Hoops Weekend Wrap-Up 1/17/2022: Oh MSU...

---
I guess first we should get Friday out of the way before we move on to the dumpster fire that was Saturday. Friday there were two top 25 teams that played. Illinois finally squeaked into the rankings at #25 and they easily defeated unranked U of M. Illinois has a really great team this year and people should definitely keep an eye on them. They are no joke and Michigan State has to face them in the next week I think. I am honestly a bit nervous.
The other game on Friday saw #7 Purdue easily taking down Nebraska. By quite a large margin.
Saturday gave us 18 top twenty five games. Only one of them was postponed which again I think is a potentially good sign.
There were a fair number of upsets on Saturday, the most heartbreaking for me coming at the hands of unranked Northwestern. They took down the #10 Michigan State Spartans in what I want to say was an uncharacteristic game for them, but that would in fact be a lie.
Michigan State struggled the whole game with turnovers which is quite common for them. They also struggled shooting the ball. It was just a horrible game for them. That doesn't take away from the performance that the Wildcats had. They played hard and earned every bit of the win.
I knew that State was heading towards an embarrassing loss like this and I am hoping this helps them step back and decide what kind of team they want to be this year. They still have plenty of room to succeed, they just need to want it.
There were so many other upsets that I am just going to list them here so you can see.
Kansas State over #19 Texas Tech
Marquette over #20 Seton Hall
Arkansas over #12 LSU
Oklahoma State over #1 Baylor
Mississippi State over #24 Alabama
Oregon over #5 USC
Quite the list huh?
That is the second loss for Baylor in the same week. It is pretty much solidified that Gonzaga is going to be the #1 team in the nation.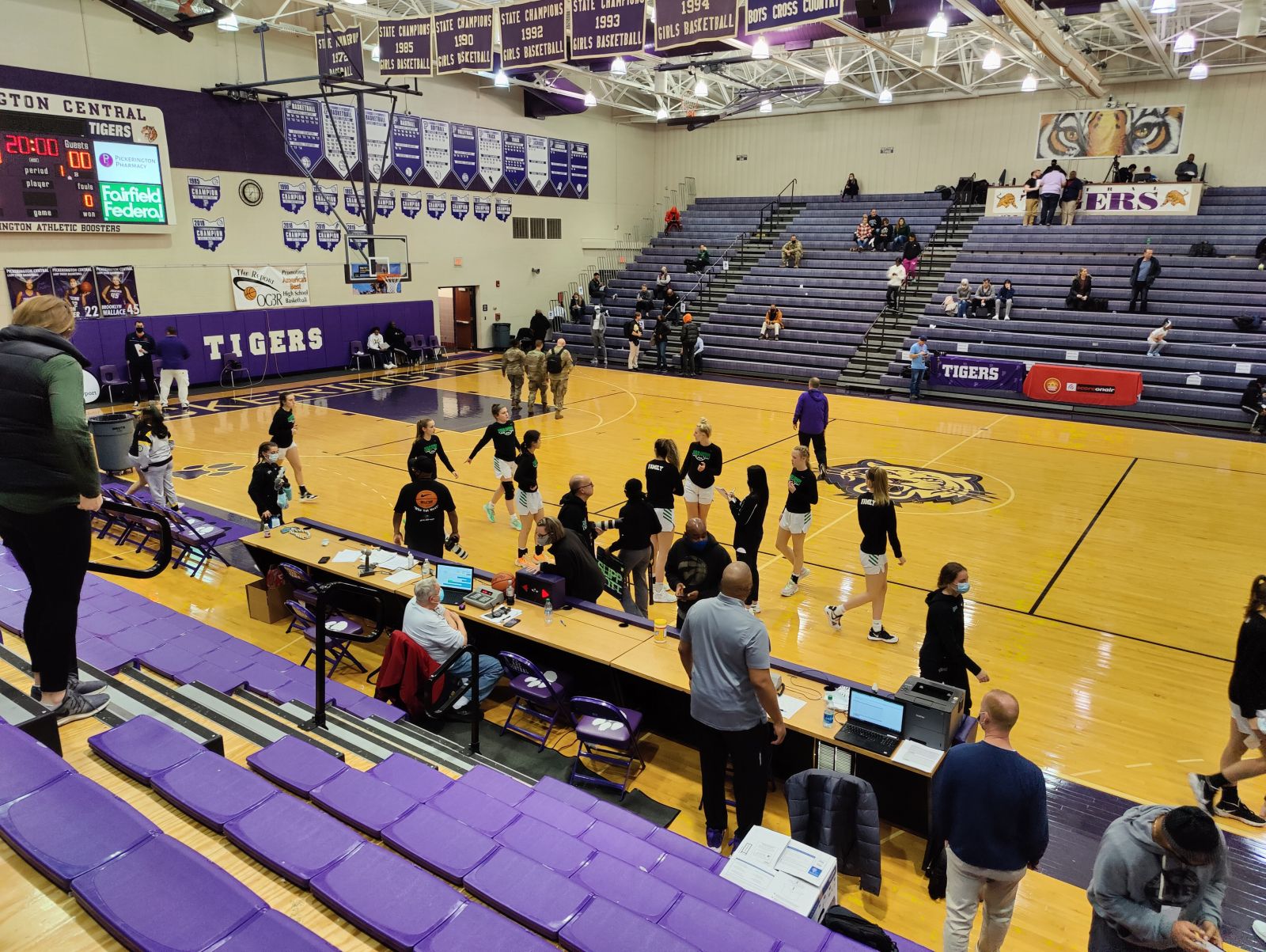 ---
Sunday only gave us two top 25 games, and neither of them were upsets. I didn't really care about those games anyway though. I was more focused on the fact that my nieces were playing basketball in a city showcase down in Pickerington, OH.
Sadly, the JV game did not go so well. My younger nieces team was absolutely manhandled by a team from Frankfort Illinois. They beat them by just about sixty points. You read that right. It was actually a really good learning experience for the girls.
They have had a lot of success this year but it is good to know there is always someone better out there.
Later in the day, the varsity team played a team from Louisville, KY, and they had much better luck against them. They eneded up winning the game by almost twenty points which is pretty typical for them.
I think the coolest part was the fact that the coach had both of my nieces out on the floor at the same time again.
They were supposed to play again today, but the weather pushed back some of the morning games. This caused them to cancel the JV game for today. The varsity game was still on, but apparently the team they were supposed to play pulled out of the showcase because they didn't want to get beat that bad.
Last I knew they were trying to find another team to play. @mrsbozz and I drove the four hours home after the game last night. We pulled into our driveway around 2AM in he morning after an exciting weekend of basketball.
---
---

---
All pictures taken by myself or @mrsbozz
---
---