NCAA Men's Basketball Tournament: Living up to the Hype!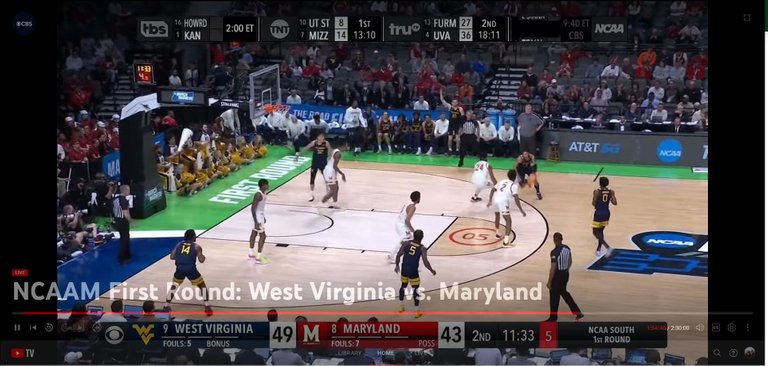 ---
It's safe to say the 2023 NCAA Tournament is definitely living up to the expectations. We had two huge upsets yesterday that likely busted or at the very least fractured a lot of brackets.
I can't wait to see what happens today when we are handed another heaping spoonful of early round games.
The first game of the 16 that were televised yesterday was 9 seen West Virginia versus 8 seed Maryland. I have to admit, it was like a comedy of errors at first. Maryland had 6 turnovers in the first five and a half minutes.
They honestly looked like circus clowns out on the court. There was even one point where two players ran right into each other causing a comedic fall by one or both of them to the court. I think the one player almost got a bloody nose.
The good news is, they turned things around by the second half and we were given a barn burner of a game that saw Maryland coming out on top 67 to 65.
That was just the first game of the day!
Shortly after that game started, the 13 seed Furman Paladins started their game against 4 seed Virginia. I honestly wasn't watching that game too closely because Virginia jumped out to a pretty big lead and I was also streaming my nieces softball game.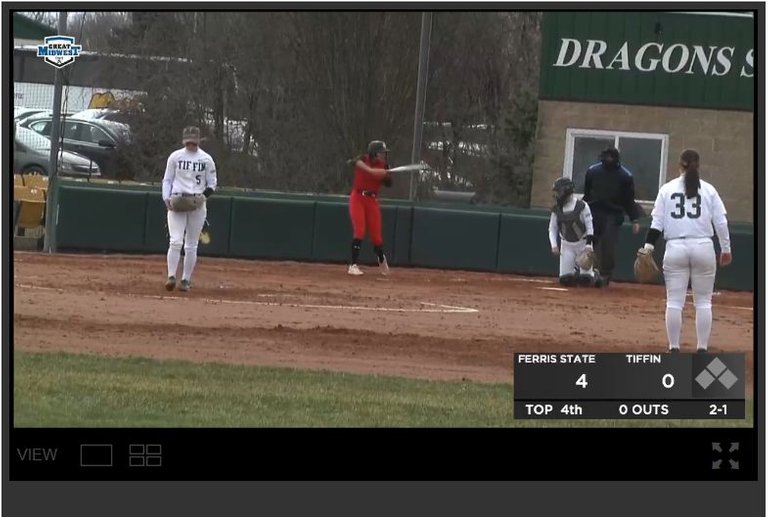 ---
Her college team split their home opening double header by the way. She got to pitch a little bit and it was good to see her getting back into the rhythm of things. She has been struggling so far this year trying to find her place on this new team. I am super proud of her and I can't wait to see her on the field more in the future!
But back to basketball.
Shocking probably just about everyone in the nation, Furman fought back to beat Virginia with a clutch three point shot with only seconds left on the clock. UVA tried to get the ball down and take a shot, but it missed and their season is over. It was heart breaking, but awesome all at the same time and that is one of the things I love about March Madness.
I had Virginia going to the Sweet 16 on one of my brackets, so that was mildly annoying.
7 seed Missouri beat 10 see Utah State, 1 seed Kansas beat 16 seed Howard, and 1 seed Alabama beat 16 seed Texas A&M Corpus Christi.
Meanwhile, 5 seed San Diego State (who has been pretty good all season) beat 12 seed Charleston.
In the evening games, we were delivered probably the biggest upset of the tournament so far when 15 seed Princeton took down 2 seed Arizona 59 to 55. It was pretty crazy to see the shock on half the people's faces in the stadium. I have a feeling I could have won a bunch of money had I placed the right bet on that one!
I had Arizona making it to the Final Four in both of my brackets, so you can definitely consider my brackets fractured at this point.
9 seed Illinois had a crushing loss to 8 seed Arkansas, and 8 seed Iowa had a similarly crushing loss to 9 seed Auburn.
I feel like I constantly over estimate the Big 10 in this tournament. I am guessing it is implicit bias given the fact that I mostly watch Big 10 games through the regular season. I need to fix that next year. They just aren't as good as I think they are unfortunately.
That being said, 7 seed Northwestern had a nice win over 10 seed Boise State 75 to 67.
5 seed Duke beat 12 seed Oral Roberts 74 to 51, and my tournament favorite 2 see Texas beat 15 seed Colgate 81 to 61.
I'm happy to see that the 4 seed Volunteers of Tennessee took down 13 seed Louisiana, and not surprised to see that 1 seed Houston beat 16 seed Northern Kentucky 63 to 52.
Finally, the Big 10 came through again for me with 10 seed Penn State beating 7 seed Texas A&M and 2 seed UCLA beat 15 seed UNC Asheville.
I think UCLA is going to be one of those teams that might surprise me. I know there are folks out there who have been giving them credit all season, but for me they just kind of flew under the radar. I don't recall if my brackets reflect it, but I wouldn't be surprised to see them wind up in the Final Four.
You better believe today I will be watching 7 seed Michigan State take on 10 seed USC. beyond that, if you were looking for a couple games to focus in on...
(14)Kennesaw State vs. (3)Xavier might be good, (11)Pitt vs. (6)Iowa State might be good too. Pitt has some late life in their conference tournament if I remember right.
I'd also check out (11)NC State at (6)Creighton and the Drake/Miami game could be good as well.
8/9 games are always a toss up and if you can stay up that late, maybe check out ASU/TCU.
Heck, you know I will be watching them all until I go to bed!
---
---

---
All pictures/screenshots taken by myself or @mrsbozz unless otherwise sourced
---
---