NCAA Softball: 64 becomes 16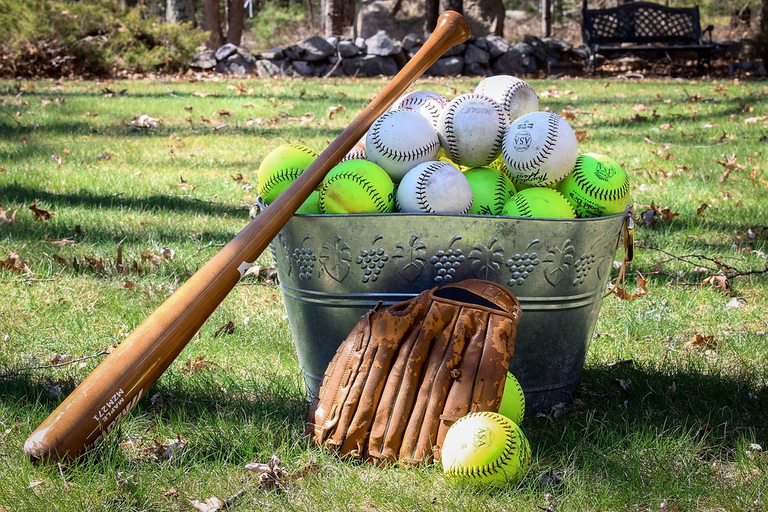 ---
It was a whirlwind of activity this weekend in the college softball world. What started as a field of 64 teams has been whittled down to just 16. I started coverage of this tournament last Friday and I plan on continuing it until the bitter end.
I'm not going to say I watched a lot of the games. That would be a lie. With 64 teams and a double elimination format, there was just too much softball happening this past weekend to keep track of it all. I basically would have needed to be glued to the TV 24/7 with my DVR on overdrive!
I watched a lot of the Texas games. Those were some pretty epic battles against Texas A&M. I also watched some of the Clemson/Auburn game.
The good news is, we get to take a breather until next Friday for the Super Regional games.
Let me give you a breakdown of how that is going to look.
Number 1 seed Oklahoma ran their "quad" going undefeated and beating out Hofstra, Missouri, and California to face off against 16 seed Clemson.
Clemson was in a regional group that included UNCG, CSFULL, and Auburn.
Eight seed Duke came out on top in a grouping of George Mason, Campbell, and Charlotte. They will be going up against nine seed Stanford who bested LBSU, LMU, and Florida.
Unfortunately, Five seed Alabama made it through in their quad of LIU, Central Arkansas, and Middle Tennessee. There as some hope that MTSU would take them out, but it just wasn't to be.
Perhaps 12 seed Northwestern will have better luck. They a a pretty tough grouping consisting of Eastern Illinois, Kentucky, and Miami (of Ohio).
Finally, on the left side of the bracket we have 4 seed Tennessee going up against 13 seed Texas. Texas came out on top over Seton Hall, Texas St., Texas A&M. Meanwhile, Tennessee had to take down Louisville, Northern Kentucky, and Indiana to get where they are.
On the other side of the bracket, things were a bit more interesting.
3 seed Florida State is going to face off against 14 seed Georgia. They took down Marist, UCF, South Carolina, N.C. Central, Boston, And Virginia Tech respectively to get to where they are.
Oregon was the first non-seeded team to make it to the Supers. They took out 11 seed Arkansas as well as Notre Dame, and Harvard to face off against 6 seed Oklahoma State.
Oklahoma State had a quad that consisted of UMBC, Wichita State, and Nebraska.
#7 Washington is facing off against another non-seeded team in the supers Louisiana. Washington bested N Colorado, Minnesota, and McNeese to get there while Louisiana bested 10 Seed LSU, Prairie View, and Omaha to move on.
Finally, the 15 seed team Utah came out on top of Southern Illinois, Baylor, and Ole Miss to advance against San Diego State who took down the 2 seed UCLA, Grand Canyon, and Liberty to advance.
I think it is interesting that so many of the seeded teams were able to advance. I actually expected to see some more upsets. I have seen what a good team can do when they are on a roll and the players are having fun.
I still don't feel like Alabama belongs where they are. A 5 seed is beyond generous. They barely made it through the regional. I hope they get knocked out. They have become the team everyone loves to hate these days it seems.
If I had to pick one best of three series to keep an eye on in the Super Regional games, it would probably be Tennessee versus Texas. I think that is going to be a really good series. Beyond that, it's anybodies guess!
---
---

---
All pictures/screenshots taken by myself or @mrsbozz unless otherwise sourced
---
---