New year, new rules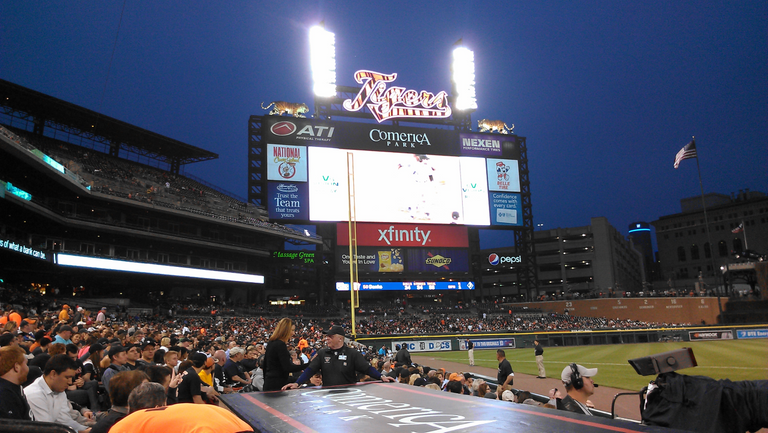 ---
I'll be the first to admit I don't follow baseball as closely as I used to. There was a time when I was pretty religious about following the Detroit Tigers. I was even in a fantasy baseball league and pretty much every day I had to set some time aside to check my roster.
Then YouTube TV couldn't come to an agreement with the local FOX affiliates and Fox Sports Detroit left my channel lineup. That made it quite difficult to watch the Tigers games. It's now been a couple of years and I probably couldn't even tell you who half the players are these days.
That being said, when I heard that they were adding some new rules to Major League Baseball this season. I was surprised and intrigued. I figured I should take a look and see what the fuss was all about.
Pitch Timer
Probably the biggest change is the institution of a pitch timer. Pitchers now have a 15 second timer and they are required to start their motion before the expiration of that timer. If there is a runner on base, that 15 seconds becomes 20 seconds. Between batters, pitchers get 30 seconds. During that 15 or 20 second period, batters must be in the box with at least 8 seconds left on the pitch clock.
I should also mention that pitchers can step off the plate twice per batter to have the clock reset.
I know it probably sounds pretty complex, but it makes sense to me. I have heard in the past that many people don't appreciate the pace of the game in baseball. Usually, those same people are from outside the US. While I don't disagree with them, I have a hard time listening to people complain about that when they are also soccer fans.
You want to complain about pace of play... Soccer is the worst!
They tested this pitch timer out in the minor leagues and they were able to reduce overall game time by an average of about 30 minutes per game. I know that may not seem like a lot, but in the grand scheme of things, it does make a difference.
Shift Restrictions
The second rule change that was implemented has to do with shift restrictions. If you have been watching baseball at all over the past decade, you have likely seen a huge move by teams to implement "the shift". Basically, if you know a player hits the ball to right field 95% of the time, you will pull your third baseman and move them to where the short stop plays. Then the short stop moves to the right side of the infield. This gives you an extra defender in that area.
If you want more info, check out this Wiki page
Starting this year, the shift is effectively eliminated. According to the rule:
"Two infielders must be positioned on each side of second base when the pitch is released, and all four infielders need to have both feet within the outer boundary of the infield when the pitcher is on the rubber. They may not switch sides unless there is a substitution."
According to the MLB, the goal of eliminating the shift is to allow more balls to go into play thus giving players more of an opportunity to "show off their athleticism".
Bigger Bases
In an effort to improve player safety, they are increasing the size of first, second, and third base by 3 inches square. This will move the bases from a 15 inch square to a 18 inch square. In addition to improving player safety and avoid collisions at plates, they also hope this will encourage players to attempt to steal more frequently.
Automatic Runner
It doesn't always happen, but occasionally, a game will go into extra innings. Staring this year, when that happens, starting in the 10th inning, teams will begin the inning with a runner already on second base. Second base is often referred to as "scoring position" because a well hit ground ball will often given a player on second the opportunity to make it to home plate assuming they are a fast runner and it isn't a fly ball requiring them to tag up.
Position Players
Finally, the last rule has to do with position players pitching. Again, it doesn't happen very often, but every now and then you might see a first baseman or a different position player take the mound. This usually happens when a team has exhausted their bullpen and the score is very lopsided.
This new rule states that you can only use a position player as a pitcher in extra innings, if the teams is trailing by 8 runs or up by at least 10 runs.
This rule is a tweak to a rule that was implemented last season.
I know it is hard when a time honored institution like baseball makes changes to the status quo. It sounds like most of these are pretty reasonable and although they claim some of them are for the safety of the player, it sounds to me they are more for the fans than anyone.
I guess at the end of the day it's all about viewership and butts in seats!
---
---

---
All pictures/screenshots taken by myself or @mrsbozz unless otherwise sourced
---
---