Sharing some new sports content and introducing a contest (win 10 HIVE)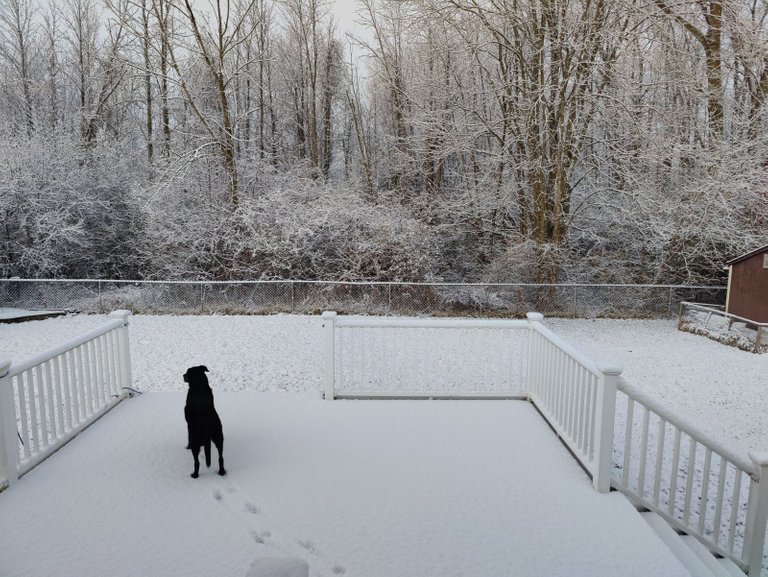 ---
With fantasy football finally in the books, I need to find some new content to place in the Wednesday slot. I am thinking it is going to be some generic sports content really similar to the Friday Finance posts on my main @bozz account.
With that in mind, I feel that I need a new introduction image to fit this new content. Something generic that lets everyone know it is a sports post without being vague or confusing. For example, the picture of Jovi on my snow covered deck doesn't really scream sports. I need something better than that!
I'm going to leave this contest open until payout for this post. In a week, the person who creates the best title image for me wins 10 HIVE.
Here are my requirements:
Image has to be 1280x100 or 200 pixels something that will fit nicely at the top of a post.
It has to include @bozz.sports somewhere in the image
It has to be a generic sports themed image
Having a variety of sports represented in the image is definitely a plus
leave your image in the comments of this post
You can submit more than one image
I reserve the right to select none of the images, however if I select none but end up using one, you reserve the right to call me out on it and demand that I pay up!
Those are all the rules that I can think of now. If you look at my other @bozz.sports posts, you will see the banners that I have created myself. I know they are pretty rudimentary, so something like that only better is expected and appreciated!
Now that all of that is out of the way, let's talk about some sports stuff.
As a Michigan State fan, it pains me to admit that the majority of my news this week will be about that other Big 10 school in Michigan. They were the most interesting news stories I saw though.
If you haven't heard, the Michigan State Wolverine football program is/was under investigation by the NCAA. They apparently violated some recruiting rules or something like that. It's interesting because the NCAA admittedly has a bunch of rules about this kind of thing and I would venture to guess at least half of them are just ridiculous.
There are so many hoops that coaches and staff have to jump through to make sure they are in compliance with the NCAA rules. In fact, many schools have an single person or team of people and their whole job is to make sure that they are in compliance with all of the NCAA rules.
The fact that someone would "break" the rules seems like a pretty long shot that it would be an accidental thing. Given the number of checks and balances that are out there. Apparently though, the coaching staff at Michigan met with some players with more staff than they were allowed to or ran some practices when they weren't supposed to. I don't honestly know all the details.
What I do know is that the NCAA tried to come to an agreement with the school but last I knew it wasn't going to happen because Coach Harbaugh refused to admit that he lied during the investigation.
I have mixed feelings about this. On one side, I can't stand Coach Khaki, so it really doesn't surprise me that he would choose to be difficult. On the other hand, if I was being accused of something I didn't do, I wouldn't want to admit to it either. I can kind of respect that.
What we do know is that another member of the coaching staff was under investigation for "computer crimes". That's all the information they gave us at first. If you are thinking that is pretty vague, you wouldn't be alone. There was a lot of speculation about what the alleged "computer crimes" might have been. Eventually, it came out that the staff member was accessing email accounts that were not his. There might be more to it, but that is the long and short of it.
Sounds like the need to drain the swamp over at Michigan doesn't it? :)
Finally, you might recall the incident that happened this past year in the Big House (U of M) tunnel when a bunch of idiot Michigan State players jumped a Michigan player and beat him up. Criminal charges were filed, it was a whole big thing.
While there is still evidence that the U of M player never should have been in the tunnel and he was provoking the MSU players, the end result is unacceptable. I don't condone it at all. I just read the other day though, that Michigan is going to be widening the tunnel to hopefully avoid stuff like this in the future.
Honestly, I think all we need to avoid this in the future is for people not to act like morons. That might just be me though.
So that's all I've got this week. Check back next week for the contest winner and some new sports news!
---
---

---
All pictures/screenshots taken by myself or @mrsbozz unless otherwise sourced
---
---