Weekend Football Wrapup 11/22/2021: Yep, the Lions still suck...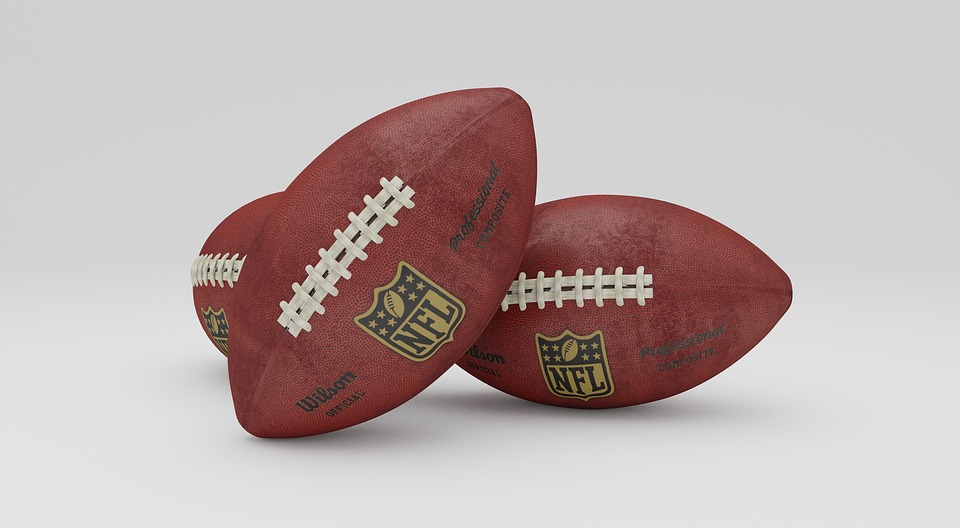 ---
Although the Michigan State game didn't really turn out the way I had hoped, Saturday was still a really great day for some football. I had a feeling that the Spartans weren't going to have much luck against the Buckeyes, but every now and then they surprise you and I had a small amount of faith that would be the case. It was not to be and you likely have heard that they fell to Ohio State 56 to 7 or something like that. I honestly don't think MSU would have scored those 7 points except for the fact that Ohio State was playing so soft in the second half. I mean, when you are up 49 to 0 at halftime, do you really need to go all out 100% at that point. No doubt if they had been playing Michigan they would have kept at it just to prove a point.
Speaking of Michigan, they had a pretty easy win over Maryland, and I can't believe I am saying this, but it actually might be a really good game between them and Ohio State next weekend. Michigan State plays Penn State I think and even if they take a loss in that game, they should still play in a decent bowl game this holiday season. I hope so anyway.
State needs to work on their pass defense first. They came into the game yesterday as having the worst pass defense in the nation and it really showed. Ohio State made it look almost too easy to score on them. I also noticed that a lot of Michigan States receivers were dropping passes. Passes that should have easily been caught and moved up the field for some yards. I don't know if weather was a factor or what, but they just looked very disjointed.
Probably one of the better games I watched yesterday was the Iowa/Illinois game. That one was much closer and if it hadn't been for a turnover in the fourth quarter, it would have been even closer. I also spent some time watching the Wisconsin/Nebraska game. Talk about going down to the wire. I thought Nebraska had a chance to tie it up and send it to overtime, but Wisconsin came out on top.
One of the biggest upsets of the day came from #23 Utah beating #3 Oregon. The way they are talking, that pretty much knocks Oregon out of contention for the college football playoff. I am okay with that. I think Oregon is kind of over-rated. I think the main reason they get so much hype and are able to recruit so much talent mainly lies in the fact that Nike is based near them.
It is going to be interesting to see if Cincinnati can squeeze their way into the playoffs with an 11-0 record, but a significantly lighter strength of schedule than some of the other teams. As of right now, Georgia continues to be the team to beat at #1.
—-------
Meanwhile, on the NFL side of things, the Lions still suck. I am actually writing this while watching the game and surprise surprise, they are losing. Granted, it isn't by a lot (yet), but I don't have a lot of hope they will be able to take down the Browns in Cleveland.
I do realize that every now and then a team has to get lucky and while it would be nice for it to happen this weekend, I'd much rather see them come away with some form of Thanksgiving Day miracle.
Watching the Lions play, it is pretty clear that they just don't care anymore. Stupid penalties are the norm and they just don't seem to have any energy. I guess I would probably be in the same headspace if my team was 0-8-1 too.
They came close, but ultimately their own mistakes kept them from taking home the win today. There were some pretty ridiculous penalties that players at the professional level should not be committing. It should be noted that Goff wasn't the starting quarterback due to an "injry". I am guessing it is more to his pride than anything physical, but who knows. Instead Boyle got the start for the Lions and while he didn't totally suck, he also didn't get them the win either.
I do have faith the Lions will win at least one game this year, but who knows when it will happen and there is a good chance it will be pure luck that gets them there.
The sad news is, the Rams are on bye this week, so I don't even get to watch a decent team that I care about play football this Sunday. More likely my wife and I will spend the evening catching up on some of the shows that we have DVR'd. The good news is, it is a short work week this week with Thanksgiving on Thursday and Black Friday being a paid day off as well.
I look forward to seeing what magic (if any) the Lions can perform on Thursday, and hopefully watching the Rams march one step closer to a playoff berth.
---
---

---
---
---