Great Start for Utah Jazz and Lauri Markkanen
Before this year's NBA season Utah Jazz was one of those teams that were speculated to be at the bottom of the league. Even though it's quite early to say but they've started to prove the critics wrong with seven games played and 5 wins and 2 losses. With a win percentage of 71, they now hold the third spot in the western conference.
As a Finn and a huge basketball fan, I've obviously followed Lauri Markkanen's career closely. After last season Lauri was traded from Cleveland Cavaliers with Colin Sexton, Ochai Agbaji and some trade picks for Donovan Mitchell.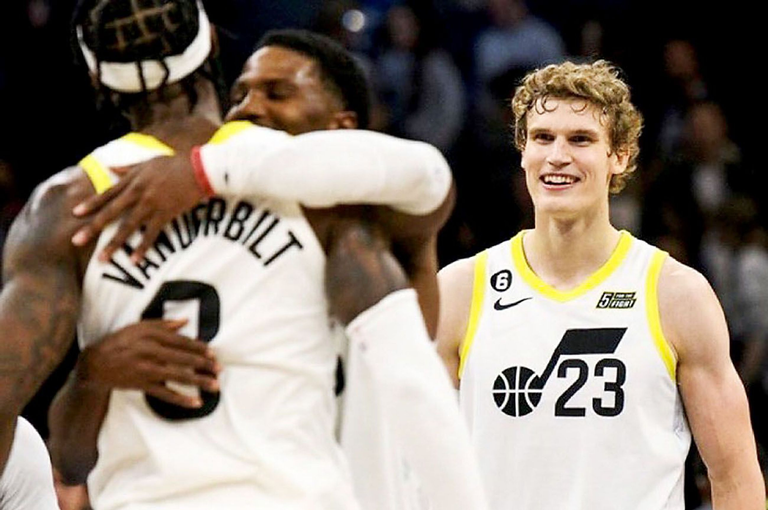 source
---
Tank Season?
When letting their star player Mitchell and also Bojan Bogdanovic go, it was clear to the fans that this was going to be a tank season for Utah. The idea for tanking is a chance to get to draft first in the year 2023 and the prize of the next draft just might be the biggest one there have been.
---
The Prize
The guy everyone is after is Victor Wembanyama, 18 years old french player standing tall at 2,2 meters(7ft 4in). This prodigy is said to be the most promising player since LeBron James and will be on every tank team's radar. With an impressive start for the Jazz, and perhaps to the disappointment of the owners, this gem is slipping farther away.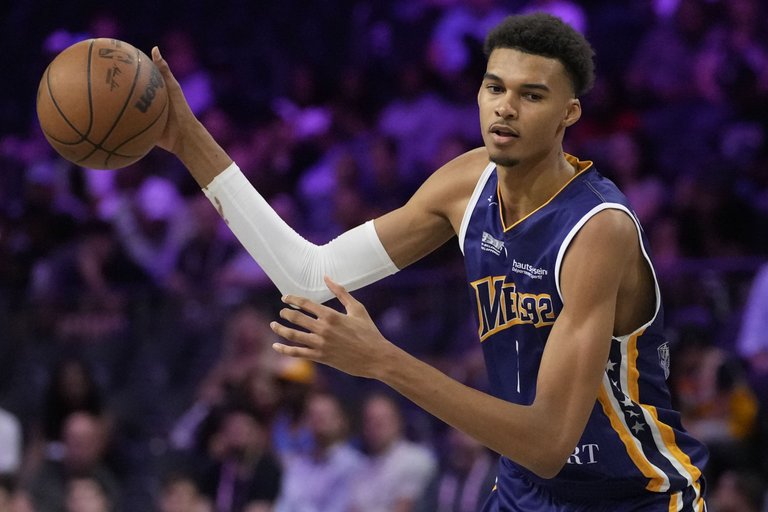 source
---
Team
It has been fun to watch this year's Utah Jazz. They are really fighting for the wins and looks like they are having a good time doing that. You get the feeling that the chemistry is there and the team spirit is high. Without the ball-hogging stars, we can talk about a team with a capital T.
---
The Finnisher
Lauri Markkanen has started the season with 21.4 points per game and 9.0 rebounds. That's a nice start, however, Lauri's three-point shooting is still only 27.1% at the moment. He is a great three-point shooter and once he gets that flow going on we can expect those over 30-point games for him.
Overall I've seen an improved version of Markkanen at the beginning of this season. He seems much more confident and tougher on the paint. When playing for Chicago Bulls he was merely a three-point shooter while in Jazz he seems to have more freedom in his game. Also, he seems to be a bit faster than in previous seasons.
---
EuroBasketball 2022
Last summer was amazing for Lauri as he played for Finland in EuroBasket 2022. With 27.9 points per game, he was second in the overall points leaders, only losing to Giannis Antetokounmpo who had 29.3 PPG. He absolutely destroyed Croatia which resulted in a 94-86 for Finland. Lauri scored 43 points and the hopes for the next NBA season went high.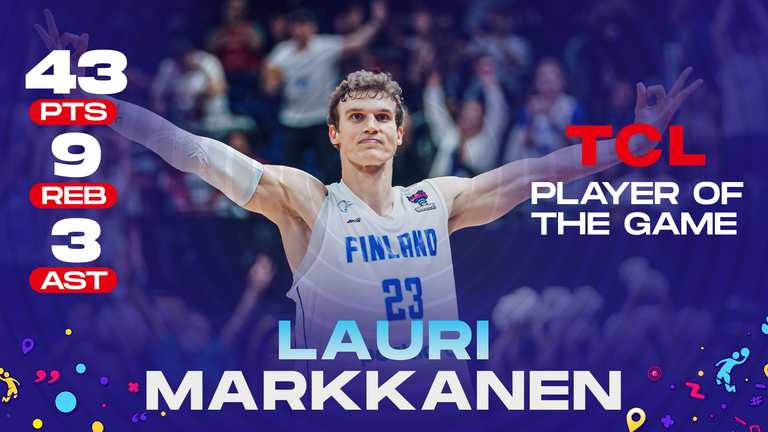 source
---
Too Late to Tank?
I might be looking at Lauri's game through blue-and-white glasses but I honestly believe he can be an all-star player if continues to play like this. The question is, does this fit the plans of the owners? Do they still desire the French wonder? There have been rumors that Markkanen could be traded yet again along with one other player and then the serious tanking would begin.
I really hope that the team can prove everyone wrong this season and go far. The sky is the limit.
Thanks for reading!
***

Follow for blockchain games stuff:
brando28
Missing out on the fun of Splinterlands? Here is my referral link if you decide to give it a go: Splinterlands

Also check out: Rollercoin and Rising Star



---
---