MY DUTCHMEETUP-SOCCER-GRANDPRIX•MEXICO ~ WEEKEND

Custom Embroidery Made for @coldbeetrootsoup
It's early when I wake up with a cold, not handy! Not handy at all because these day a cold or a runny nose will get you marked with the big C on your head immediately.
So I take a shower and a test just to make sure and have proof I am not a spreader. The fact that it's soccer mum duty and the #HIVEMEETUP today is the reason why. And like I thought there was nothing wrong just a cold because last week was to warm to go out with a jacket and maybe it was better to have worn one anyway. Who knows!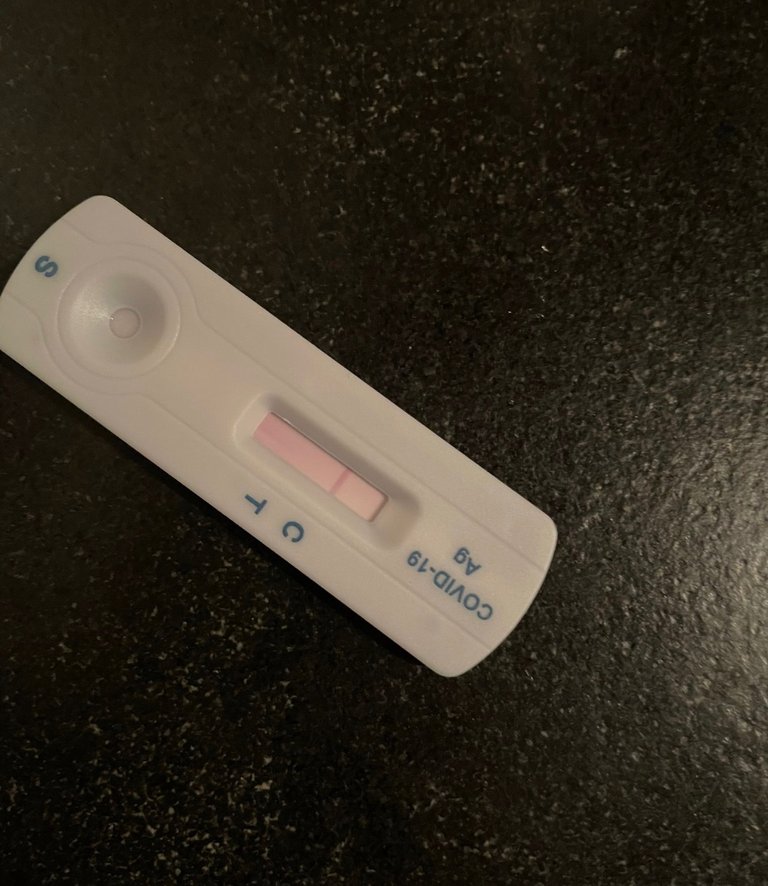 But first today. The soccer field is where I am going next and with this prepared blog text I only have to insert a great picture of the field game just to entertain you and show a proud and a happy soccer mum.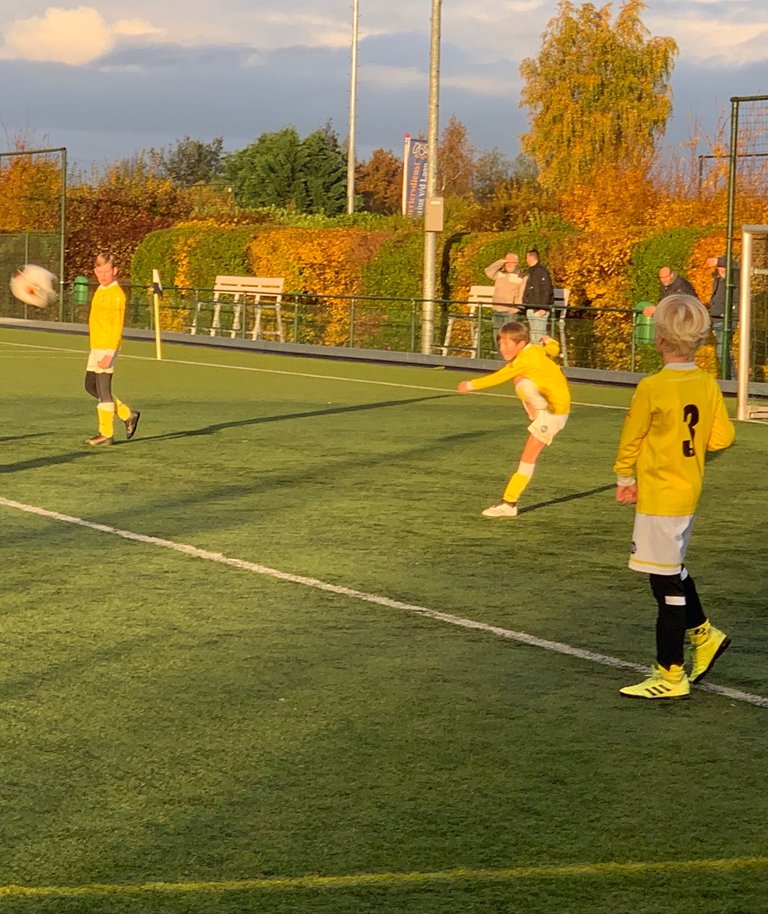 It's also the last weekend of the Herfst vakantie, the one week October holiday we have here in the Netherlands, the boys enjoyed the 7 days off time and the limitless screen and play outside time.
It's also time to watch the Mexico Grand Prix and enjoy that amongs friend tomorrow.
Perez is driving in front of his nation so that should be a spectacular one I think, and the track is superb and weather forecast is great. Well Mexico 🇲🇽 I think always has great weather. Ofcourse I hope for a Redbull win , but Lando Norris has our harts aswell.
When I was at the car wash Thursday I saw this and as a redbull fan I assure you I would make space in our garage for this one.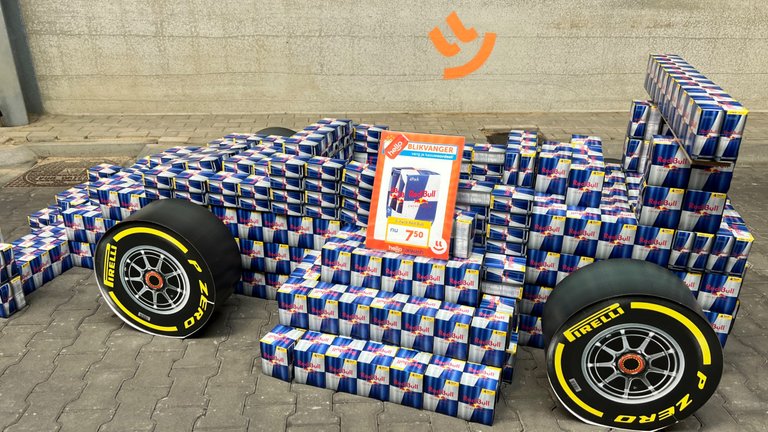 Ofcourse we all will be watching tomorrow, just have to make sure the wintertime set time, and the hour change doesn't make us late for the Grand Prix. The Dutch (think also European) winter time starts tonight from Saturday 29 to Sunday 30 October. The clock is then set back one hour, so we "lose" an hour, so that it will get dark earlier in the evening as from next week. At 3 a.m., the clocks are moved one hour back to 2 a.m. It always causes a bit of restlessness with the kids, strange but true so we'll have to see how that goes Monday when school is back. On the other hand, the mild autumn weather ensures that it is not very cold in the morning when they have to leave on their bike. Hopefully we won't notice it as much this year, that is better for the peace in the morning.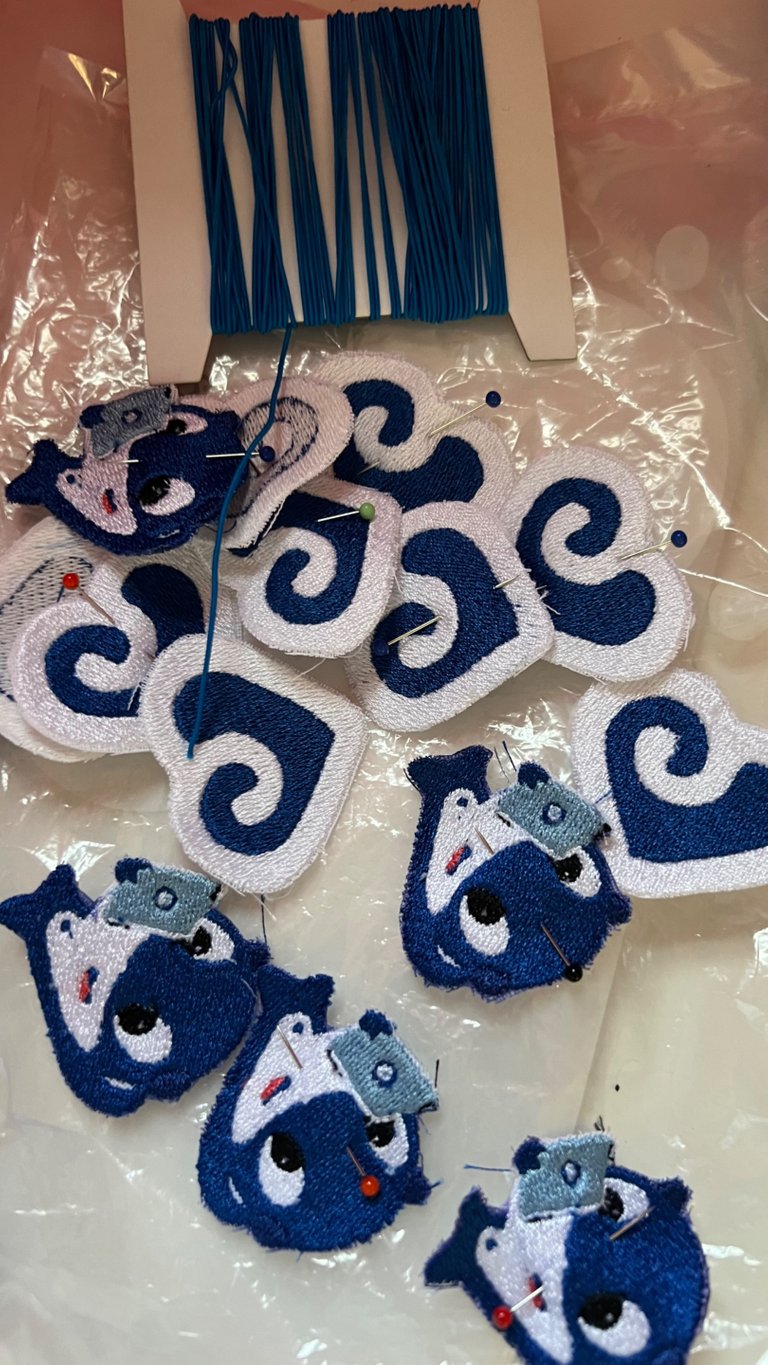 Later today I will attend the #DUTCHHIVEMEETUP in The Hague. This time it's hosted by @artakush and @minigunner in the Mövenpick hotel in our capital The Hague. It starts at three o'clock. I will attend and hope to see hivefest friends there. Its already been 6 weeks ago that we all met up in VOLKSHOTEL in Amsterdam for Hivefest. Time flies when you are having fun! I have a surprise for the hosts. You can't go empty handed. And ever since the preparations I did on the Ecency suit for Hivefest Amsterdam I had that prepared, only the excecution failed in time.
Embroidered logos were made and a promise is a promise. But the logo #BEET me in the ass. It was hard because of the many colours and leaves from the beetroot. That said it just was not finished in time for Amsterdam. But the blond never goes back on a promise so that will be fun today. Who are these hosts?

Cold Beet Root Soup (CBRS) is a new and upcoming multimedia company, founded in 2022 that is creating entertaining and engaging online content. CBRS has a dedicated team of creatives from around the world who make art, write articles, design merch, produce videos, design and develop games, as well as create music and photography.
Much like the individual ingredients in Cold BeetRoot Soup, each member is unique in their cultural and professional backgrounds as well as in their creative processes. Each member varies greatly from one another but much like the soup that inspires CBRS, each member works together to add value and create something bigger than themselves.
For more information:
https://peakd.com/introduction/@coldbeetrootsoup/hello-hive-cbrs-is-here-introduction
This is it folks, happy to be back in the daily saddle and back to reading, commenting and voting, and on my way to 5000 followers and 5 years here. Boy what a remenincing on the early Saturday morning.
A full weekend ahead but a fun weekend I hope. Keep you posted and love to see your comments.
By the way …. What are your plans?
Untill we read again,
Thanks for stopping by,
its appreciated and remember always focus on being creative
instead of being bee-zy.
Consistent Actions Create Consistent Results.
Not everyone is a blogger but everyone has something great to offer.
Lover of Life and L❤️ve in General - @brittandjosie

I am a proud member off DISCORD #theTerminal
#ladiesofhive and #amazingnature but also
Co founder for @theterminal, @heyhaveyamet @rc-assist and @steem-aide
(c)
All images and photographs are created and owned by me so @brittandjosie originals otherwise it will be specified.
Sources used : It is mentioned in my blog.
When the source is missing, please tell me I am only human and don't want to do anything wrong or even plagiarise. I do make mistakes. I only use a canon camera and my iPhone 13 pro max for my images.
I would like to thank you for reading my blog,
feel free to leave me any feedback, if not,
read you next time. #BENICE
I am being downvoted, and as long I am downvoted
I will self vote my blogs to counter
the downvotes given by some hivians that make it a personal vendetta, just to be clear to all of you.

Your personal Discord terminal invite : https://discord.gg/XZGPGpz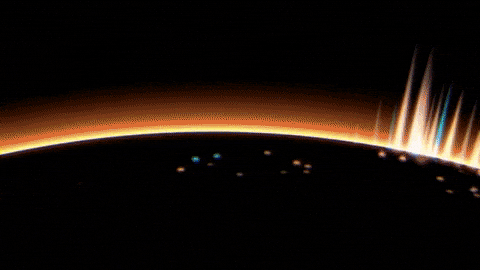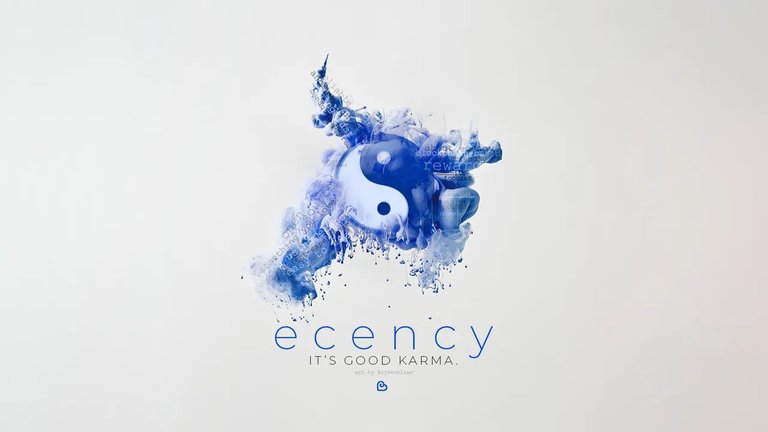 Date : 29 October 2022
---
---