Racing Sunday - Watching Grand Prix Formula 1 in Saoudi Arabia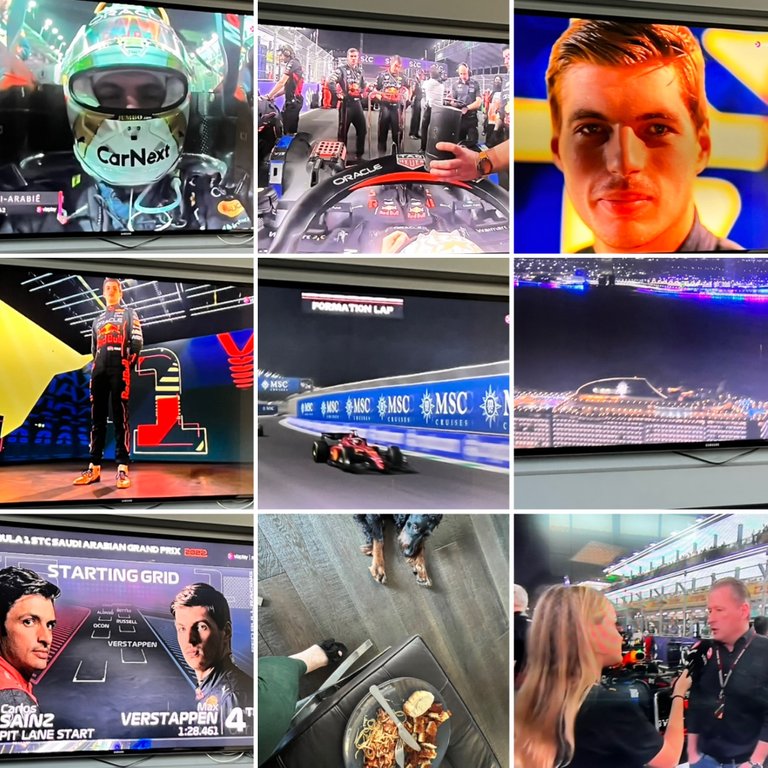 Source: All screen images are made from the broadcast by VIAPLAY. We Have a Dutch subscription. VIAPLAY is the only provider in Holland that airs the GRAND PRIX F1. So source for this blog is this fantastic new player and broadcaster in the Netherlands.

Presentor is Amber Branden.

What a Sunday !
A true #needforspeed Sunday.
The Saoudi Arabia track was the one we expected to be a great one for the second race of the season.

The race started, 19.00h new spring time. We were ready and watched in the livingroom with the oldest and youngest son.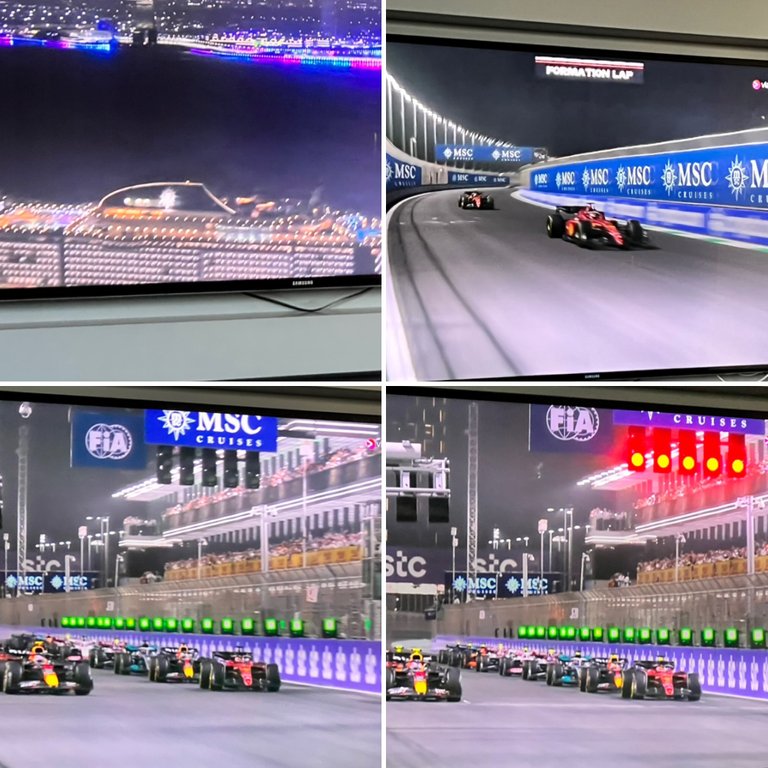 The start with the MSC aisle and the ship I the canal next to the circuit. We are fans of the new sponsor and will sail with them
In a few weeks.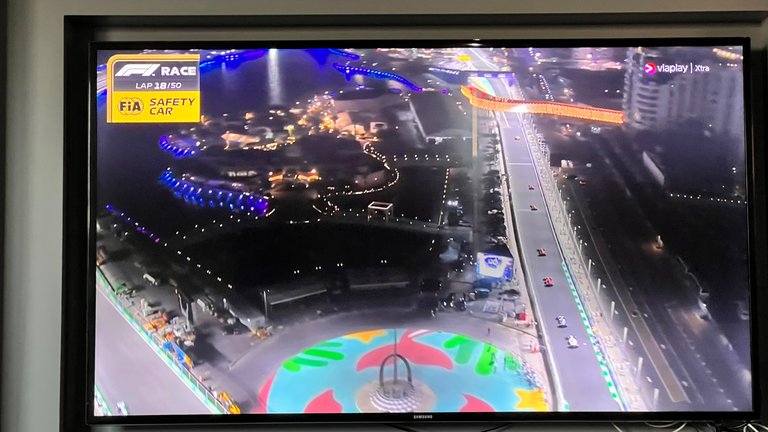 This is the SA track.
Here you see the ship. All lightened and cool that the people on board watch on screens but can hear the sound of motors and almost smell the burning rubber
A friend of mine is a board member and she already told us that MSC is a new GP1 sponsor.
Again here all the screen shots are from VIAPLAY in our livingroom and on iPad.
Source: https://viaplay.com/nl under personal subscription.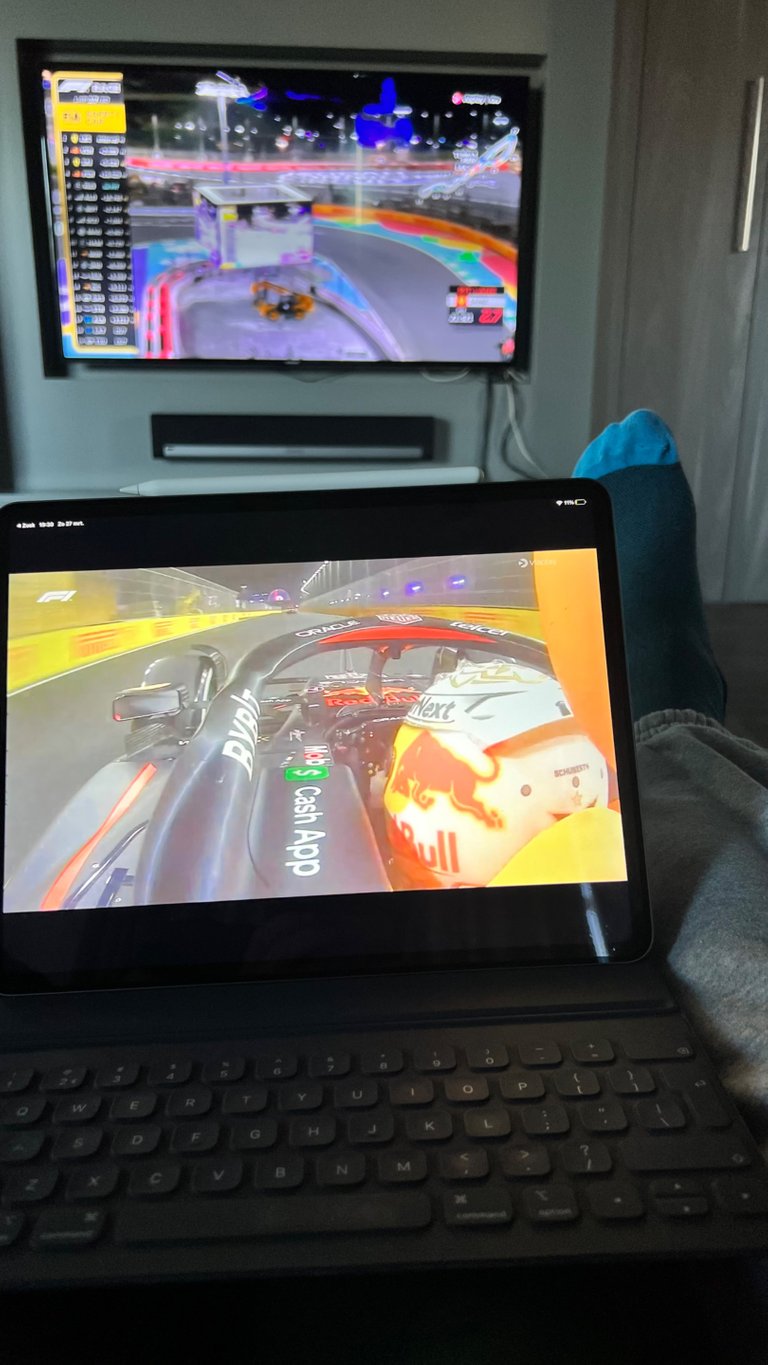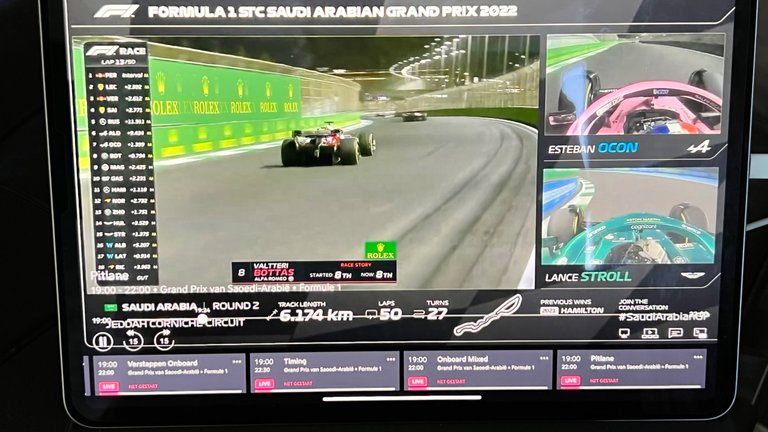 Our subscription for VIAPLAY comes with the option to have four screens. Very cool feature. You can view RANKS, PITLANE, ONBOARD WITH THE DRIVER and TRACK.
We drive with max, in the cockpit you see what he sees. Very cool and we ofcourse had the track. Two screens for us one on TV one on IPAD.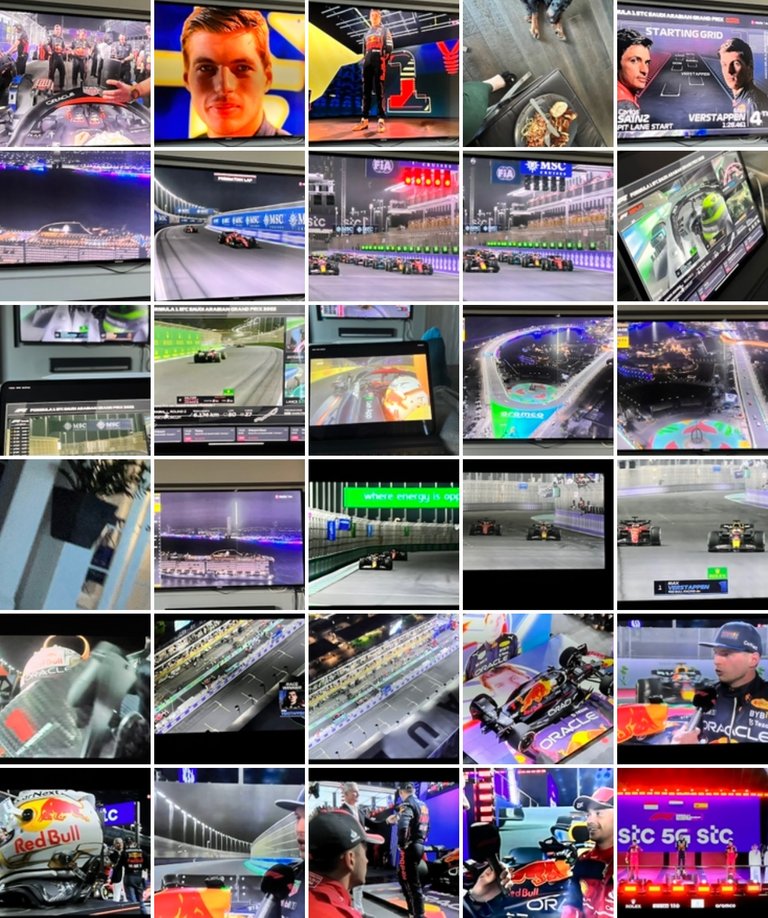 The winner, was Max Verstappen , but that safety car was kind of a lucky strike and Leclerc came in second. But what a race !
Ferrari was great and the cat and mouse race this time was for Red Bull. But it's gonna be a great season ! Sainz was thirdtbis time.
Source of all the images https://viaplay.com/nl
Do you want a subscription aswell here is ours:

Next race : Australian 10 April
For fans that want the complete agenda :
https://racingnews365.nl/formule-1-kalender-2021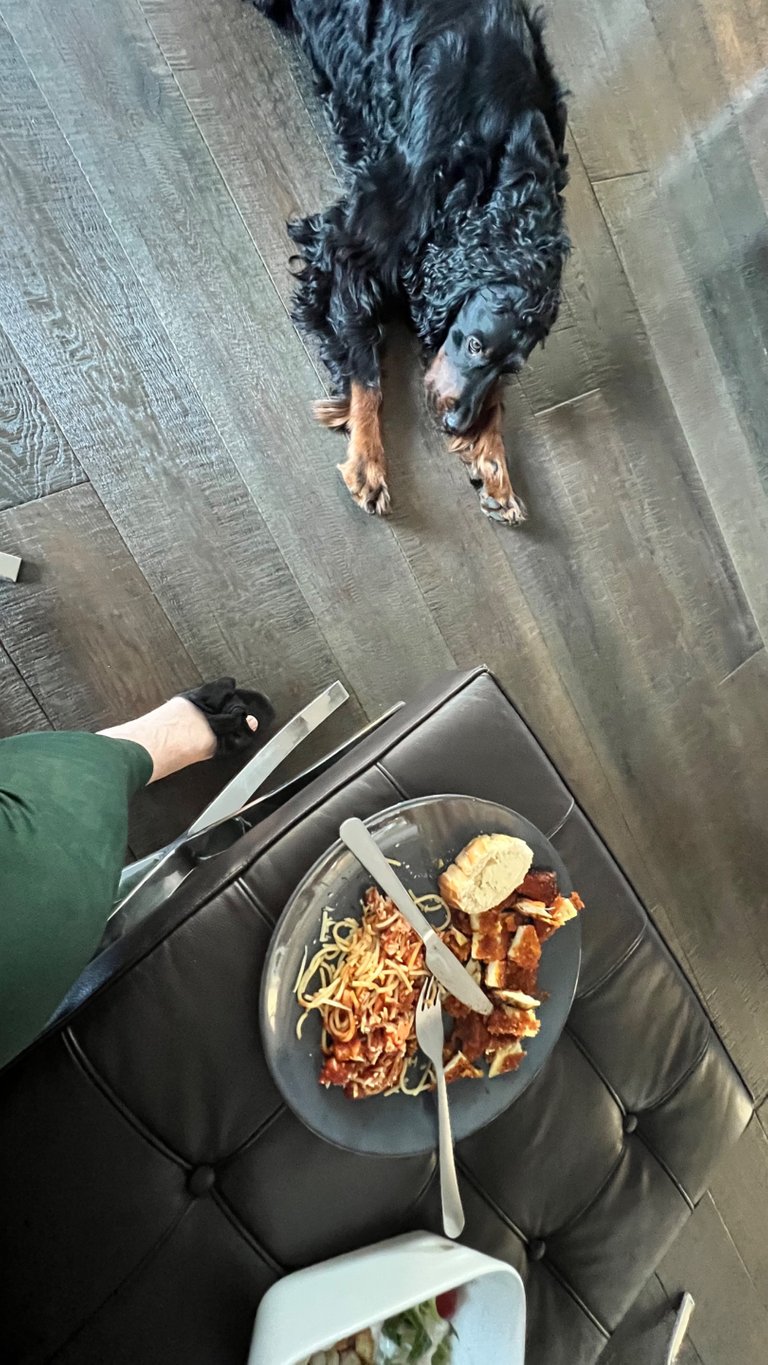 We ate in front of the tv Ofcourse with the dogs at our feet.
See you on the next blog.

Untill we read again,
Thanks for stopping by,
its appreciated and remember always focus on being creative
instead of being bee-zy.
Consistent Actions Create Consistent Results.
Not everyone is a blogger but everyone has something great to offer.
Lover of Life and L❤️ve in General - @brittandjosie

I am a proud member off DISCORD #theTerminal
#ladiesofhive and #amazingnature but also
Co founder for @theterminal, @heyhaveyamet @rc-assist and @steem-aide
(c)
All images and photographs are created and owned by me so @brittandjosie originals otherwise it will be specified.
Sources used : It is mentioned in my blog.
When the source is missing, please tell me I am only human and don't want to do anything wrong or even plagiarise. I do make mistakes. I only use a canon camera and my iPhone 13 pro max for my images.
I would like to thank you for reading my blog,
feel free to leave me any feedback, if not,
read you next time. #BENICE
I am being downvoted, and as long I am downvoted
I will self vote my blogs to counter
the downvotes given by some hivians that make it a personal vendetta, just to be clear to all of you.

Your personal Discord terminal invite : https://discord.gg/XZGPGpz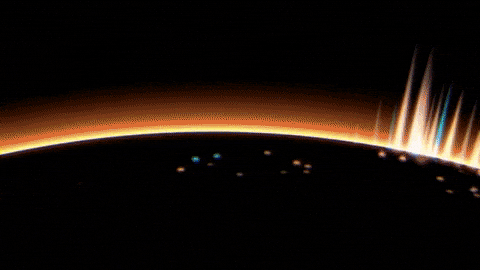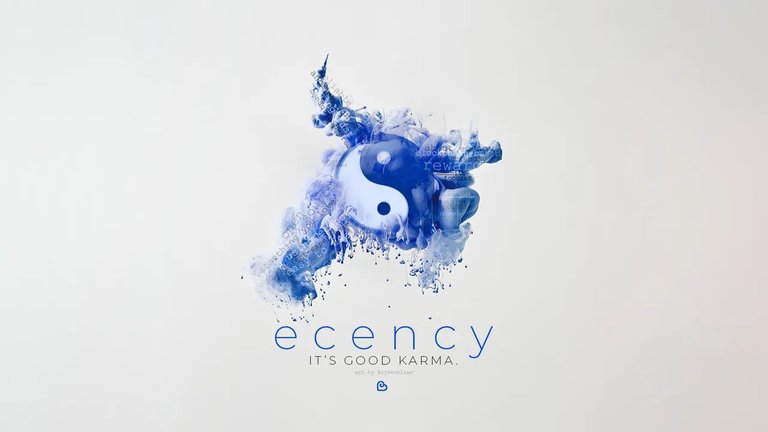 Date : 28 March 2022
---
---