BROsinoPoker.com 500,000 SPORTS No-Limit Holdem Freeroll - Saturday November 16th @ 3PM ET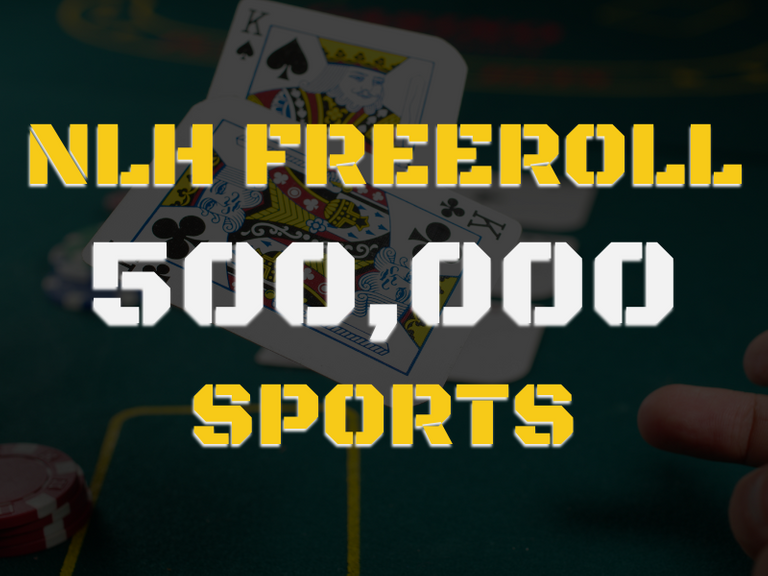 500,000 SPORTS!
Tomorrow ... Saturday, November 16th @ 3PM ET is our Sports Talk Social 500,000 SPORTS No-Limit Holdem Freeroll at BROsinoPoker.com brought to you by @sportspartners!
A valid Steem account in good standing is required to play and cash-out, so if you're not already on Steem/SportsTalkSocial, be sure to sign up in plenty of time.
Tourney Info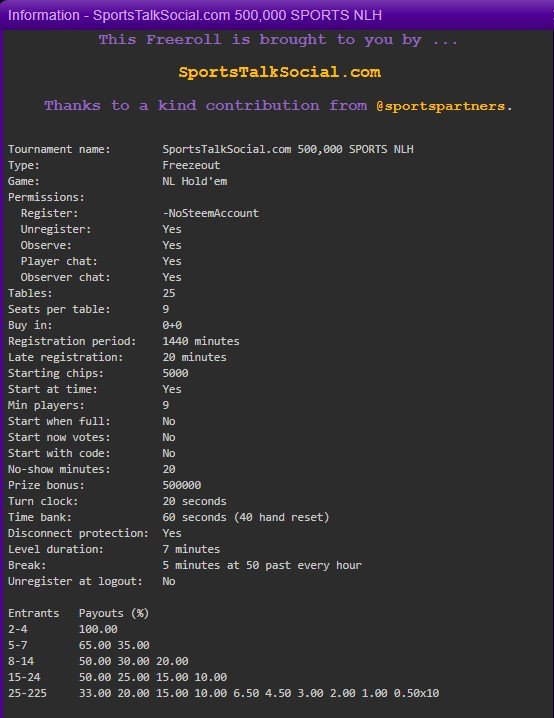 Notice
Duplicate IP's/accounts are not allowed and anyone trying to cheat the system will not only be banned but will forfeit any and all winnings and will be added to the curation blacklist on Steem/SportsTalkSocial.
Table cops are in place to watch for stack dumping and collusion as well. We ask all players to police their tables and watch for anyone attempting to abuse the game in this manner and notify us immediately in our Discord chat with the hand # in question so that we can take a look.
To get the hand #, click Menu at the table and then click Hand History. You can also click Save and send the entire hand history to us which would be much appreciated and help speed the process up.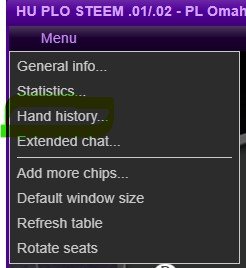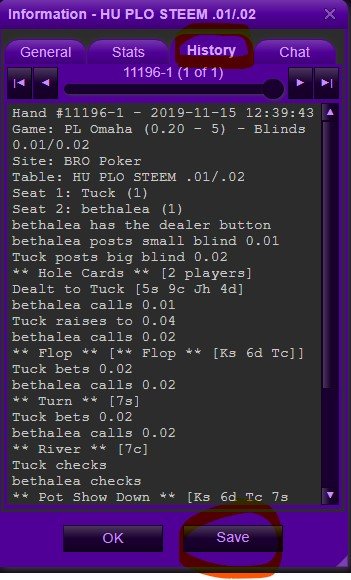 ---
Good luck to everyone & see you at the tables!
---
---