Highlights: Group Stage Games Qatar2022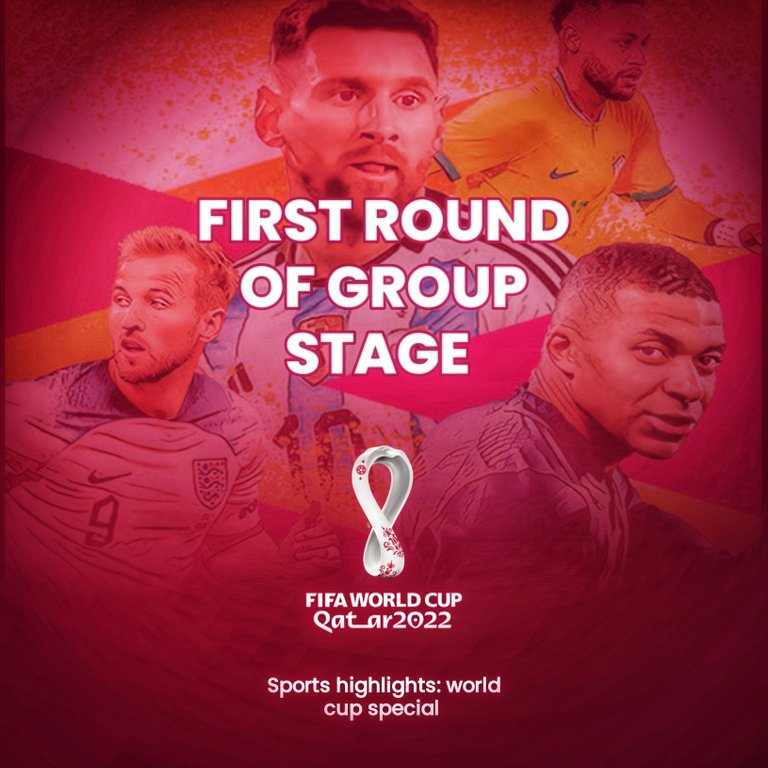 We are in the season of the biggest football event in the world. In case you don't know, am talking about the FIFA MEN'S WORLD CUP QATAR 2022. If you are following the tournament, I know your are enjoying the tournament though some games was boring to watch. All the participating countries were grouped into 8 groups and 4 countries in each group. So far the first round of the group stage games have been played and some games was interesting to watch while some were boring. Let's give you the highlights on how the first games went. In some of the games, the underdog pulled a fascinating shocker to clinch a win like the Argentina again Saudi Arabia game.
Let's look at some of games and how each team performed in their first game of the tournament. Sound teams started badly while some started on a good foot. In this kind of tournament, it's very important to start very because any mistake can make you to crash out of the tournament.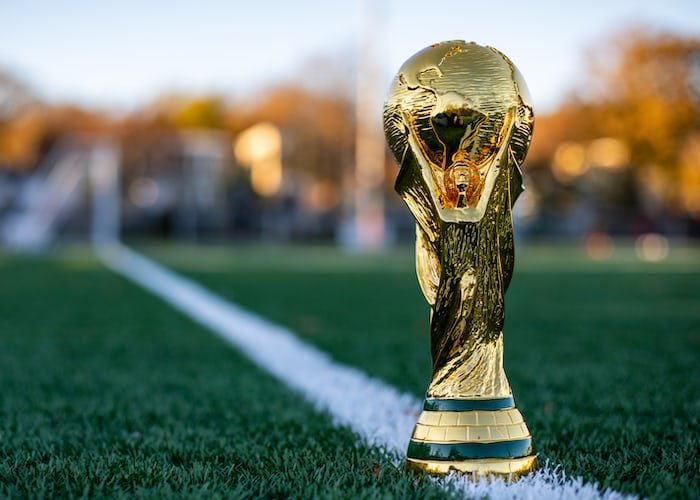 Source
GROUP A
This Group comprises of the host nation Qatar, Netherlands, Ecuador and African country Senegal. The opening game of 2022 world cup was between the host nation Qatar and Ecuador. It was an interesting game and been the first game of the tournament, it was widely watched by football lovers all over the world. Qatar is not a football nation and so I didn't expect much from them in this tournament. They lost the game by two goals to nil and Ecuador starts their campaign with a victory. The Qatar side were not composed in the first half of the them and so Ecuador team exploited the Opportunity. Ecuador opened the score line in the first from their captain Valencia but the goal was disallowed by VAR. Ecuador scored in both have to claim the maximum point thanks to their captain who scored the both goals to hand them the victory. Second half saw the Qatar team regain composure but it wasn't enough to prevent the defeat.
Netherlands and Senegal battled who will grab the maximum points but it was the Orange country that later grab the points. Both teams didn't threaten much on each others post and the game was a bit boring. The Senegalese team were more composed but lack the finishing attribute and that's were Sadio Mane absence was felt. Netherlands scored two late goals to defeat Senegal. Cody Gakpo scored his first world cup goal in his first world cup game for his country Netherlands.
GROUP B
England and Iran opened the group B and it was festival of goals. England scored 6 goals and Iran scored 2goals to make it 6:2. Bukayo Saka scored twice in the game while Bellingham, sterling, Rashford and Jack Grealish were on the score sheet for England. It was an easy game for England and they had their way to grab the necessary 3 points in the bag. Iran tried their best but it was not enough to stop the riot by English team.
In the other game of the group, USA and Wales game ended in deadlock as Timothy Weah first world cup goal and opening for for USA was equalized by Gareth Bale penalty kick. It was another interesting game and USA threatened more in their opponent post but was unlucky to grab a winning goal. The game ended 1:1 draw and both team shared a point.
GROUP C
Saudi Arabia with an upset win over Argentina. Argentina is the favorite to advance in the group but they witness shock of their life as underdog Saudi Arabia came from one goal down to beat them two goals to nil. It was another interesting game and Lionel Messi scored from the penalty spot in the first half. Saudi Arabia scored two fantastic goals in the second half to pull the upset and grab their maximum points. It was a shocker to football fans and an end to Argentina unbeaten run. Argentina scored four offside goals in the game. The Saudi team was organized and disciplined and that was what gave them the needed victory. Argentina starts the world campaign with defeat, let's see if they will qualify or not.
Mexico and Poland game ended in draw as both team could not score a goal. Both teams played very well and there was opportunity for Poland to bury the game but Lewandoski failed to score Penalty awarded to them. Great performance from Mexico Goalkeeper prevented Lewandoski from scoring the penalty. At the end both teams shared a point.
GROUP D
Denmark and Tunisia game ended in a goalless draw making both team to share point. Tunisia showed composure in the game and that made them not to lose the game.
In another game of the group France began their title defence with a resounding victory against Australia. Olivier Giroud scored twice to become man of the match and Mbappe found himself on the score sheet to give France 4:1 victory. Australia were the first to score in the early minute but Giroud equalized. With this victory, France have shown they are ready to defend their title
GROUP E
This is an interesting group and the first group game ended with great upset from the underdog Japan against Germany. Everyone expected Germany to win the game and as of first half, Germany was winning by one goal to nil. Japan came from behind to claim their maximum points despite been out played. With this result Germany may crash out of the group stage if they don't come back to their winning ways.
Meanwhile in the other game of the group, Spain feasted on their opponent Costa Rica. It was indeed a festival of goals as Spain thrashed them seven goals to nil. Spain are the group leader currently.
GROUP F
Morocco and Croatia game ended in goalless draw because both team lacked clinical finishing and at some point both team were playing like they are not serious. The draw result is a good result for Morocco who will be looking for their first win in the next game in order to remain in the tournament.
Belgium and Canada game has little to write home about. Alphonsus Davies had the opportunity to put Canada in front but missed a crucial penalty. Batshuayi scored at the end of first half to put Belgium in front and that's the only goal in the game. Belgium currently leading their group
GROUP G
Switzerland won the game against Cameroon thanks to goal from Embolo who is a Cameroonian by origin but plays for Switzerland. The game ended 1:0 and Cameroon will have alot of work to do in the group in order to qualify from group stage.
The Samba boys showed their football prowess in their opening game against Serbia. Two goals from Richarlison was all they needed to grab their victory. It was an interesting game with interesting goals. The Serbia side showed a good performance but Brazil overpowered them
GROUP H
This is the last group and it comprises of Uruguay, Portugal, Ghana and South Korea. The star game was Portugal against Ghana. Ghana attempted comeback but didn't succeed and the game ended 3:2 in favour of Portugal. With this result, Ronaldo starts his 20222 world cup with a win and it's a big lift for the team.
South Korea and Uruguay game was another game in the tournament that failed to produce a single goal as the game ended in a goalless draw. Portugal is currently leading their table as they wait for the second game of the group stage.
So far, all the teams have played their first game and the groups are gradually taking there shape. Well it's too early to point out who will be going home from group stage until second games are played.
Thank you for passing by
---
---