Day 1858 | Daily 60+ Minute Morning Walk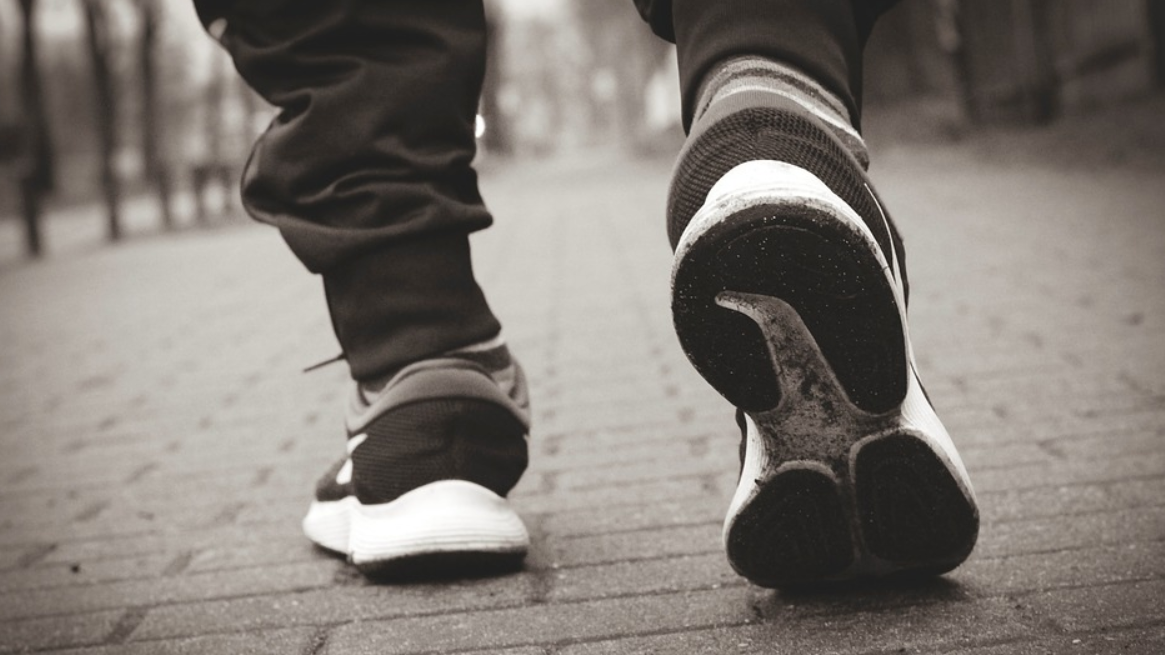 ---
I started a challenge of taking 100 days off to mainly focus on my health and overall personal development and used this account as a personal blog to keep track of all my activity. I enjoyed it and continued afterward trying to build better habits and find a good balance between health, fitness, work, and my personal life...
---
I felt a bit stiff on Thursday from the Reps and the yoga on Wednesday which made me take it slowly skipping on more reps and another yoga session but still goig on a morning walk which I plan to make a habit of for the coming months. I have also been taking afternoon naps which easily get me 2 hours extra in what feels like quite the deep enjoyable sleep. This also has me waking up earlier in the mornig. I kind of pushed the real 60-Day challenge to next week monday seeing the current week a somewhat of a transition from bad habits to good habits. I did make fresh spaghetti Sauce slightly overeating on it.
Today GoalsThe plan on Friday is to get in another morning walk where I start the day out drinking at least half a liter of water and I also will be attending the 60-Minute lunchbreak hot yoga class. In the early afternoon I will likely do another afternoon nap.
| Day | Weight | Bed Time | Awake | Expenses | Day Score |
| --- | --- | --- | --- | --- | --- |
| 01 May | 70.0 kg | 00:00 | 08:00 | 4.00€ | 6 |
| 02 May | 70.5 kg | 00:00 | 09:00 | 0.00€ | 7 |
| 03 May | 70.7 kg | 01:00 | 09:00 | 7.34€ | 6 |
| 04 May | 71.0 kg | 01:30 | 09:00 | 4.14€ | 8 |
| 05 May | 69.8 kg | 01:00 | 09:00 | 11.24€ | 5 |
| 06 May | 70.4 kg | 00:30 | 09:00 | 9.85€ | 6 |
| 07 May | 70.4 kg | 00:40 | 09:00 | 11.24€ | 5 |
| 08 May | 70.3 kg | 01:00 | 08:30 | 4.87€ | 7 |
| 09 May | 70.3 kg | 00:30 | 08:30 | 0.00€ | 7 |
| 10 May | 70.9 kg | 01:00 | 09:00 | 11.46€ | 6 |
| 11 May | 71.1 kg | 00:30 | 09:00 | 6.34€ | 5 |
| 12 May | 71.3 kg | 01:00 | 08:00 | 24.37€ | 6 |
| 13 May | 71.2 kg | 01:00 | 08:30 | 7.83€ | 6 |
| 14 May | 71.5 kg | 00:30 | 08:00 | 11.24€ | 6 |
| 15 May | 71.7 kg | 01:00 | 08:00 | 6.35€ | 6 |
| 16 May | 71.4 kg | 00:30 | 09:00 | 0€ | 7 |
| 17 May | 71.4 kg | 01:00 | 09:30 | 9.35€ | 5 |
| 18 May | 71.3 kg | 01:00 | 09:00 | 10.43€ | 6 |
| 19 May | 71.8 kg | 00:30 | 08:30 | 7.38€ | 6 |
| 20 Mar | 71.8 kg | 00:00 | 08:00 | 8.68€ | 6 |
| 21 May | 72.0 kg | 00:30 | 07:30 | 13.54€ | 6 |
| 22 May | 71.2 kg | 00:00 | 08:00 | 2€ | 6 |
| 23 May | 71.8 kg | 00:00 | 07:00 | 0€ | 8 |
| 24 May | 72.0 kg | 23:30 | 07:00 | 9.75€ | 7 |
| 25 May | 72.0 kg | 33:30 | 07:00 | 7.35€ | 7 |
---
365 Day Fit-at-40 Challenge
| Day | Workout | Food | Sleep | Weight |
| --- | --- | --- | --- | --- |
| 235 | Morning Walk | Apple, Spaghetti | 7.5 Hours | 72.0 kg |
| 234 | Morning Walk, Reps, Yoga | Smoothie, Soup, Fries | 7.5 Hours | 72.0 kg |
| 233 | Morning Walk | Potato, Paprika, Mushroom, Chocolate | 7 Hours | 71.8 kg |
| 232 | Morning Walks, 10x Reps | SMoothie, Soup, Rice Wafles | 8 Hours | 71.2 kg |
| 231 | - | Bread, Pizza, Bueno | 7 Hours | 72.0 kg |
| 230 | Morning Walk | Pizza, Knoppers | 8 Hours | 71.8 kg |
| 229 | Walk | Ikea Food & Nuts | 8 Hours | 71.8 kg |
| 228 | - | Bread, Yakult | 8 Hours | 71.3 kg |
| 227 | - | Sandwiches | 8.5 Hours | 71.4 kg |
| 226 | Dog Walk | Tortillia, cookies | 8.5 Hours | 71.4 kg |
| 225 | 70 Minute Walk | bread | 7 Hours | 71.7 kg |
| 224 | - | Pizza, Chicken | 7.5 Hours | 71.5 kg |
| 223 | - | Bread, chicken | 7.5 Hours | 71.2 kg |
| 222 | - | Soup, Pizza | 7 Hours | 71.3 kg |
| 221 | - | Bread, Chick Peas,Vegan Ice Cream | 8.5 Hours | 71.1 kg |
| 220 | Walk | Bread, Pizza,Oreo | 8 Hours | 70.9 kg |
| 219 | - | Soup, Bread | 8 Hours | 70.3 kg |
| 218 | Walk | Paela | 7.5 Hours | 70.3 kg |
| 217 | - | Pasta, Cookies | 8.4 Hours | 70.4 kg |
| 216 | - | Bread | 8.5 Hours | 70.4 kg |
| 215 | - | Bread, Ice Cream | 8 Hours | 69.8 kg |
| 214 | - | Focaccia | 7.5 Hours | 71.0 kg |
| 213 | - | Rice, Bread, Cookies | 8 Hours | 70.7 kg |
| 212 | Swim | Rice, Smoothie, Cookies | 9 Hours | 70.5 kg |
| 211 | Walk | Yakult | 8 Hours | 70.0 kg |
| 210 | | - | - | 70.7 kg |
---
Previous Months Progress
| Day | Month | Weight |
| --- | --- | --- |
| 210 | April | 70.7 kg |
| 180 | March | 71.7 kg |
| 149 | February | 73.7 kg |
| 133 | January | 73.0 kg |
| 112 | December | 72.0 kg |
| 081 | November | 72.0 kg |
| 052 | October | 70.6 kg |
| 021 | September | 72.0 kg |
| 000 | Start | 73.0 kg |
Posted using SportsTalkSocial
---
---