Manchester United beat Tottenham Hotspur to save Ole's Job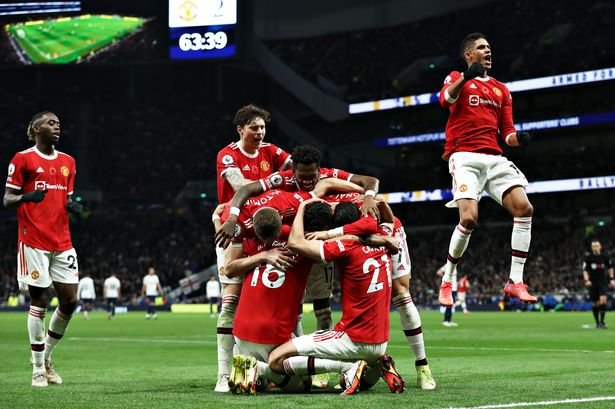 Image source
It's been clearly stated that Ole Gunnar Solskjaer will be sacked if he refused to perform in his next three games after a heavy defeat to Liverpool at the Old Trafford last weekend, after that in yesterday's game it seems Ole Gunnar Solskjaer has come back to a bit of his sense by using two forward player to boost his attacking force. Cristiano Ronaldo is a great player and he was never considered a natural no.9 but to the Manchester United coach he keeps using him as the main striker which has really been causing him a lot of problems.
Ronaldo is better playing from the Wing and using him in that position could have make Manchester United performance outstanding this season but lack of experiseems to be affecting Ole Gunnar Solskjaer. His yesterday's line up that makes Manchester United beats Tottenham 3-0 in the English Premier league game at Tottenham Hotspur home ground is because of the two forward he uses.
Manchester United played 3-5-2 formation which seems to be a great formation and the players played so well, Ronaldo, Cavani and Marcus Rashford are the goalscorer that gives Ole Gunnar Solskjaer hope of keeping his Job. The next test will be against Atalanta in the Uefa Champions league competition and if he was able to get the 3 points there is possibility he keeps his place at Manchester United.
---
---