Thiago Silva keen on extending his contract till 2023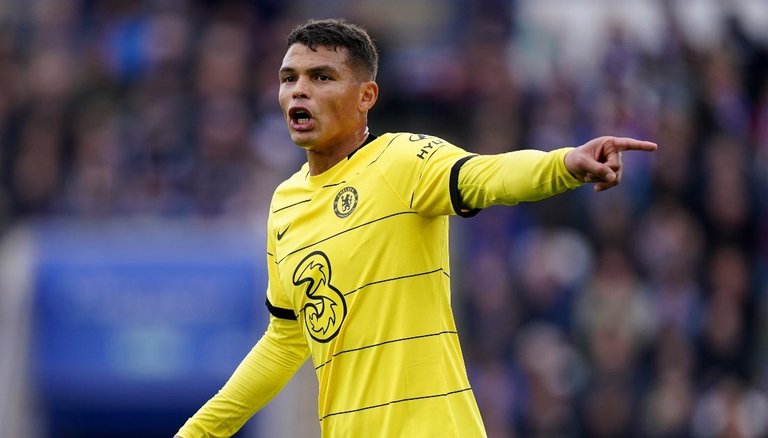 Image source
Thiago Silva has been in a great performance since the beginning of this season and its no doubt he will be handed another year to his contract with Chelsea which will end in the summer of 2022. Chelsea and Thiago Silva are in talk to come to an agreement to give him a year Contract that will see him to continue staying at the Club till 2023. He joined Chelsea in summer of 2020 after been released by Paris Saint Germain after their Champions league final against Bayern Munich which they lost. When the season ended he wasn't offered a new contract because of his age then at 35, Paris Saint Germain let him go because of his age in order to give chance to the young players.
Thiago Silva became a free agent which several team has been looking forward to sign, many couldn't believe he could still play that well at the age of 36 when Chelsea made an offer to sign him for free, he moved to Chelsea and became part of the team. His first season wasn't that cool because he wasn't given much Chances under Frank Lampard, not until Lampard was sacked and Thomas Tuchel take over and became the next Man of the moment that Led Chelsea to their second Uefa Champions league.
Though there has been rumours that his previous team Fluminense are looking forward to sign him back but unfortunately Chelsea are not done with Thiago Silva. He never seems to amaze at that agen and he continues to play like he was in his 20's and their is no doubt as he has already justified that he his worth given another year to stay at Chelsea.
---
---