Dodgers Makings Big Moves To Grab The World Series Title Next Year With Spring Training Around The Corner...

Biggest off season news this year was all about Mookie Betts one of the top players in the MLB playing OF for the Boston Red Sox. Mookie Betts wanting out of the Boston Red Sox the Los Angeles Dodgers saw a big opportunity to make a great team better. All experts said that the only way the Dodgers could really improve for this upcoming season they would need to get Mookie Betts and sure enough they made it happen.
Now put Mookie Betts with Cody Bellinger in the outfield with the rest of the talent the Dodgers already had on the roster. They have already won 7 straight NL West Titles and after losing (getting cheated out of but that is a another story for a different time) consecutive World Series titles and falling short to the last World Series winner last year earlier in the playoffs. They look to go back to the World Series this season and to win it all for the first time since 1988.
With the move to bring Mookie Betts to LA Dodgers, Vegas now has the Dodgers and NY Yankees tied as the favorite to win the World Series this year.
Dodgers took a big hit in the pitching department by losing Ryu, Hill, and Maeda but we also got David Price from the Red Sox with Betts. Alex Wood also is returning to the Dodgers after putting up some good numbers with the Dodgers he was traded to the Braves and did not perform as good for them. With the Dodgers offense and defense behind him I believe Wood will see success again with the Dodgers. We also need our younger prospects to step up in Julio Urias and Dustin May.
Dodgers have a ton of talent and depth, I would be putting my money on them to take this years World Series with the addition of Mookie Betts to the already stacked Dodgers lineup.
Who is ready for some baseball again with March just around the corner.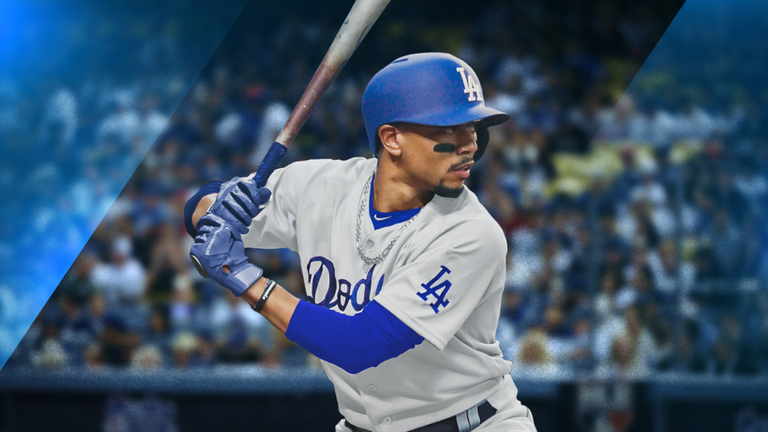 Image from CBS Sports
I am new to SportsTalkSocial but I am a big sports enthusiast. I love pretty much all sports so look out for some more posts in the future. Just thought I would make a quick post on what I am excited about at the moment with spring training around the corner. This is my test run here on SportsTalkSocial.com follow me for more and hit that upvote button.
---
---