Placing a bet for Superbowl. Hoping youre rockin n relaxin.
Football is not my favorite sport but im out and about hangin with my buddy Joe. He has been a big White Sox and Bears fan (Chicago). To be honest, with everything being hyperpolitical, and in your face, i have been turned away from watching. But im going to warch anyway and enjoy.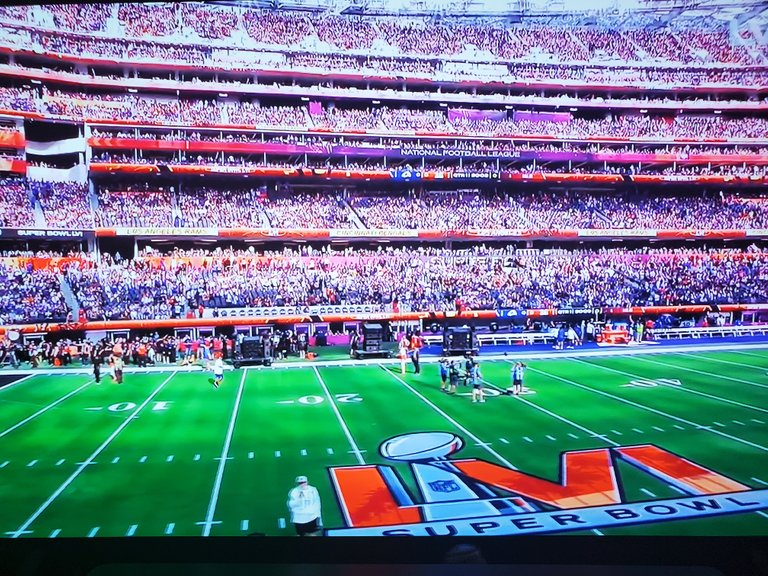 3 SHOTS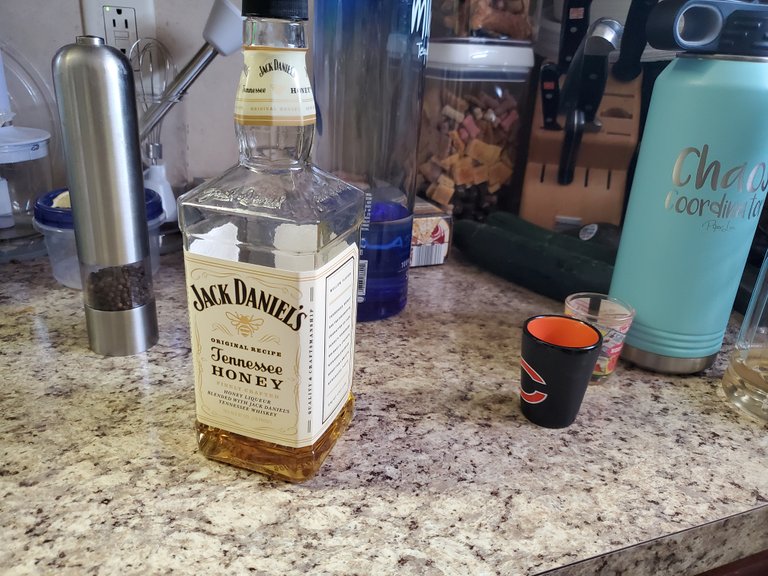 i dont usually drink but ive had 3 shots of some Honey Jack. Pretty tasty.

Rams seem to be the more probable win but the Bengals might be able to pull it off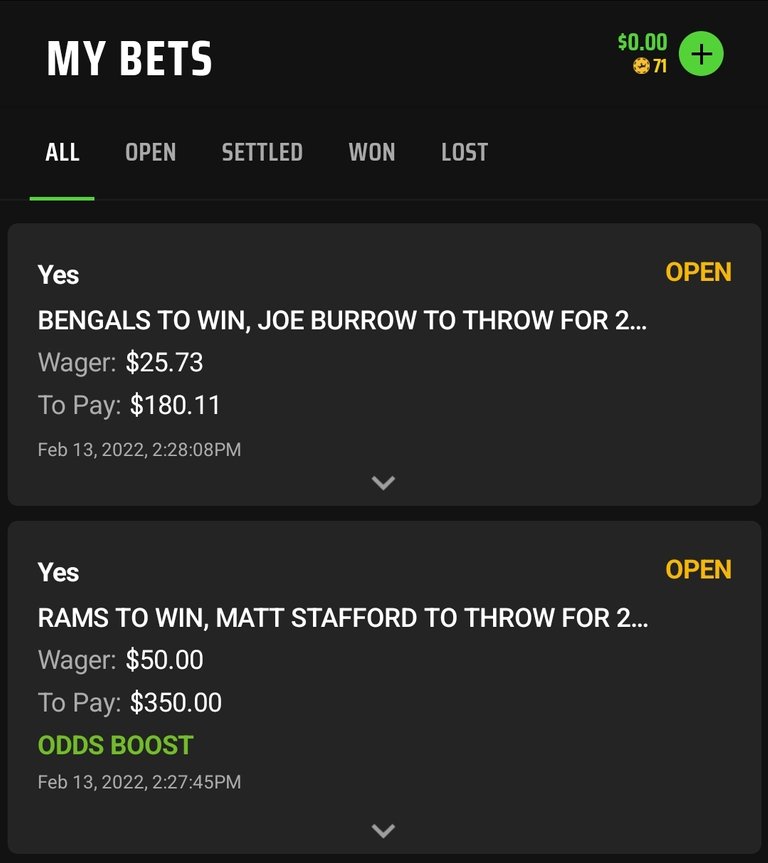 im playing a super bet on both sides. Going half with my boy Joe too. Wish me luck.
ROCK ON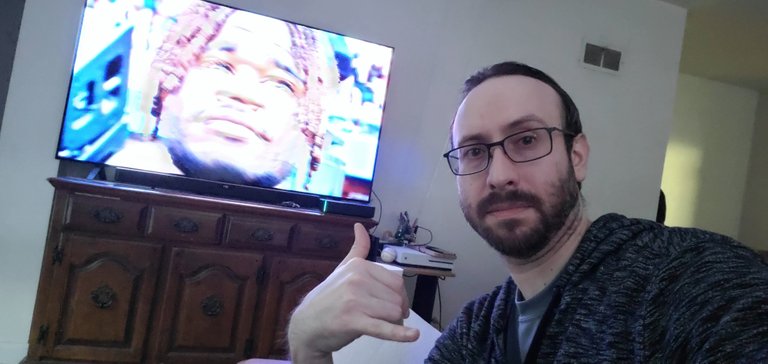 ---
---